Since 1993 Sam and Christine Carter have been living the good life- a life they say isn't unachievable for the masses. Traveling and exploring in their home on wheels a new view, city or country every week.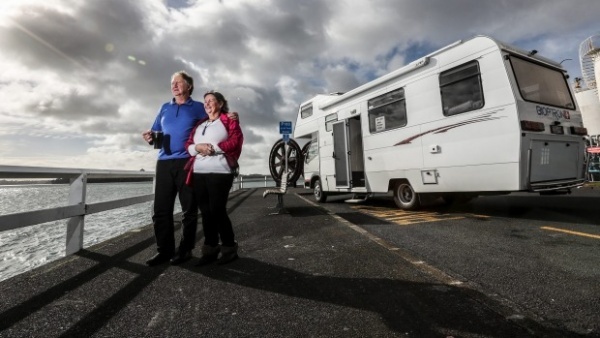 A change in marital circumstances started their plan for an OE all those years ago and at the ages of 36 and 38 they disembarked on a two year adventure that quickly turned into 14 years on the road in the United States, Central America, South America, Patagonia and Antarctica. Mrs Carter confesses to always having had the dream to just keep on going if the formula to work and travel was possible. Over the past 23 years they have perfected their strategy and now will never look back.
At the start we picked up odd jobs waitressing and plumbing and then Sam decided to build a massage table which we ending up selling more than 700 of over our 14 years in the Americas, explains Christine. No registrations, no power bills, no camp grounds we freedom camped everywhere and lived an amazing lifestyle while we were at it. Since 2007 we have been back in New Zealand, still living full time in our TrailLite 7. 6 meter which is now for sale while our new TrailLite is built. I wouldn't trade the decisions we have made for anything, says Mrs Carter.
Shaun Newman, General Manager of TrailLite says that the Carters are just one of many TrailLite customers leading inspirational lifestyles. The Carters have been TrailLite customers since their return to NZ in 2007 and we are now working with them to build a brand new motorhome to suit their specific needs for permanent living.
TrailLite is a family owned and operated business with over 60 years' experience in creating motorhome and caravan lifestyles for Kiwis. TrailLite makes and designs all its TrailLites on site in Pukekohe while also stocking a range of Bailey caravans, European motorhomes and second hand options.
Read more about Sam and Christine's on stuff.co.nz by clicking here