So let me guess? You've been thinking of getting a motorhome or caravan for a while, have done a fair bit of research, and now have a list of your top three choices. Then out of the blue, along comes COVID-19 & the world is in lockdown. Now you're thinking we better wait this out and see what happens. Or better still there might be some bargains to be found. Right?
A lot of people will be cautious at the moment and rightfully so. There will also be an equal amount of people who are still keen but who think they'll be able to score a bargain or something heavily discounted.
There is likely to be some discounts found especially with rental companies off-loading old stock they no longer need. But it's important to understand some of the reasons this might not be the wisest choice. Think of this analogy: If Nokia brought back the old flip phone and discounted it heavily would you stop buying the iPhone? Even though all your research suggested that was the best product for you? Or do you keep buying the Nokia and realise in the end that you've spent more on multiple phones that keep breaking down than you would have if you'd just purchased the iPhone to begin with?
Another thing to consider is the quality popular motorhomes and caravans in fact might be harder to get your hands on. Here are some reasons that quality motorhomes and caravans might not be discounted as heavily as you think and in fact might be harder to secure.
If you want to look further into why picking up old stock from a rental yard might not suit your needs then:
Shortage of supply:
Production of motorhomes & caravans has stopped around the world, so unless dealers have actual international stock either on their yards, being shipped or ready to be shipped, you may find that the ability to secure a motorhome or caravan could get quite difficult.
Many of the NZ dealers are small operations maybe selling 10-20 of a particular brand per year so they don't hold a lot of stock. Rather they keep 1 or 2 units to sell off and place orders for customers from the factories in UK/Europe. Some of these factories have 6-12month lead-times on orders. Meaning with the shut downs that are currently in place existing orders could be heavily delayed.
The difference with TrailLite is we don't just order for customers but we hold a lot of stock ourselves in New Zealand. Over the last month we've had 30 Benimars arrive some of these stock for our yard but most of them for customers - Benimar is one of the most popular international brands sold in the country. We have a lot of forward-orders in our system so our focus is on allocating these units to existing customers. Meaning come summer there is likely to be a shortage of our most popular models and this will be consistent across the country.
The other possible glitch is that a lot of manufacturers will tighten up who they deal with as they look very closely at the financial situation of the dealers, and their ability to be able to carry the stock in any numbers. Priority will be given to companies who are "further up the food chain" and who order the most from the factory. As New Zealand's leading distributor and manufacturer, TrailLite are well placed internationally to continue to operate and distribute New Zealand's finest motorhomes - plus we have a lead time of 12months if you want to secure an NZ made TrailLite.
Unfortunately companies are going to struggle to survive this. We've already seen one company go into liquidation before the COVID-19 pandemic took hold and others are likely to just close their doors- not able to cover the overheads of a big yard full of stock. Again meaning some of the brands previously sold in NZ may all of a sudden be off the shelves and supply could be impacted.
Increase in demand:
Recently we hosted a webinar with NZ's leading economist Tony Alexander. One of the interesting points he made is that situations like we are currently faced with often 'force' people into an early retirement. People approaching 60+, who have saved and invested well, might step out of the workforce early both to enjoy some downtime out of the stress that the workforce might pose over the next 12-18months but also to make way for employment for others.
This early retirement binge might increase peoples demand for motorhomes or at least to upgrading existing motorhomes and caravans that they may now have more time to use.
Travel
There has been information surfacing over the last 4 weeks that suggests international travel will be off the cards until a vaccine is found which could be 16-18months away. And currently there is talk of incentives for kiwis who are keen to travel domestically and support tourism operators who are currently struggling. So understandably there is a lot of optimism in the motorhome and caravan industry about how our focus as a country on domestic tourism might stimulate demand for NZ made motorhomes and caravans. Support local!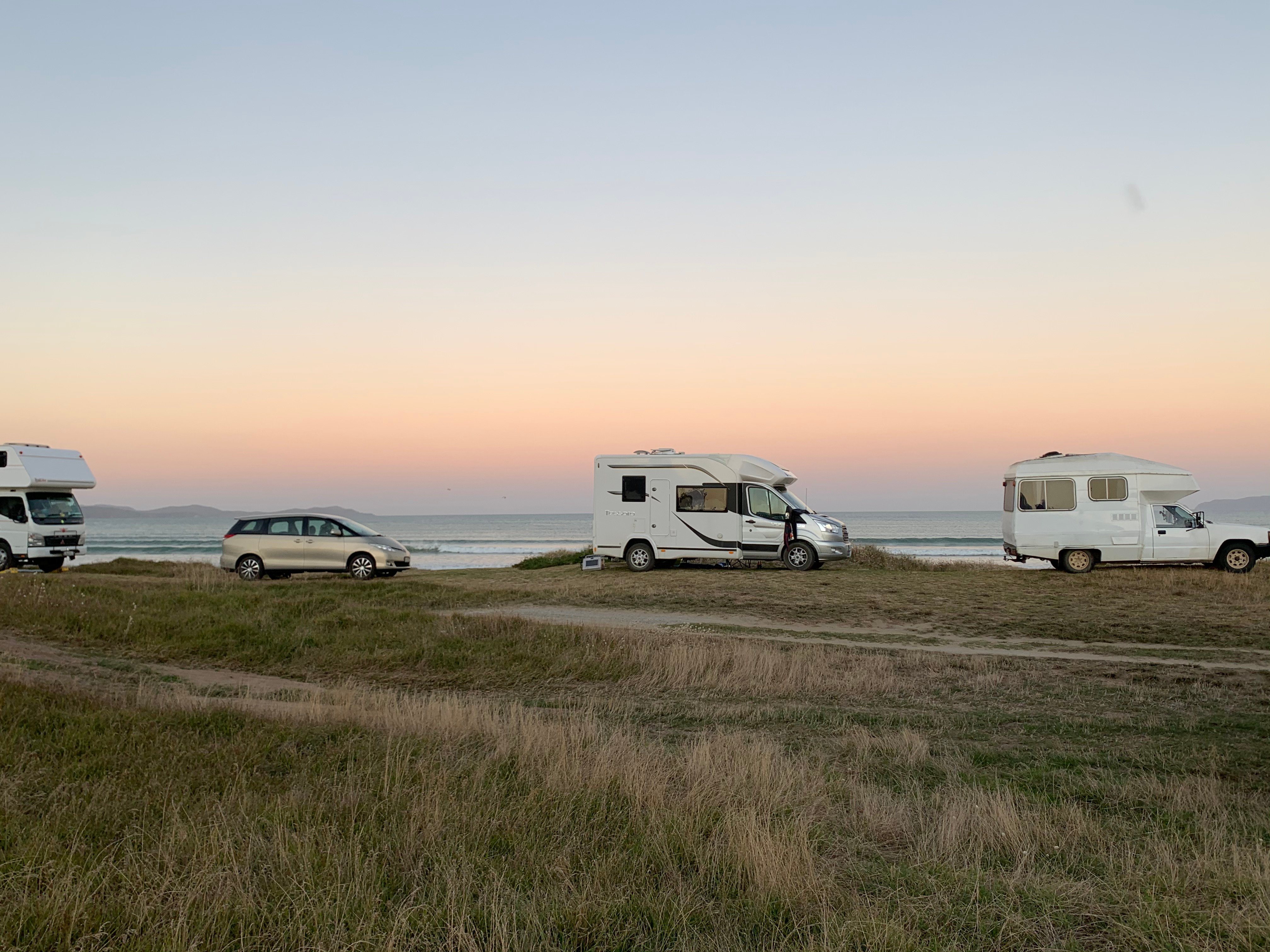 The week before level four lock down was a busy one as people learnt of this restriction on international travel and used it as motivation to change course and start exploring New Zealand. Every year 4 million international tourist flock to the land of the long white cloud and we're known internationally as having pretty spectacular scenery so why not hit the road and explore your own backyard? Evidence of demand spiking before level 4 lock down would suggest that this is exactly the thoughts many kiwis are having.
For some waiting is the only option but for those who are keen, have the means and are excited by the prospect of setting off on an adventure around our homeland the message is don't wait. If this virus has taught us anything it is that we don't know what is around the corner. All we have is now! So now looks like as good a time as ever to make a lifestyle dream come true.