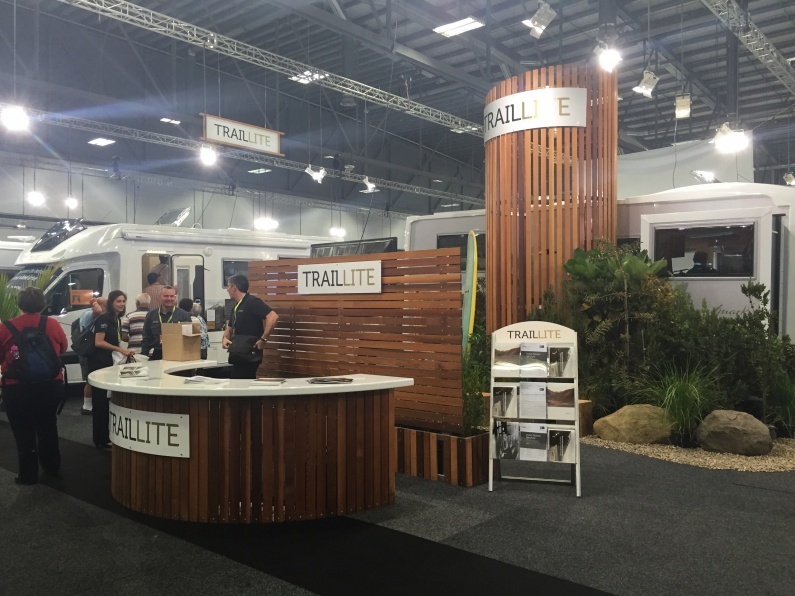 The Covi Supershow (March 17th, 18th & 19th) is the biggest motorhome and caravan show in the country at which TrailLite Motorhomes and Caravans has a strong presence. Not only do we go along with one of the biggest showcases in the whole show but we tend to take out stand of the year and have done so for the past 2 years running!
Nearly every business if not EVERY business involved in the Motorhome and Caravan industry attend this show from the best NZ made motorhomes (TrailLite obviously) to awning suppliers, camping equipment, deck chairs even the infamous air blow up lounger thingies... its not a show without those guys!
However despite the show seemingly having it all and something for everyone that's not to say its the best environment for making an expensive purchasing decision like choosing a suitable motorhome. Don't get us wrong lots of sales are made at the show however we want to encourage people to be well researched before hand, have visited a few yards and most importantly done a needs assessment consultation with a TrailLite product specialist (you can take some of your non-negotiables to the show to narrow down the product selection). A lot of stands might be resourced by non-experts in motorhomes and caravans so you want to make sure you know the right questions to ask, understand exactly what it is you need and don't get talked into something that isn't going to suit your needs.
Across the whole industry March is the busiest sales month for Motorhome and Caravan purchase - what this means is that while we have lots of stock arriving and to be displayed at the show (3 stands, 8 TrailLites, 8 Benimars, 3 Autosleepers and heaps of Bailey Caravans), It WILL all sell. If you like it, have done your research, understand all the benefits of buying from a reputable brand with over 60 years experience like TrailLite and have completed a needs assessment consultation then don't delay start living the lifestyle dream today!
A key difference between TrailLite and other motorhome sales companies is that we have a commitment to helping anyone who comes onto our yard buy the right motorhome for them, one that suits their needs not only in that moment but for the whole duration of their time on the road.
Some of the ways we achieve this is by:
Listening to you and your needs
Encouraging you to paint a picture of the dream
Getting you clear on your non-negotiables (those product specific elements that you need in a motorhome or caravan to achieve your dream)
Provide you with some important resource tools
Help connect you with other motorhome or caravan owners
Provide real people testimonials to you about other customers experience dealing with TrailLite - its important to know what the after sales service is going to be like (something many forget to consider when buying at a show).
Some tips on buying at the motorhome and caravan show:
Take with you a list of non-negotiables - come and see TrailLite before the show for help in developing this list - this could be things like water tank minimum size, rear wheel drive or front wheel drive.
Refer back to those non-negotiable across the day to narrow down product choices
Product does sell quickly so register your interest with a product you really like, go and get a coffee and think about it but do come back to make a deposit!
Be sure to ask what the deposit terms and conditions are
If you are thinking about buying at the show, that's great! We are available to help with research, needs assessment and product selection please click here to get in touch
New 2017 TrailLite launching at the Covi Show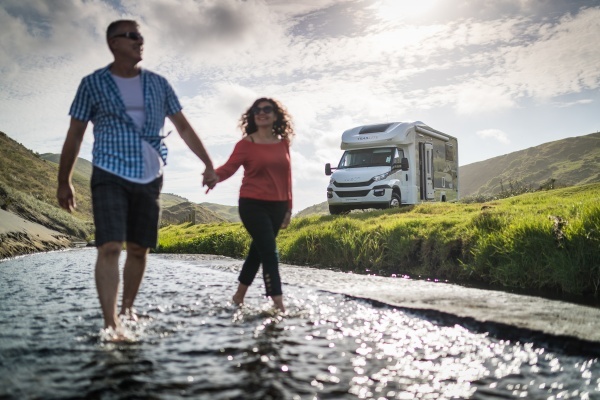 Covi Supsershow 2015- they are expecting 18,000 people for 2017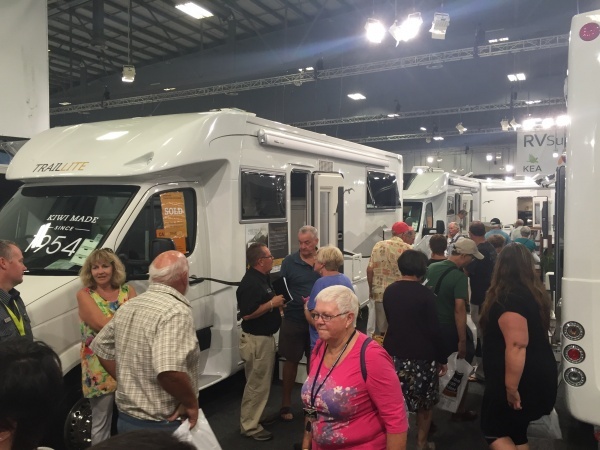 Mandy Davies - Sales Manager - consulting in a needs assessment