We sat down with TrailLite customers Bruce and Alison Tudor on the day they took possession of their brand new TrailLite Oakura to chat about what worked for them with making their purchase at the 2017 Covi SuperShow in March.
The great thing about the Tudors is they went to the show well-researched and with an idea of what they wanted clear in their mind. They knew they wanted to upgrade to a larger motorhome, something more suited to longer stints on the road. For them the show was an opportunity to compare TrailLite with other makes - all under one roof of course (not that there is much comparison).
The decision was made at the March 2017 Covi SuperShow to purchase the TrailLite and just before Christmas Bruce and Alison Tudor drove away in their brand new ... and gorgeously designed TrailLite motorhome. Demand for products is high during the weekend of the show, especially for those designed and built in NZ, meaning the lead times can swell. If you have a date in mind that you want to be on the road by get in quick and don't wait till Sunday 5pm or you could be disappointed!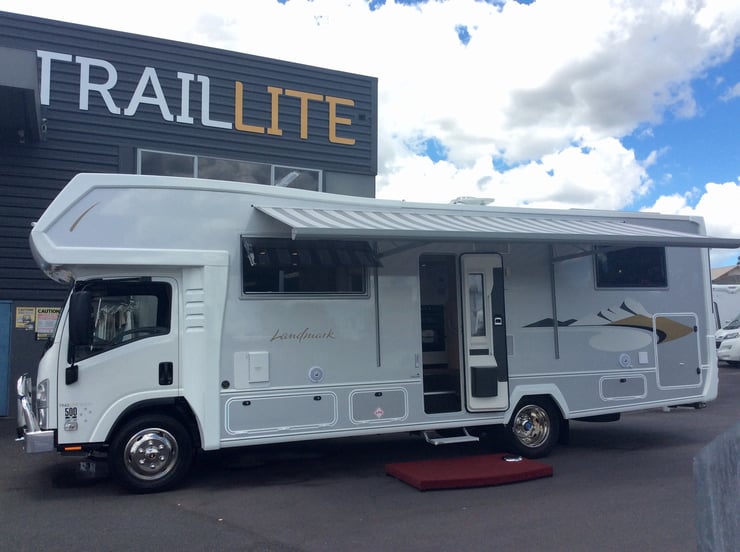 The show isn't just a great spot for people looking to purchase motorhomes but it's a one stop shop for all things suitable for the motorhome and caravan lifestyle. "Although our TrailLite has everything we need it's great to browse all the parts and accessories or simply pick up some toilet paper," explains Bruce.
Bruce, an experienced motorhomer and Covi SuperShow purchasers advises anyone coming to the 2018 show to come prepared:
"Make a list of your expected uses of the motorhome such as how long do you want to stay away? how many people do you want to take with you? do you want to live in it full time at some stage?"
If you're having trouble answering these questions:
Bruce wraps up his advise by saying always cater for something larger than you think and with longer stints on the road then you believe you'll take because you'll soon get hooked on the lifestyle and want to upgrade!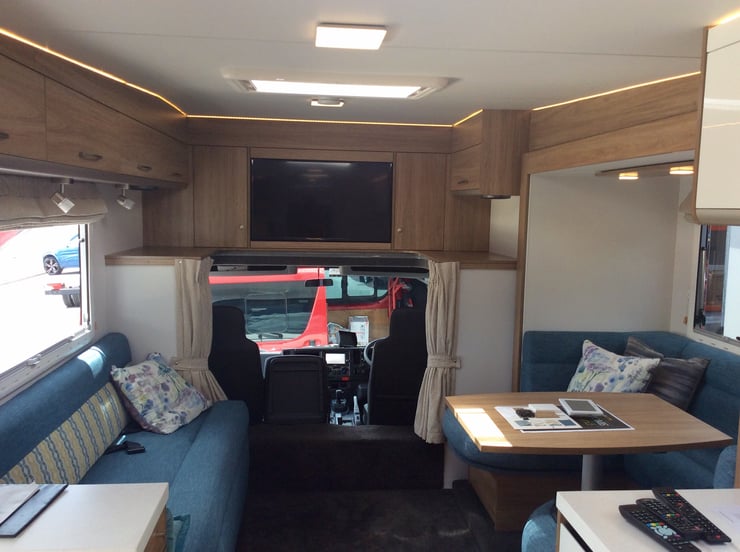 TrailLite can assist in the lead up to the show by offering a free no-obligation needs assessment to help you take to the show a clear and powerful mindset that gears you up to buy once and buy right.
TrailLite's tips for any purchasers looking to make decisions at the Covi SuperShow:
Have a needs assessment before the show so you can arrive prepared and strategic
Don't be afraid to take notes and compare specification and features by writing them down (water, payload, solar capacity, warranty)
Don't be afraid to ask questions like:

What is your service network like throughout the country? E.g. if I am on holiday in the South Island ans something goes wrong how can your company assist?
Can I speak to some of your existing customers about your service after the sale?
What kind of lifestyle is this motorhome best suited to? (Full-time living, families)

Use your intuition- you'll be hearing and seeing lots of different pieces of advise, heaps of different floor plans and lots of different companies will be trying hard to sell you their product. But not all of them will be right for you and your lifestyle
Keep the way you intend on using the motorhome/caravan very clear in your mind and work out before hand what that means for features and specification e.g. freedom camping will mean big water, big solar, storage and large batteries
If you know what you want now don't neccesarily wait for the show. Secure your preferred pick up date and model just in case the models or build slots you want sell out! Then attend the show without the stress and enjoy browsing all the parts and accessories you might want for your new motorhome or caravan.
If you can't make time to have a needs assessment consultation with TrailLite prior to the show make sure you download our buyers guide that will help you get clearer about the questions you should ask and the features you need to watch out for!