Picking the right caravan for your needs
Let me guess. You have been throwing the idea around of getting a caravan for a few years now, and have decided to get one, but after visiting the Covi show back in March, you are even more confused as to what model is going to suit your needs. You're no longer convinced that you are we doing the right thing, perhaps thinking is all of this just a mid-life crisis?

Let's set that straight up front. No, caravanning is a great idea. It is so much fun, and there are lots of fantastic family memories to be made. But we need to slow it down a bit and help you to get some clarification on what type of caravan is going to be most suited to your needs.

When I meet customers on the yard, before we even look at what model may suit, I get their answers to a few questions out of the way first.
How do you see yourself using it, do you want to go full time, or just the odd weekend away?
Is it just for you and your partner, or are you sharing with family & grandkids?
Do you have the appropriate tow vehicle, or do you need to change vehicles to one that will handle the towing required?
Do you want to enjoy freedom camping, or will you only be at campgrounds ?
As you can see, these few sample questions (and many more) start to paint a picture of how you see yourself in your travels on the road.

When it comes to the ideal caravan, there are a few different categories that caravans can fall into and within each of those categories a whole range of models and brands. Think about this like deciding what to eat for dinner. You determine the cuisine (style of the caravan), then you determine the restaurant (the company)- obviously basing this off recommendation, service, previous experience, quality etc. and once you're at the restaurant, you pick from their selection of food.

So let's start with the cuisine:
European Bailey Caravans
These caravans have a few options.


A little two berth, about 5.5m, nice & compact, very light, easy to tow & manoeuvre. A great caravan if your tow vehicle only has a light towing capacity (1100kg-1400kg). You will more than likely have a generous size lounge, but be mindful that your lounge is also your bedroom, so you will need to make up the bed every night, so probably more a "weekender" style caravan.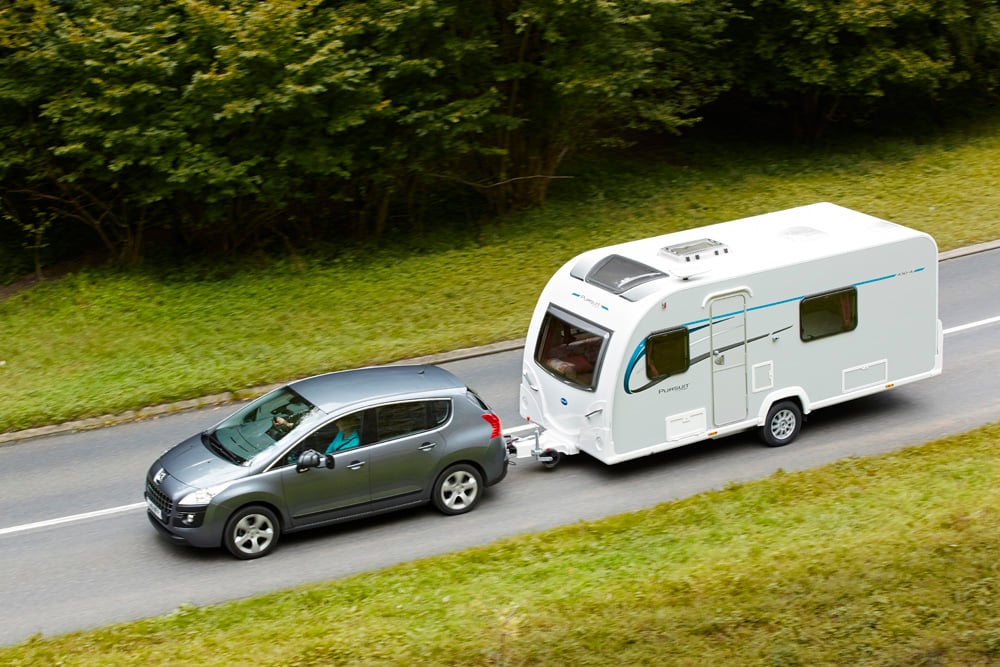 Midsize four berths, around 6.8–7.4m, now with a permanent bed. Bed layouts can vary from single beds, island bed (east/west, or north/south formatted) and French cut beds (against the wall, with a taper cut off one side by your feet). The bed takes up about half the liveable space, but you have the comfort & convenience of a permanent bed. Shower & toilet are separate, with a lounge big enough to accommodate four people for dinner, and the lounge can convert to allow two more people to sleep. Kitchen size is still relatively compact. The fridge may vary from the small under bench 103 litres to a midsize 134 litre.

Large four/six berth, around 7.4-7.9m now the largest European caravans, up to approx. 1800kg. Generally, the extra size in the larger caravans has been put into the lounge, which can allow people to sleep on the couch as single beds, or a pull together double. Kitchens are a bit more generous in size, with fridges up to 190 litres (with separate freezer.). Caravans this size will also be on a tandem axle, so tend to track a bit better on the road.

Insulation on the European caravans is fantastic, as they are built to handle harsh European winters. In Europe, people tend to stay in campgrounds predominantly, so there is no need for a caravan with larger water tanks or large batteries, as you will be able to plug in. But if you want to do more freedom camping, that is when our Bailey Rangefinder series comes into its own.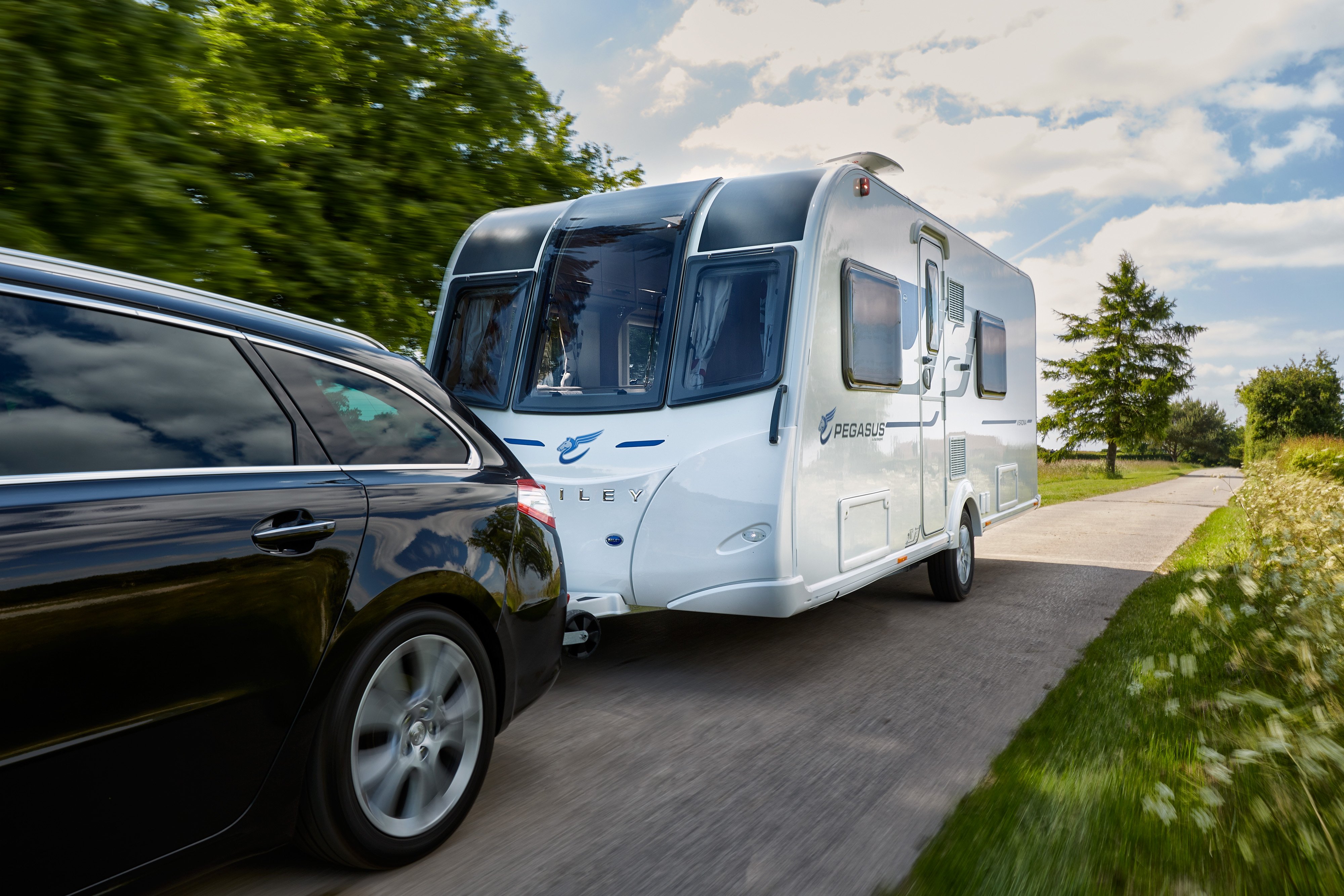 Australian Bailey Rangefinder
They share the name & walls with the European Bailey, but everything else on the Rangefinder series is made in Australia. Being a bit like us Kiwi's, they tend to do less campground camping, and more off the beaten track, so you will notice the differences right away.

More significant ground clearance, and full-width bodies for a starter. These caravans are built on a medium weight chassis (unlike most other heavyweight Aussie or Kiwi made caravans, that weigh a ton) so rather than the 50-litre fresh water roll tanks used in the European caravans, the Rangefinder has 140 litres fresh water, and can even take a bit more if needed.

This is the sort of caravan that would be ideal at any DOC campsite in the country, but you will need to get the right tow vehicle, approx. 2.65 - 3.0 tonne, so more your SUV or Ute. Nice big lounges, and even the option of bunk rooms for the kids, so the perfect caravan for families to experience the great outdoors.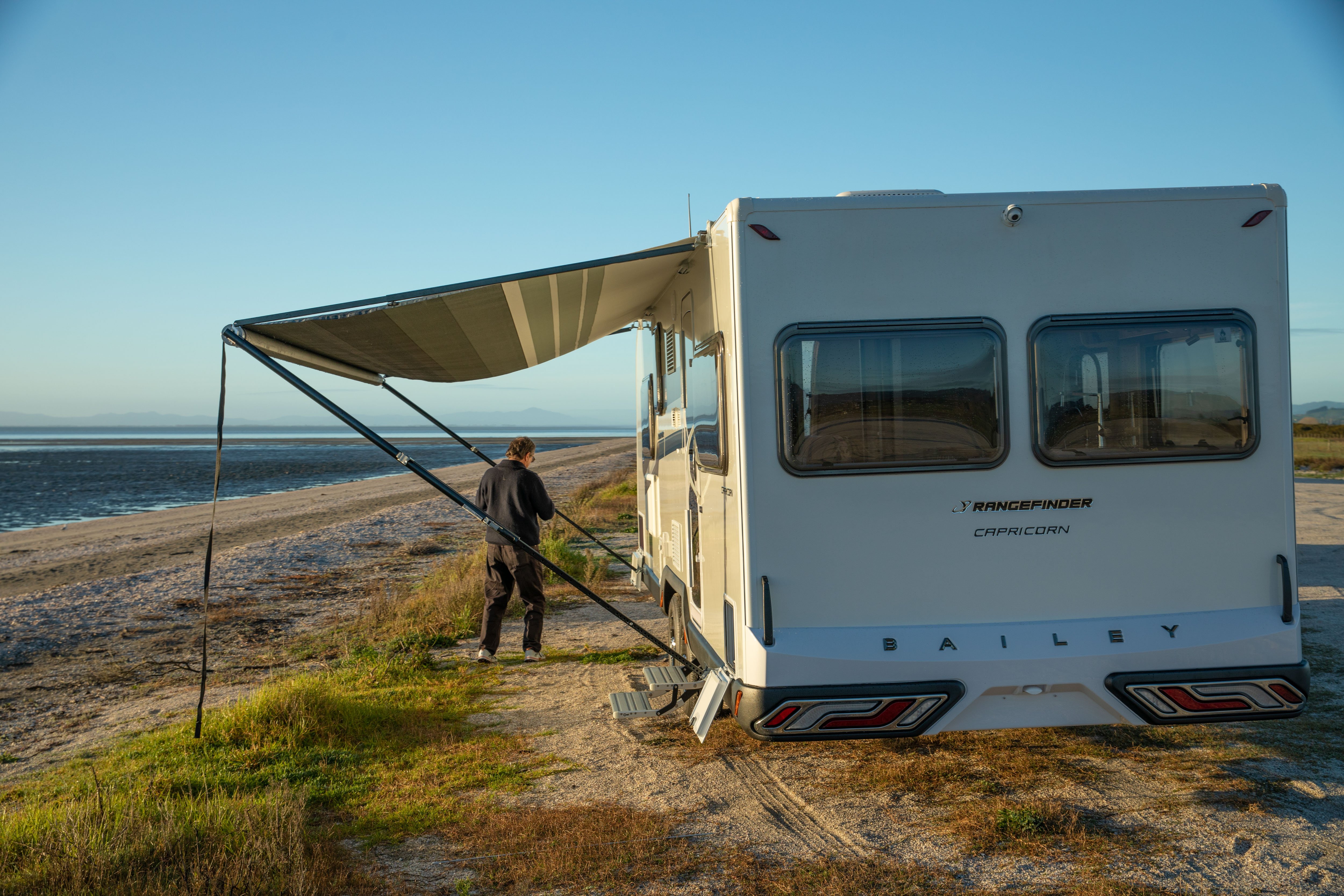 This only covers a brief overview of what caravan may suit your needs. If you are serious about getting it right, make a time to come & see us, have a full consultation, and we can help you to identify all your needs.

You might even find that you might be better suited for a motorhome, but hey, that's a different conversation again.

You bring the muffins, and I'll put the coffee on.
See you soon!