What you really need to know for the NZMCA Motorhome Show
Motorhome and Caravan Shows are really wonderful! They offer the chance to explore a wide range of options, from luxurious motorhomes to unique accessories that you never knew you needed.
With so much to see, it can be an overwhelming experience, especially if you are considering buying a big-ticket item such as a motorhome or caravan, and the best advice we can give to you is to be well-informed before you even get to the show. Having a good idea of what you want beforehand means that when you see that perfect motorhome, you'll be confident to take the plunge.
Ways to prepare for the Show
Visit our yards - TrailLite has branches in Pukekohe or Christchurch. You can find further details on our website.
Get in touch with one of our knowledgeable TrailLite Product Specialists. They will take the time to fully understand your specific requirements and assist you in determining your non-negotiables. By the time you arrive at the show, you will be equipped with the right questions to ask and have a clear understanding of what will meet your needs and what won't.
Download our Essential "Need to Know" Guide - it's packed full of useful information.
Check out Buying Tools on our website. Here you will find a vast amount of resources, blogs, and tools, to help educate and inspire.
Book a factory tour - At TrailLite Pukekohe, where our renowned TrailLites are made, our team would be happy to take you through the factory and talk you through the building process.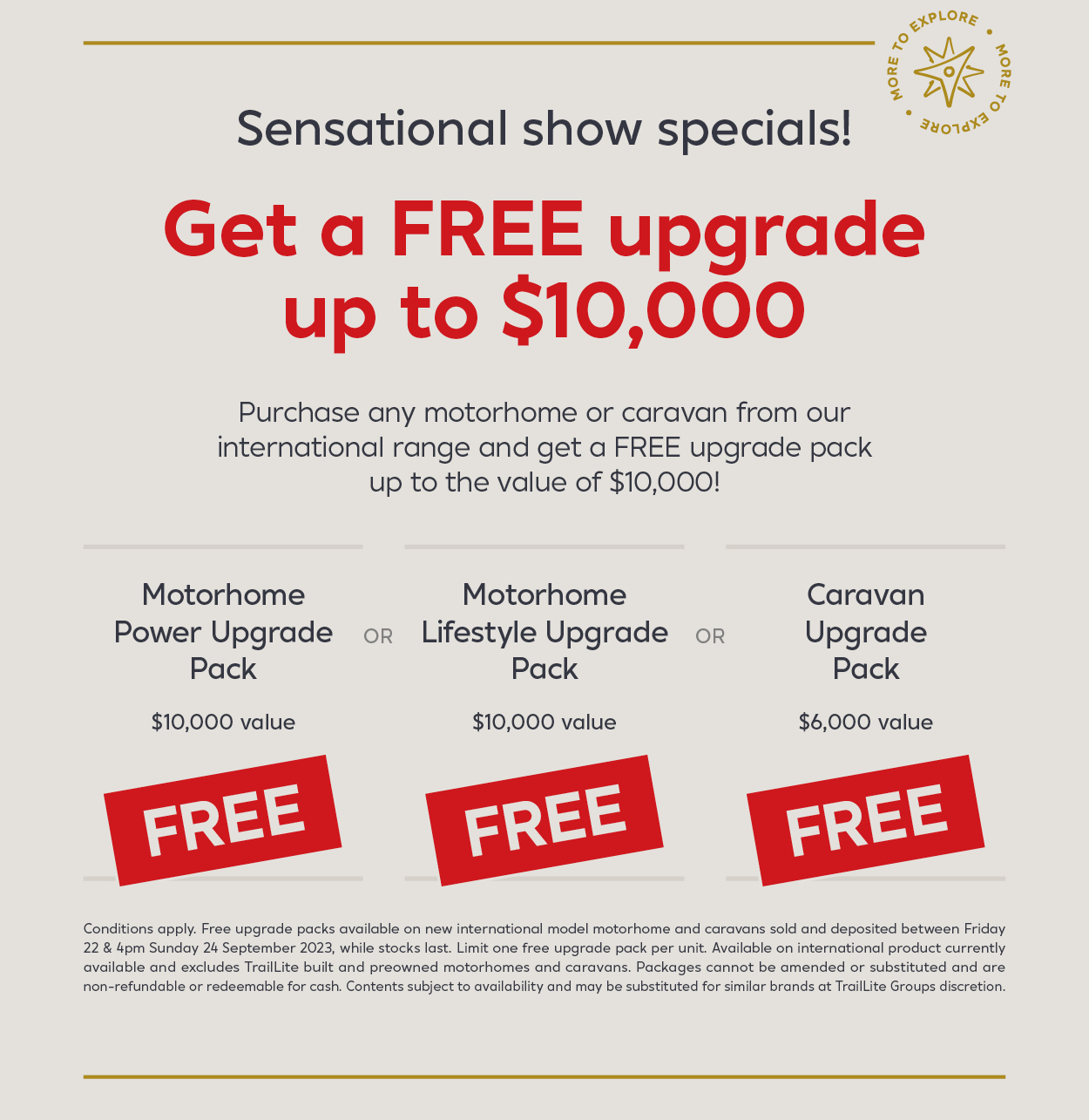 Some tips on buying at a Show
Do your homework on the companies selling at the show. Everyone selling motorhomes and caravans can look the same at a show, but what support and service facilities do they actually have? How well will your expensive purchase be supported?
Take with you a list of non-negotiables - get in touch with a TrailLite Product Specialist before the show for help in developing this list - this could be things like water tank sizes, rear or front wheel drive etc.
Refer back to those non-negotiable across the day to narrow down product choices.
Motorhomes and caravans can sell very quickly at shows, so if you see a motorhome you like, register your interest, go and get a coffee and think about it, and if the decision is a "yes," come straight back to make a deposit!
Be sure to ask what the deposit terms and conditions are.
Come over and visit us in the TrailLite Pavilion at the NZMCA Motorhome, Caravan and Leisure Show at Mystery Creek, 22nd to 24th September.