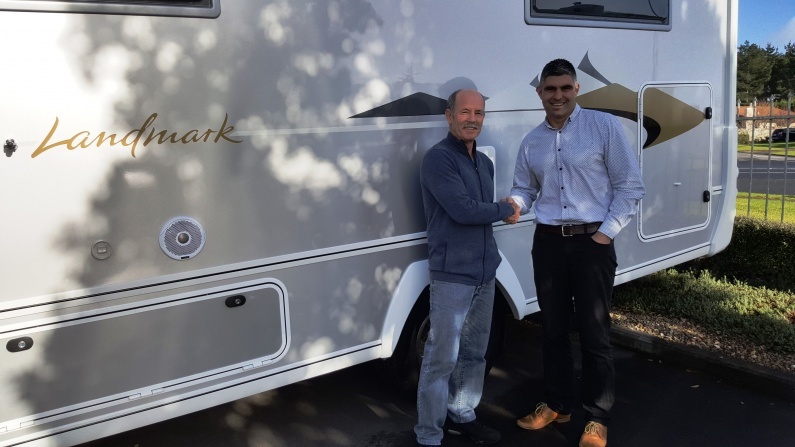 As part of TrailLites commitment to continual improvement and producing a product that's designed by you - the 2017 model will include Ron and Lee Sturch's winning idea submitted as part of the Next Great Design Idea campaign.
The campaign started by TrailLite received over 150 ideas many of which had already been factored into the 2017 model redesign including suggestions around kitchens and bathrooms. Both which will undergo an exciting transformation come the New Year.
It was important that the new model included the ideas and suggestions of those who are out their holidaying in TrailLite motorhomes every day. It was reassuring to see some of the concepts we have been exploring feature so strongly as preferred models throughout the campaigns idea submissions. We also saw a trend of people interested in large U shaped lounges and drop down beds both ideas that we already offer in our TrailLite Matakana and Coromandel models as well as in the international range we stock.
Ron and Lee Sturch have been longtime TrailLite owners and their idea of motion LED night lighting was well thought out and will be a popular feature in our new motorhomes and will feature across the entire range.
Ron Sturch always enjoys popping into TrailLite to chat with Mandy, TrailLite Sales Manager and her team, had the brainwave idea developed from his time working in the Aircraft industry.
"We have owned a lot of TrailLite's and believe that the TrailLite motorhomes are absolutely the best on the market; they have great resale value, committed after sales support and loads of storage and cupboard space already.
"Although we have already found the perfect TrailLite for us there are always a few little things that would be great to be included and my lighting idea was inspired by how successful LED motion detected lighting is in airplanes," explain Mr Sturch
We are excited to include Mr Sturchs idea in the new model as well as unveil all the changes and improvements at the Covi Show in March 2017.
To get your hands on one of these new TrailLite models with contemporary design and interior be sure to contact the sales team and start your build process today. The sales team can be contacted by emailing sales@traillite.co.nz