Regardless of whether you're a little kid or a big kid, everyone has played "eye spy" on a road trip. Picture this- it's the start of the summer holidays, you're on your way to Whangamata, trying to find the hardest thing for the other players to guess and hope that they wouldn't find the answer so it could still be your go.
Those classic kiwi memories will be with us forever. However, with some great kiwi ingenuity, new games have emerged that can be played on the road. For many taking the grandkids away in their motorhome is a school holiday must-do – for the parents and kids alike. Whether it's for 2 weeks or a few days you'll want to have some activities up your sleeve for entertaining them in a relatively confined space. Not to worry, when you are out motorhoming or caravanning the countryside is literally your playground and there are plenty of on-road activities to keep you all entertained.
Leah our amazing receptionist, and once early childhood educator has all your new age child-friendly games sorted. With families and younger demographics turning to the motorhome holiday lifestyle, we'll see Leah feature more in our blogs with ideas, tips and tricks for holidaying on road with kids!
Rock Painting and Rock Hunting
Painting rocks to hide, for others to discover along your travels, is a super creative activity for both children and adults. You could start a kindness adventure by helping your children/grandchildren to paint rocks or write some inspiring words on them. The painted rock is then left in a public place for someone else to find, hopefully bringing them some joy. A great way to spend time outdoors, both rock hiding and rock hunting, makes for more than a day's worth of fun for all involved. You can hashtag your rock with #trailliterocks or with a local New Zealand's group hashtag. There are plenty of Facebook pages to join to find them too... try joining Rocks New Zealand or a local group to find them and rehide as you travel!
For suggestions on how to paint your rocks, check out these links below: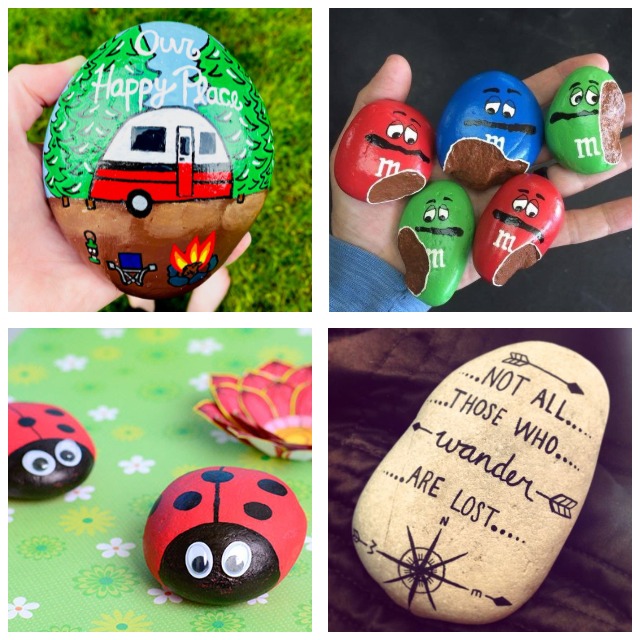 The Getting Lost Game
The Getting Lost Game is a simple card game that encourages people to get lost and explore new places. The game consists of "misdirection cards" that come in a small suitcase. The cards give you random directions generic enough to work anywhere – things like turn left, follow a blue car or head in the direction the wind is blowing – but have been designed to guarantee a different game every time, even if you set out from the same spot. You can play the game from home, on holiday, during the day, at night or even just pack your bags and head on holiday with no idea where you are going- perfect for a spontaneous motorhome weekend trip!
When designing the Getting Lost Game, Kiwi travel bloggers Cat and James had to have 7 prerequisites–
It had to be offline so you could play it anywhere and be unconnected for a while

It had to be portable

It had to be able to be used anywhere

It had to be fun for kids and adults alike

It had to be truly random so you could play it over and over again

It couldn't be hamstrung by rules

And above all else, it had to create epic adventures
The game can be purchased on the Getting Lost website or in stores like the Goodness Grocer that often have them sitting on their front counter.
Geocaching
Remember the excitement of hunting for buried treasure as a child? Did you enjoy drawing maps with a big 'X' marks the spot? Geocaching is a high-tech, real-life treasure hunt for all ages. Through a combination of GPS tracking, intense visual searching, and occasional puzzle-solving, geocachers are led to the secret location of a weatherproof container with the help of a handy app. Once a cache is found, you can sign the log paper with your name and date, and maybe even find a trackable to hide in another cache. But there's a catch...all this needs to be done without being spotted by muggles! (people that don't know what you're doing)
There are nearly 6,000 caches hidden around New Zealand. It is likely there is a cache hidden near you now, but the question is, can you find it? The only way to find out is to get started by clicking the link below:
https://www.geocaching.com/play
Or check out the app here: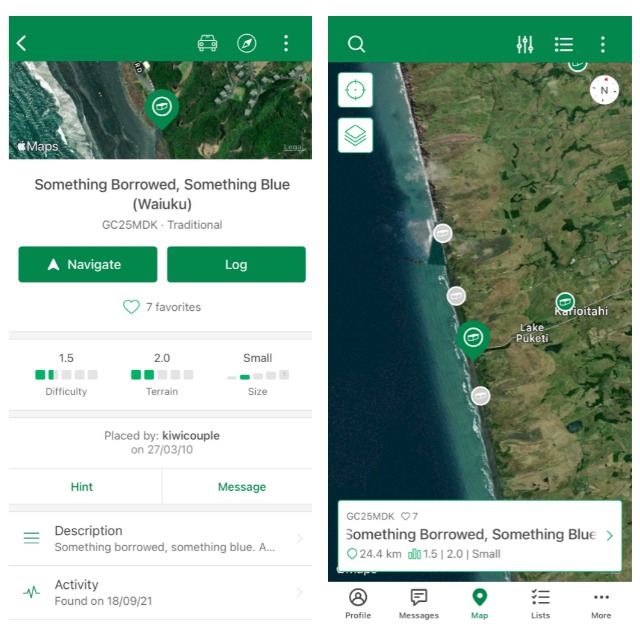 These are just three new and emerging "game trends" that lend themselves to the motorhome lifestyle. We'd love to hear how you go and be sure to share your progress on social media using #TrailLiterocks or #traillite.
Of course, kids love campgrounds, hanging with friends, sharing stories and more than anything else spending time in nature!