Over 3 million kiwis travel overseas annually, and the planned spend for 2020 was 10 billion dollars on international travel.... something that is now entirely off the cards for the foreseeable future. All you need to do is ask around, and you'll find family trips to Bali cancelled, backpacking adventures to Central America wiped off the bucket list, and any mention of the word cruise makes peoples skin crawl. So for all those with travel in their blood and a thirst for adventure, what do we do now?
I know it's something I've been thinking about a lot. I had big international travel plans this year that quickly and painfully got wiped off the cards with the close of a border or 100's. My thoughts travelled more domestically and at one point buying a motorhome to tour New Zealand seemed like my only option, but a fairly amazing only option at that. And I'm not the only one with this thinking. Both of our branches were busy in the week leading to level 4 lockdown, people who had grand international travel plans are now completely put off travelling abroad. Not just while the border closures are in place but potentially for years to come and beyond. But still, with a craving for adventure and travel, their sights set more on their home country. Millions of kiwis travel abroad each year but how many have visited the island extensively where they don't reside (north/south). I'm always surprised at how little we've explored our own country well now it's our chance and possibly the only way we can muck in and support our tourism industry which is, to put it lightly, hurting.
I appreciate that currently travel domestically, internationally and locally is all heavily restricted, and like all, we are following government guidelines religiously. Up to date information on the governments, covid-19 response can be found by clicking here. But we're all wondering, surmising and guessing what might happen next and when we'll be allowed to get to beach places, get moving again, visit family and hit the road to explore NZ. When this is allowed (and not a day before) what might motorhoming in NZ look like? We've compiled a list of comments we've heard from customers, thoughts and observations on what impact the COVID-19 virus might have on motorhoming in New Zealand.
Positives
We've compiled the ideas of the impact on motorhoming and caravanning in New Zealand into positives and negatives so you can make your own judgement on whether it would be a great choice over the next 12 months!
Loss of international motorhomers
Every year we have hundreds of thousands of foreigners visiting New Zealand and choosing to do their travel by motorhome, done up van or converted car. People flock to not only the paid camping sites but also our many freedom camping spots. These tourists do at times cop a fair bit of slack from our media for being poor drivers or leaving litter at our most pristine beach camping spots- that is a broad generalisation. As a whole most motorhomers, whether from overseas or domestic are advocates for the clean, green tidy kiwi motto. However, without these tourists, our camping spots and roads are likely to be a lot less congested. The 5-star view parking positions at the dedicated beachside self-contained freedom camping spots will be yours for the taking.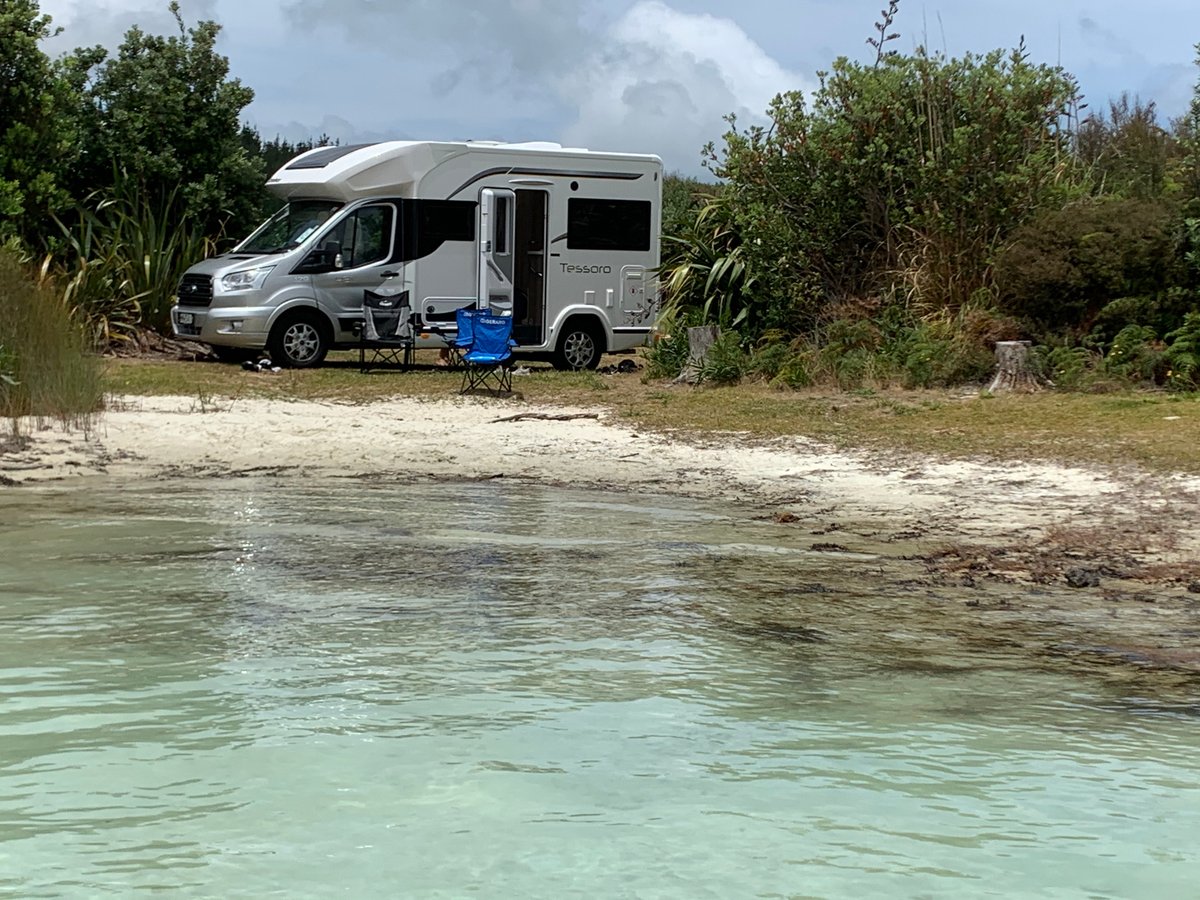 The dream
For many of our customers, the dream of travelling New Zealand by motorhome or caravan has been simmering away for some time. Unfortunately for some, it's a health scare or something substantial in their lives that prompt the let's just do it attitude. Now could be a time we see the let's just do it mentality flourish.
Low-interest rates
Currently, interest rates are at an all-time low and don't look likely to change any time soon. For many who had money tied up in term deposits, their return might be so low that it stimulates the desire to turn to lifestyle choices that bring them joy and excitement amongst a world of chaos. We've had a few customers share that getting their new motorhome off the production line will be one of the only things they can look forward to now with so many events, weddings and travel plans cancelled. So why not spend your hard-earned money on a joy project?
Fruit picking industry
We've got a lot of motorhomers and caravanners who sell up or rent their houses out and hit the road picking up the odd fruit picking job along the way. Now with 200,000 short term visa holders set to leave the country and so many foreign workers not able to get in to support our agriculture industry, there may be more fruit picking type roles available than ever before. It's a great way to fund your travel and spend a month or two.
For those still working
While job security is negative at the moment and the general business confidence is low for those still in employment and possibly currently working remotely, it has shown employers we can be productive from home. Whoever said that home couldn't have wheels and be parked up at an epic surf beach while you sit inside your "home" on conference calls? Working remotely is likely to continue. Many businesses might move away from having fixed office space and encourage staff into working from home. Why not choose a different type of home where your scenery changes every day? We could call it working from the road!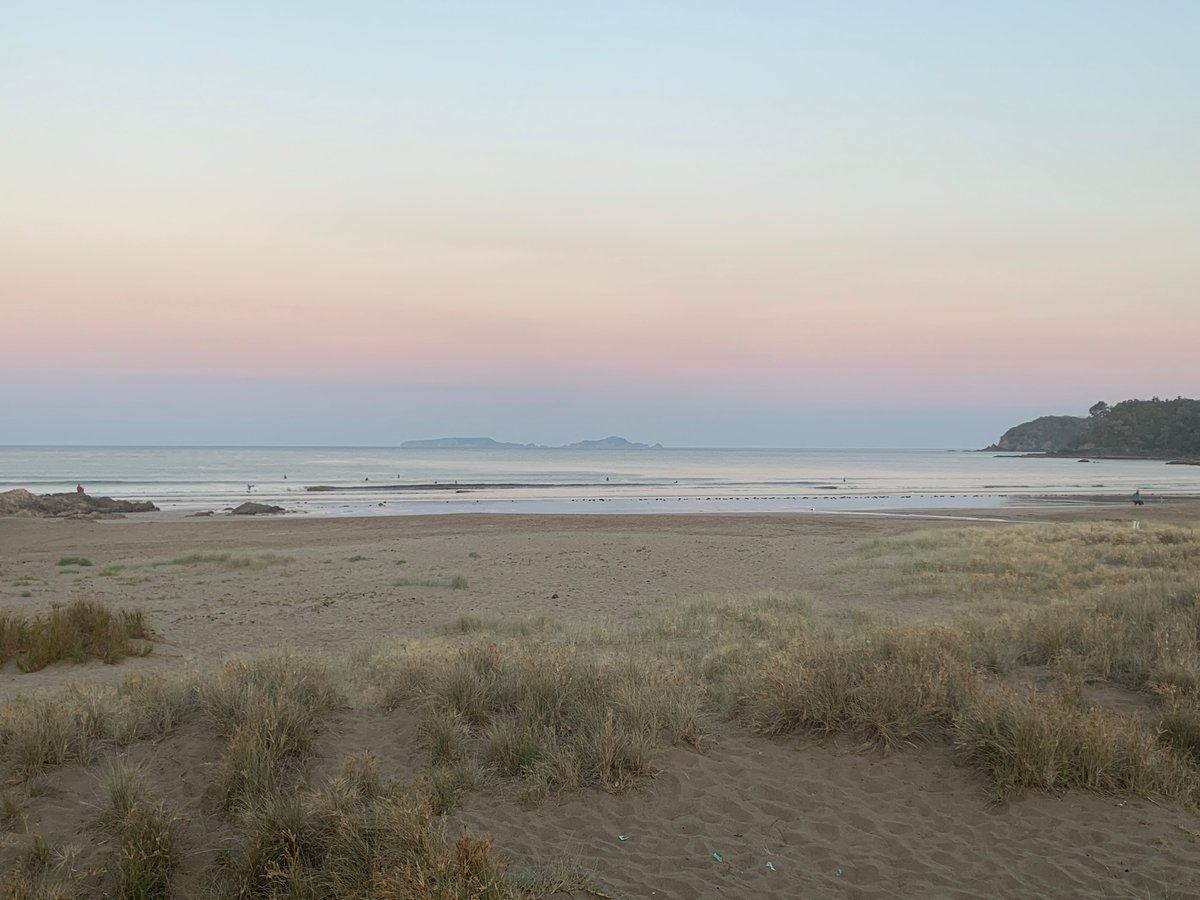 Supporting local manufacturers
By purchasing a motorhome and choosing to spend your dollars with kiwi companies, we'll all be doing our bit to stimulate the economy but most importantly keep kiwi families in employment. TrailLite is New Zealand's leading motorhome and caravan manufacturer and retailer. We employ 80 people and have been in this industry since 1954, through many ups and downs. We're committed to supporting our TrailLite family now more than ever, and that family includes not only our staff but also our customers. Keeping New Zealand dollars in the New Zealand economy is going to be more important than ever before!
If you are keen to explore more about motorhoming in New Zealand why not download our beginners guide to motorhoming?
Negatives
These are potential impacts the virus or announcements have had on our ability to enjoy motorhoming in NZ like we did pre-virus.
Uncertainty
We know there is a lot of uncertainty at the moment about when we'll be free to move around the country again. We don't have an end date to our national-level system or the COVID-19 virus, and we're all need to continue to do our bit to eradicate this virus and follow government policy. However, we do know that domestic travel is likely to come back well before international travel is. When it does, people will be more inclined to travel domestically by road to maintain physical distancing recommendations.
NZMCA
The NZMCA has announced that their POP will remain closed during alert level 3 and level 2. Meaning access to NZMCA spots to park up will be closed for the foreseeable future, which does decrease access to places to stay when out and about motorhoming. I do need to stress here that TrailLite supports the government's response and encourages all customers to be following these rules religiously - so not travelling until it we're advised to do so.
Economy
The economy is going to struggle for some time after the lockdown lifts. Business confidence is low, and unemployment is on the rise. However, more than ever is our time to support local business, and there is already plenty of movements online at the moment that are gearing people up to spend locally and support companies that employ kiwi families. Plus it's all only temporary, and there will eventually be a recovery.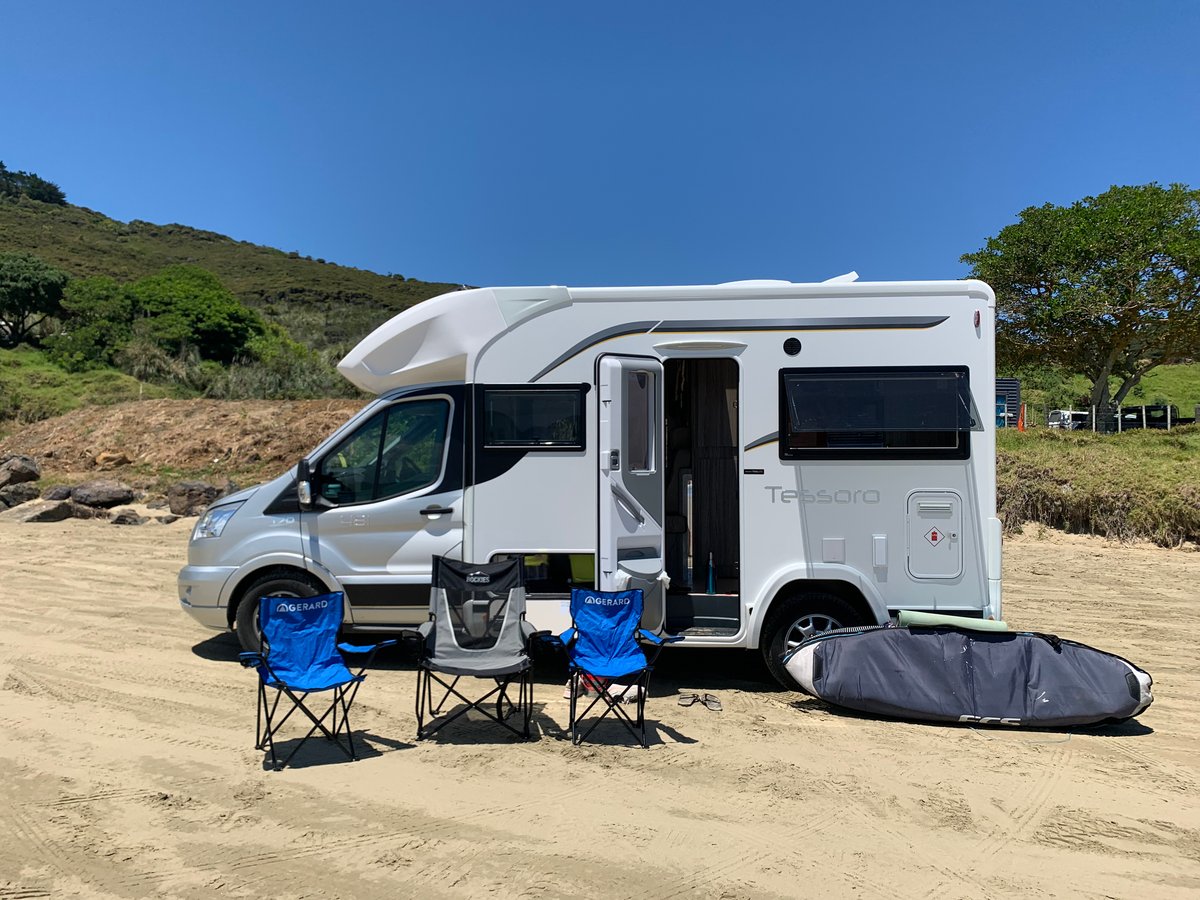 Rental motorhomes flooding the pre-owned market
There is likely to be an increase in second-hand rental motorhomes on the market as the demand for hiring a motorhome drys up as international tourist disappear. Just keep in mind just because the Nokia floods the market with the old cheap flip phone doesn't mean that people will instantly stop buying the Apple iPhone.
It is safe to say the world is a really interesting place at the moment, and there is a lot of worry, fear, and thankfully a lot of kindness. But one thing is for sure it's not the time to lose sight of your dreams. It is a time to continue to work towards them. Yes if your goal, like mine was to jump on a plane with your backpack and learn Spanish in Central America then I need to change my thinking and push my goal out a little, but I can still learn Spanish in New Zealand, right? And eventually, I'll still be able to travel with my backpack in New Zealand, right?
What lifestyle dream are you working towards?