10 Steps you should take when purchasing a motorhome
Purchasing a motorhome is a big investment and a significant commitment so we understand how important it is to make the right decision. Especially since getting it wrong can be costly. That's why we've put together a few steps to help you during your motorhome purchase journey.
We understand how it can be easy to think you're saving money by buying a cheaper motorhome, only to find you have made an expensive mistake that's far from ideally suited to your needs later down the track, this is why it's so important to do step one, your research!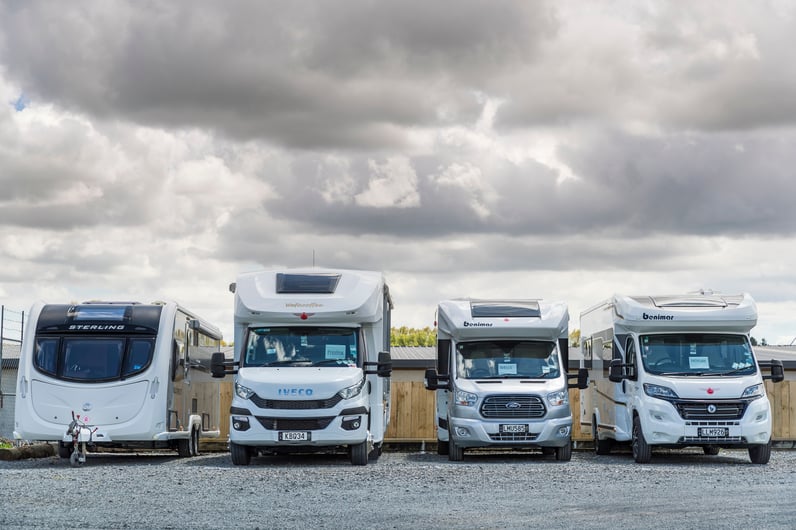 Step 1: Do Your Research
Firstly, do your research! The average time spent researching for motorhome owners is 9 months. This means taking your time to really understand your intentions behind your purchase and what kind of lifestyle you're trying to create. E.g. are you a looking to travel in the weekends only or are you looking to hit the road for lengthy periods. During your research you should be asking yourself a few key questions.
What is your lifestyle dream?
Are you looking for flexibility, e.g. Being able to head away for weekends?
Do you have a specific hobby you need to accommodate while you're travelling?
How important is it to you to have a sought-after brand and model, should you choose to sell it or upgrade?
Where do you see yourself exploring? Along with what times of the year.
How long do you want to be away? Will you stay in campsites or do you want to freedom camp?
You could also be reading blogs, deciding on your budget and downloading guides such as the Essential Need to Know guide.
Once you have answered your main questions and have more of an understanding of what you are looking for it may be time for step 2.
Step 2: Speak to the Experts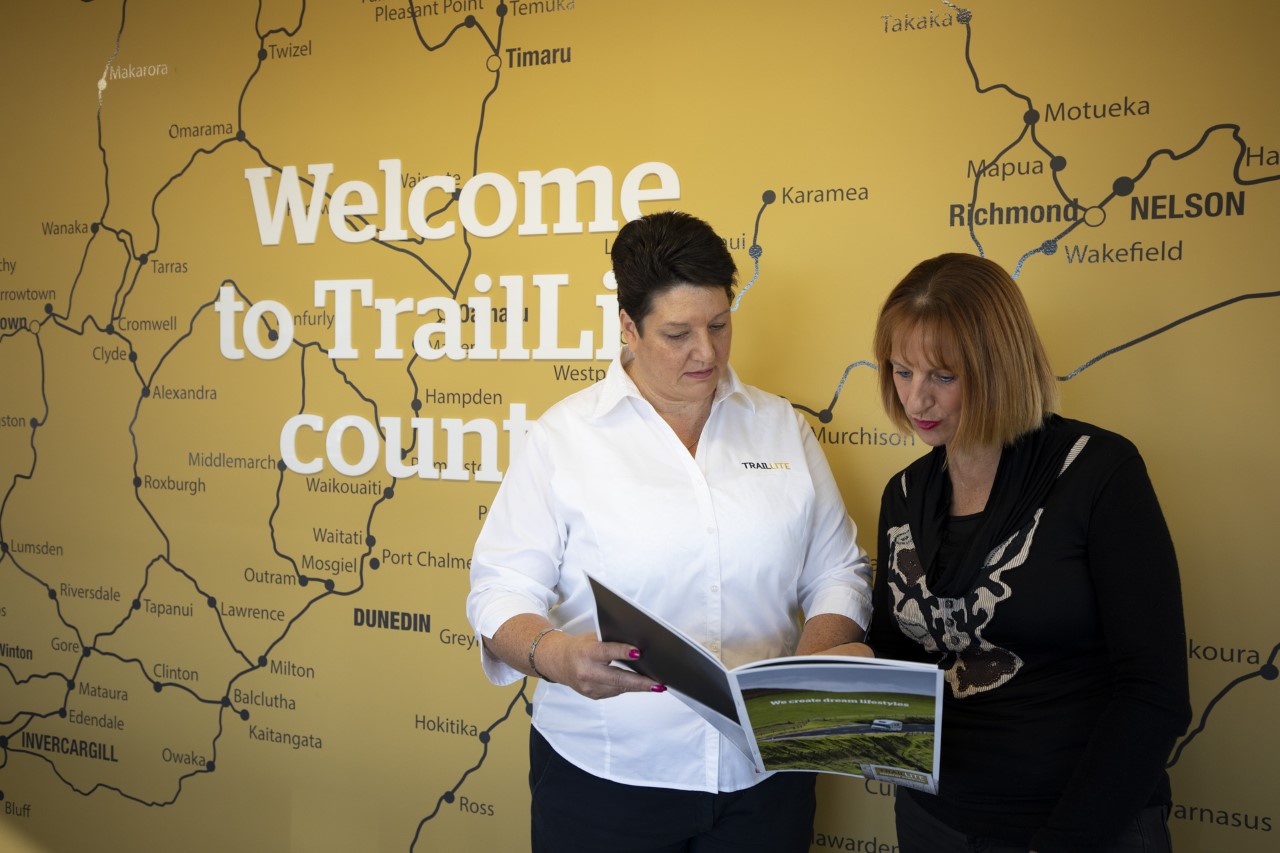 Have a consultation with the experts. No matter who you're looking to buy with you can book an appointment with any member of our expert sales team. With branches in both Auckland and Christchurch you can pop in for a chat and we can answer any questions you have.
We can even complete a consultation over the phone and challenge you on some of the questions you'd answered for your self during step one.
For example, budget. We met at least one couple every month who come in with a budget they think is reasonable for their desired lifestyle (full time, weekends) but soon realise to get what they want they may need to stretch a little further or consider pre-owned.
Step 3: Meet other motorhomers
Network with other motorhomers but be sure to back up what you're told with facts! We've meet people intent on owning a front wheel drive because that's what their long-time motorhomer friend has told them was best. But once we sat down and talked through what they wanted to do with their motorhome we found that they were into freedom camping and getting off the beaten track- meaning for them personally a rear wheel drive would work best to avoid getting in any sticky situations.
If you don't personally know anyone with a motorhome you could join a motor homing Facebook group and get first-hand advice from someone who just went through the process or you could contact us And we can put you in touch with existing owners.
Step 4: Interview the company
Whichever company you are considering purchasing from, ensure you visit the dealership and Service Centre before purchasing. At the Auckland TrailLite branch you can get guided through the factory and learn about what goes into building a TrailLite Motorhome. We also have the Service Centre next door which is great for yearly checks to keep your investment at its very best.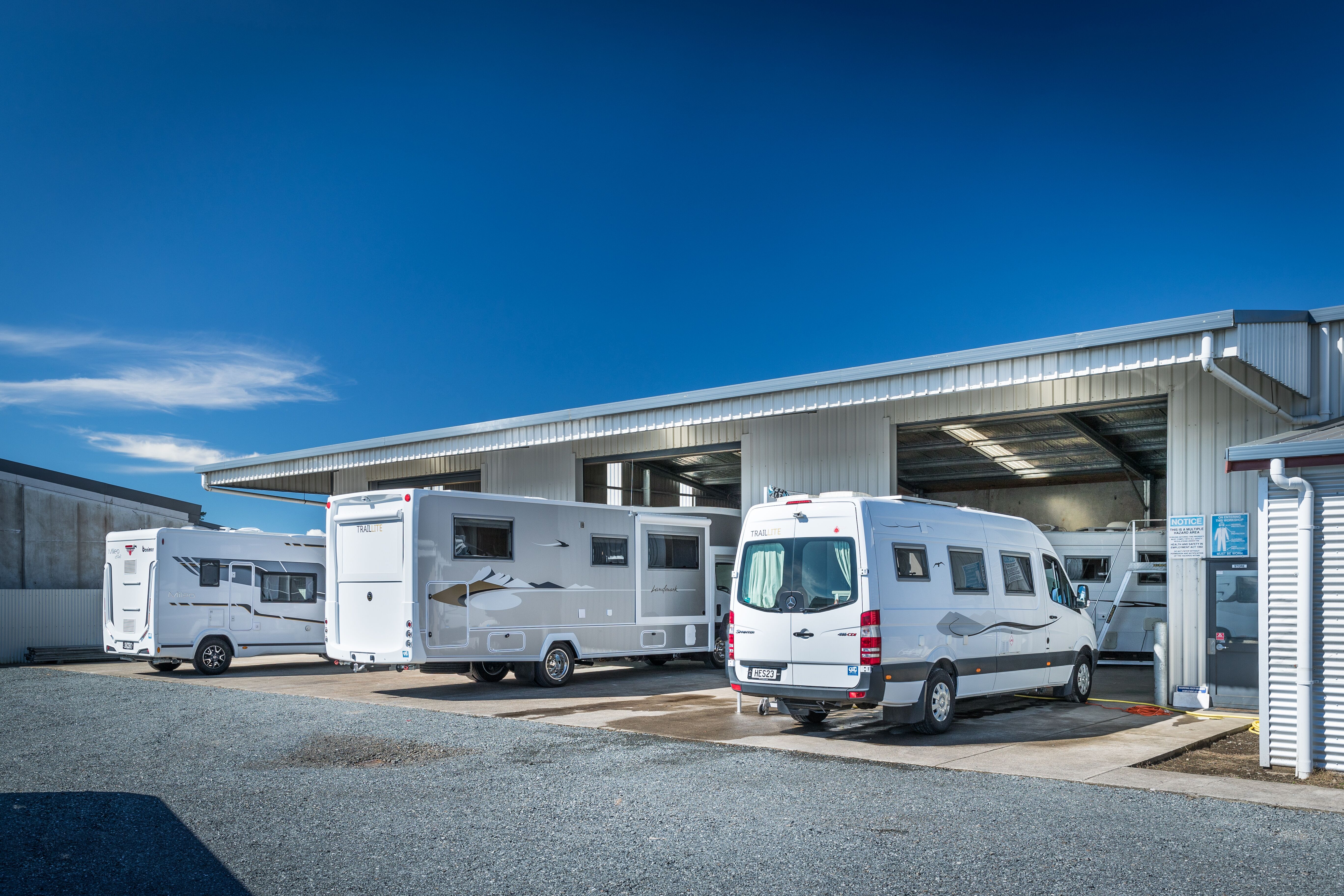 Step 5: Ask about warranty
A motorhome warranty is an important part of any purchasing decision. There are so many motorhomes for sale in New Zealand most offering some form of a motorhome warranty - but finding which ones are the best and what you should be looking for can be difficult!
Find out all the facts to be sure that the motorhome warranty on the product you purchase performs in the way you want it to.
Generally, a motorhome warranty can be broken into four main areas:
The vehicle
The appliances inside the motorhome
The build of the motorhome body itself
After sales care and parts.
There are heaps of aspects to consider when it comes to warranties but if you can remember one thing it is that no matter how good the warranty looks on paper you want to ensure you trust and have confidence in the company executing it.
Step 6: Do a test drive
Booking a test drive will give you an idea of how it feels to be driving a vehicle which is most likely a lot larger than you are used too. It will give you a feel of how they drive and will also help you with choosing your base vehicle. We get plenty of women who come in thinking they can't get a motorhome over 5 metres because of how difficult it would be to drive, and it's not until one of our female staff get in the motorhome and show them how it drives that they realise it's not as difficult as they'd imagined, opening them up to a whole new range of possibilities.
Step 7: Plan a trip
Take a motorhome away for a few nights, If you can try and take one from the company you are dealing with, so you know how the product really performs. This will also help when deciding your base vehicle and floor layout.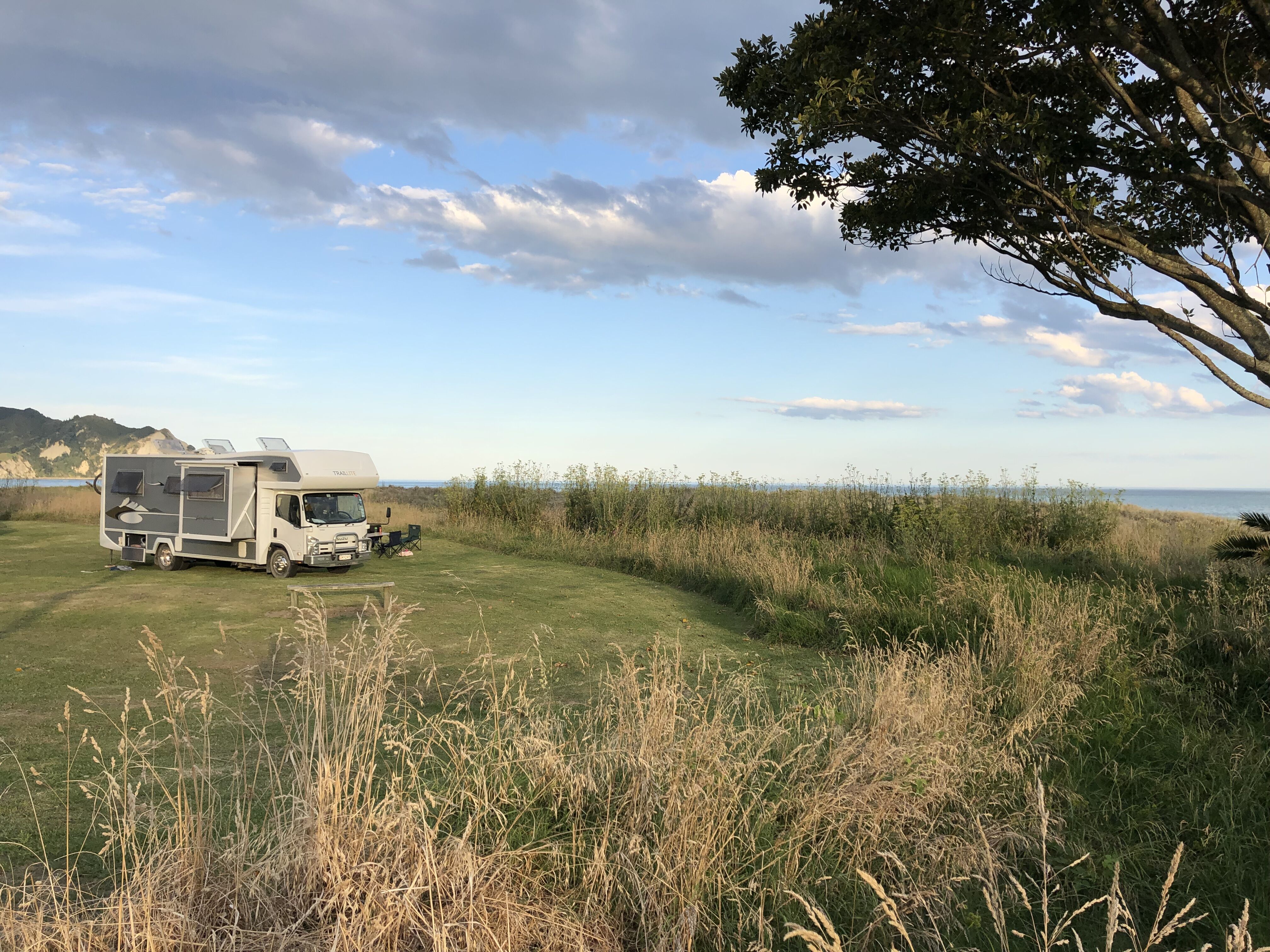 Remember that motorhomes in rental fleets are often not that similar to the motorhomes available on the private market. A 6 berth 6m motorhome while a popular choice in a rental fleet is a fairly irregular purchase for the private market so might not give you the best experience during your holiday.
Step 8: Decide on your base vehicle
Deciding on your base vehicle (front wheel drive or rear wheel drive) can be dependent on your budget along with if you are looking for front or rear wheel drive. When deciding on front or rear wheel drive it comes down to where you are planning on going with your motorhome. In a motorhome most weight is over the back of the vehicle. A front wheel drive with insufficient weight on the wheels can face challenges when driving on slippery surfaces such as gravel or grass. However, lots of people choose this as they don't plan on driving off the track. Most rear wheel drive vehicles will have the added benefit of dual wheels at the back- giving you better traction if you do get stuck.
With base vehicle some other considerations are also:
Transmission (AMT, Manual, Automatic)
Brand (Fiat, Ford, Mercedes Benz, Iveco, Volkswagen etc.)
Step 9: Choose your favourite layout
There are hundreds of different floorplans/layouts of motorhomes for sale. Usually the decisions that you have already made such as budget, base vehicle (front wheel drive or rear wheel drive), fit and finish narrow these down, along with your own personal preferences and help you decide which floorplan will work best to suit your needs.
Step 10: Make your purchase
After you have answered all your questions. Found a motorhome that covers all your needs and agreed with your travelling partner (if you have one) you will be ready to make your decision!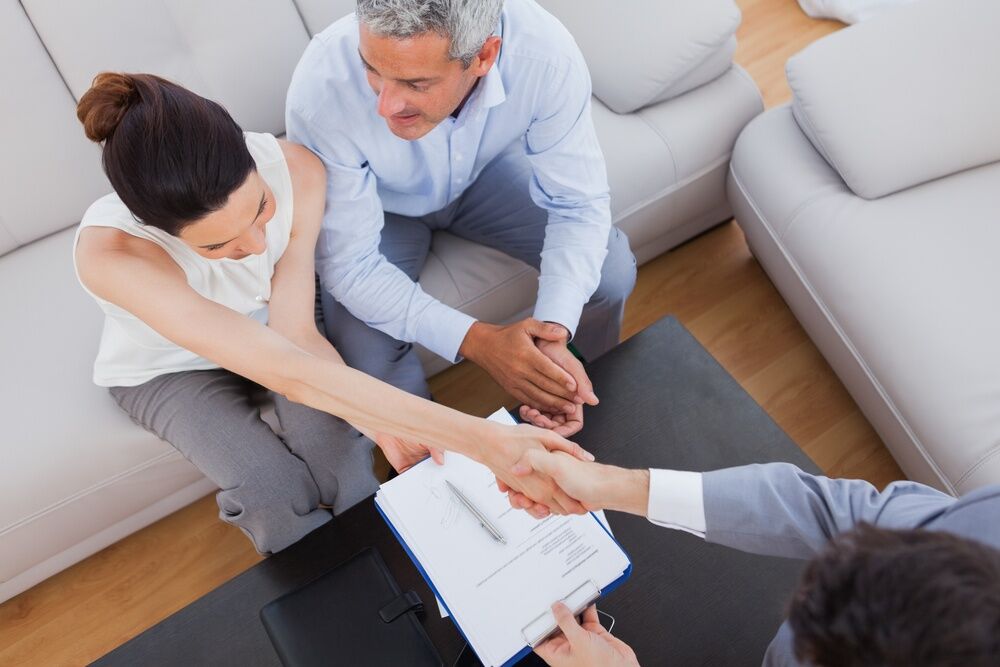 Hopefully these steps can help you find the motorhome of your dreams, we understand that everyone's idea of a dream lifestyle is different so everyone's journey will be too! You may find you come across different steps during your journey but with any luck these will help to give you a better understanding of what motorhome will work for you!