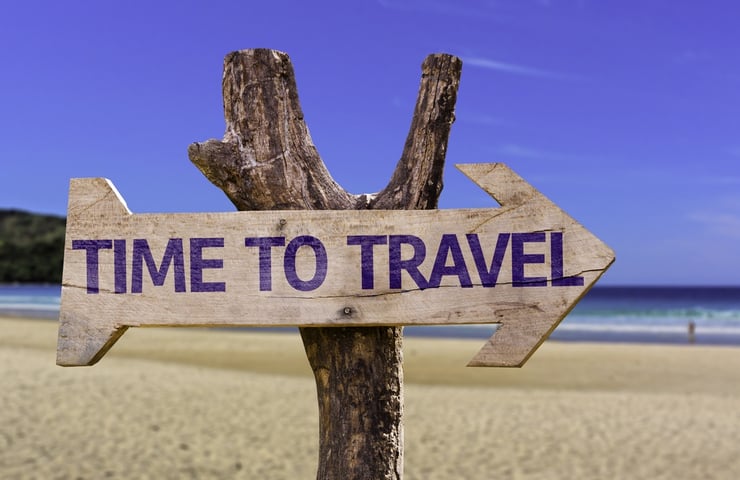 Take the bus they said, it will be fun they said, it's easy and cost effective they said and sometimes what they say is wrong! There are so many great ways to see our amazing country including going by motorhome (even better when it's your own one). So let's look at all the ways you could enjoy domestic travel – we know what our preference is but we'll leave it to you to decide yours. If you already know motorhome travel is something you are keen on but not sure where to start:
Domestic travel in New Zealand is fast becoming a buzz word – people are keen to explore some of the Kiwi hotspots right on our doorsteps which record numbers of international tourists enjoy every year.
It's not surprising that the first photo on the 100% pure New Zealand website's transport page depicts motorhome travel, however let's take an unbiased look at some of the ways you can experience domestic travel and some of the benefits.
Going by road is certainly a favourable option. While traveling by plane is quick, it's expensive and you miss out on so much amazing scenery. Roads in New Zealand are well-maintained, signposted and often have safe places to pull over in order to enjoy the scenery and snap world-class photography.
Bus
There are an increasing number of coach companies serving the main tourist routes. However, for a weekend getaway or a short summer holiday it can be quite time consuming, inflexible and challenging to cart your bags from one bus to the next. It also leaves you stranded for transport when you arrive at your destination – especially in the best regional towns/areas. While it is a cost effective solution it's probably not the best choice for travellers looking to explore the country frequently.
Motorhome
Motorhome travel is fast becoming one of the most popular ways to explore the country. The majority of people are blessed with places to store a motorhome, the lifestyle flexibility to head away for weekends, long stints or full time and the desire to spend more time enjoying life! Have you heard enough and keen to get into motorhoming? Find out everything you need to know before you start.
Pros
The ultimate in freedom – stop where ever you want, explore and do it at your own pace
New Zealand is a country made for motorhoming
There is a huge variety of options suitable for every lifestyle and taste for adventure
Your motorhome is your accommodation - pre-booking isn't required and seasonal peak periods are not a problem
You can leave your motorhome packed up and ready to go so when the weekend is free or you have a few days up your sleeve for an adventure. Making it quick and easy to be on the road exploring
Cons
Buying a motorhome has a high initial upfront investment but over time can be a cost effective way to enjoy the country
Just you, your motorhome and the open road!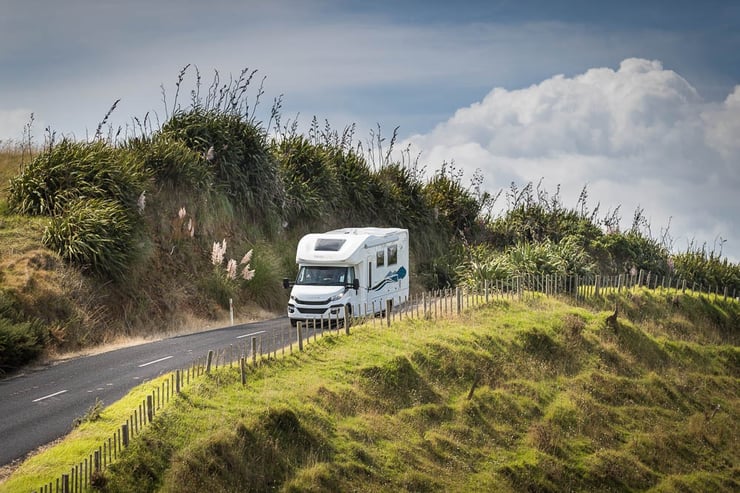 Car
Nearly everyone in New Zealand owns a car or has access to one making it an easy choice for traveling around the country.
Pros
You most likely already own a car that could be suitable for sightseeing
Its cost effective from a fuel efficiency point of view
New car navigation systems make it easy to get around
A good degree of flexibility and freedom
Cons
You'll need to pay for accommodation when you arrive at your destination
Packing the car with things you might need can be a bit crammed
You cannot sleep in a car so if a trip takes longer than expected you have to keep driving until you reach your accommodation destination rather than the flexibility to just pull over somewhere safe
Flight
Flights are quick, easy and accessible with airlines now offering more and more regional connection flights however they can be a costly option and booking well in advance is usually recommended. Flights are an option, but is also going to require a combination of transport options as you'll need to get around once you arrive at your destination.
Pros
Quick and easy – you'll be able to arrive in less time than it would take by road
Cons
Booking well in advance is usually the best way to secure the best and most cost effective flight
Accommodation and transport is still a requirement when you arrive
Caravan
Buying a caravan has less financial outlay at the start than a motorhome and if you have a suitable tow vehicle already it can be a "best of both worlds" solution. This gives you transport, accommodation and the freedom to explore at your leisure. Thinking caravanning is more for you? Download our free guide on caravanning for beginners here.
Pro
Works as your transport and accommodation making it a flexible option
Less initial financial outlay compared with a motorhome – low cost of total ownership
Cons
Need a suitable tow vehicle however there are increasing numbers of lightweight caravan options towable by smaller vehicles
Some roads and self-contained camping spots might not be suitable for a caravan
New Zealand is a country made for motorhoming and caravanning. That's why so many people are looking at purchasing a motorhome or caravan and using it to travel. Its easy, fun and flexible - no need to pre-book, no need to schedule or stick to dates and times just the freedom to explore at your own pace.