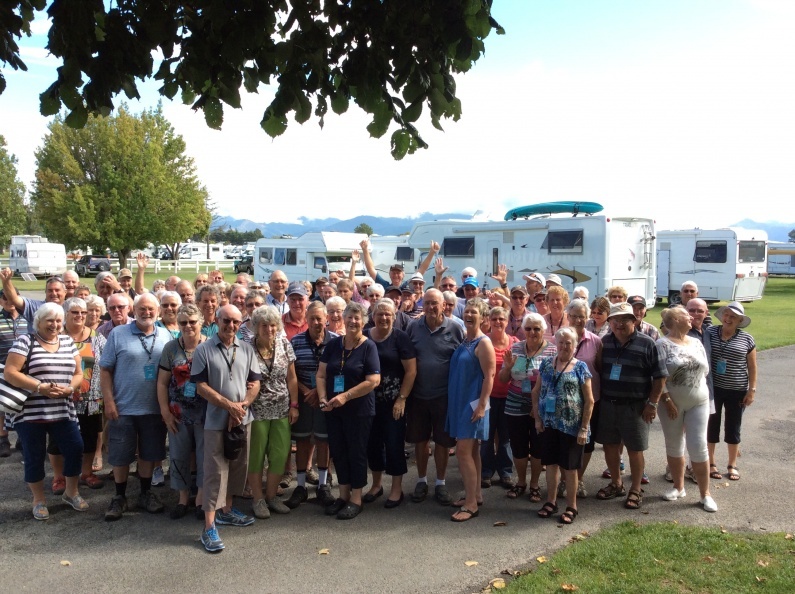 Many believe that the truly special, unique and one of a kind nature of TrailLite comes from the bespoke kiwi made nature of our product but in reality it's so much more than that. It's the heart, life and soul of our customers out there exploring NZ in all the ways we define the kiwi dream. It's the spirit of passing fellow TrailLite owners on these adventures, waving out and knowing that while you may not know one another's names you share their same sense of adventure and are joined by your mutual passion for TrailLite motorhoming.
I write this from the aeroplane heading home after a fun filled weekend at our 5th TrailLite Get Together- really a milestone event in its self. Marking 10 years of getting together, connecting those 'nameless' waves, bringing together like-minded people, sharing our joint passion and ultimately living the TrailLite commitment to sharing with you in your motorhome journey.
The 2017 TGT, held every two years, ticked Blenheim off the bucket list and was shared by 50 Motorhomes and nearly 100 people. We introduced ourselves, meet up with old friends, slowly made new ones. We laughed, tasted great wines, we danced. We watched movies, ate popcorn, enjoyed one of the best museums in the country and we shared stories.
After a weekend designed to bring people together the handshakes were replaced by hugs, the nameless waves were hopefully replaced by oh that's Tim and Barbara and their dog Lucy's or ... what our Saturday wine tour guide explained as the Blenheim way (they know everyone's name and story) and new friendships were formed.
In the words of one of our famous TrailLite owners, Smilie Henderson, in a world where technology and the internet seemingly removes our face to face experiences and our interactions it's the human spirit of our customers, their stories, our proud family values and the pride we all have in TrailLite that defines this company!
The TrailLite Get Together is one of the ways that TrailLite demonstrates its commitment to not only selling motorhomes to its customers but to being there to see them enjoying it and ultimately building relationships that last the whole journey!
Special TGT thanks to:
Waterlea Racecourse - A great POP for NZMCA when visiting the region
From all the TrailLite Get Together Team - Mandy, Ashlee, Rob and Andy - Thank you to all that helped make this weekend great!