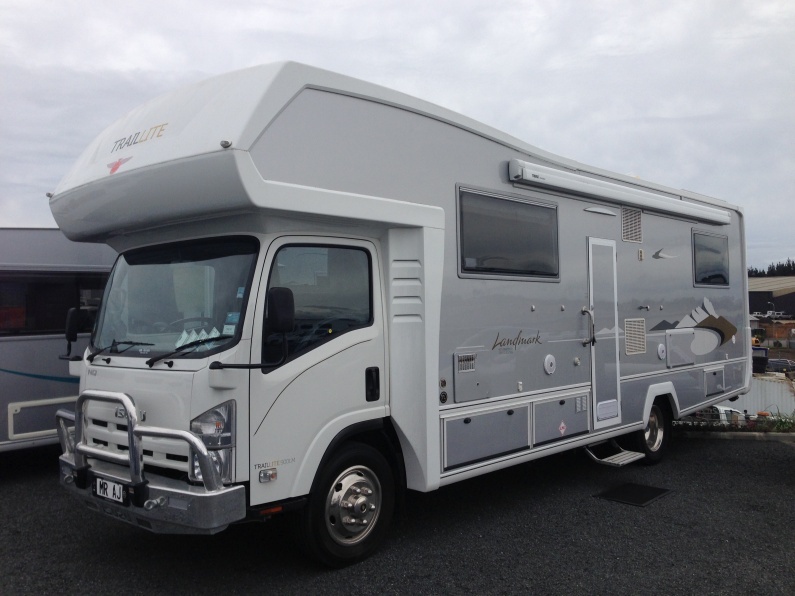 Part of what makes motorhoming in a TrailLite great is the ability to enjoy all the comforts of a 5 star hotel when out and about exploring on the road. Many of our TrailLite Family have made the lifestyle choice to become fulltime explorers and trade in the family home for one with wheels. Do you fancy inviting a new city or scenery into your morning coffee routine? We know we certainly love the idea!
Picking a motorhome and suitably perfect lifestyle is no longer seen as a compromise but a promise to live that lifestyle dream and here at TrailLite we are all about helping people make that dream a reality!
For more and more people hanging up the corporate suits, binning the daily diary and setting off on the road to freedom is becoming more and more appealing. Why keep churning away at the daily grind when this could await you every day…
Some of the features of a TrailLite that makes full time living so appealing are:
Large water and grey water capacity meaning up to 14 days off the grid- imagine just you, your motorhome and nature!
Permanent queen sized beds with Premium quality NZ made innerspring mattress- all the comforts of the perfect night's sleep with the lullaby of crashing waves… Total Bliss!
Separate bathroom, shower and toilet
Kitchen with full oven, rangehood, massive fridge and freezer- These kitchens can handle those Kiwi Roasts no problem!
Keen to explore the idea of full time living further we have the perfect motorhome on the yard ready to drive away on your next adventure today! It is a very rare occasion we get such a late model TrailLite back on the yard to handover to another new owner joining the TrailLite family let alone our most popular floor plan – the Oakura.
A 2014 Oakura 968x complete with slide out, low kms, 5 seatbelts, double glazed windows, 1800w invertor, 520amp/hr batteries and all the features that make this perfect for full-time livers or anyone else keen to enjoy the luxuries of a TrailLite motorhome. Replacement value of a motorhome of this calibre is over $315,000 but drive away in this today for only $275,000.
To start the journey check it out here