There's no substitute for experience when it comes to kitting out your caravan or motorhome. But if you're just getting started, we have got you covered with a handy list of 10 must-haves to make your next RV adventure even better.
Stay safe with a first-aid kit
It goes without saying that a first-aid kit should be at the top of your must-have list when you're motorhoming. Keep it stocked with all the usual essentials such as paracetamol, plasters, eyewash, and bandages, and remember to add any regular medication, antihistamines, or inhalers you need for your trip. Remember to keep your kit stored away from children and pets. You can find a great range of kits at St Johns.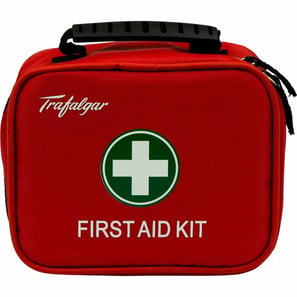 Enjoy a good brew with an AeroPress coffee maker
If first-aid kits are at the top of the must-have list, then it stands to reason that a good coffeemaker comes a close second! We're keen to support local cafes whenever possible, but we also don't want anyone to risk being off the beaten track without access to a good brew! Our suggestion – an AeroPress coffee maker. These handy, inexpensive devices are super simple to use, totally portable, and make a very decent filter coffee. The AeroPress is available from MacPac.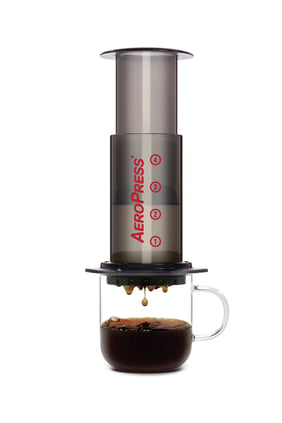 Stay in charge with solar power
Even if you don't plan on camping off-grid, a simple solar set-up means you've always got an alternative power source if you need it. Solar power set-ups range from a portable 'power bank' that you can use for powering up your phone or device, to a full kit that will power up your appliances, hot water, and heating for days at a time (depending on the wattage of the panels you choose). Solar power banks have a built-in battery to store solar charge that can be used anytime. They're ideal for taking on hikes or cycling, or for when you're out and about and might need to charge your phone. For a full 'freedom camping' set-up, you'll need solar panels, a charge controller, and a storage battery so it's a good idea to speak to the experts at the TrailLite service centre to talk through your needs.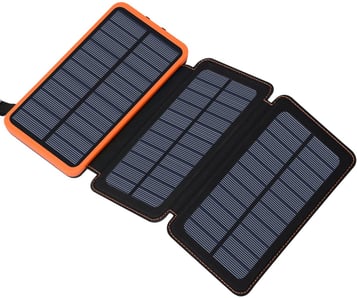 Banish the bugs with a mosquito zapper
No one likes uninvited guests when you're enjoying dinner or drinks as the sun goes down, especially the tiny, bitey kind! Mosquito zappers are a great idea for hanging inside or outside your motorhome. They're non-aromatic, quiet, and inexpensive. There's a range of different types available – from battery operated to solar powered. A must-have for mozzie-free meals and a peaceful night's sleep! Visit torpedo7.co.nz to order yours.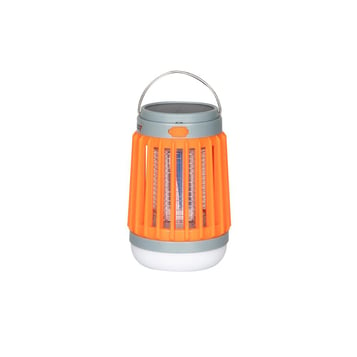 Keep everything tidy with plastic clips
Probably the cheapest accessory on our must-have list, but also one of the most versatile. Plastic clips have 101 uses around the motorhome and campsite, from keeping your bag of chips fresh, to securing a string of fairy lights on a nearby tree, keeping cords tidy, or clipping a waste bag to a kitchen door. Keep a few different sizes on hand, you'll be amazed how often you use them. Kmart has every imaginable size and shape, including handy magnetic clips.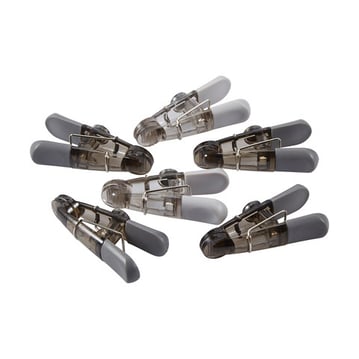 Keep your RV clean with slip-on shoes
A pair of slip-on/off shoes or sandals will make life a lot easier when you're stepping in and out of your motorhome or caravan to help keep it clean and dirt-free. They're also handy for using in showers if you're staying at a campground and using the bathroom facilities. Stirling Sports has a great range for the whole family.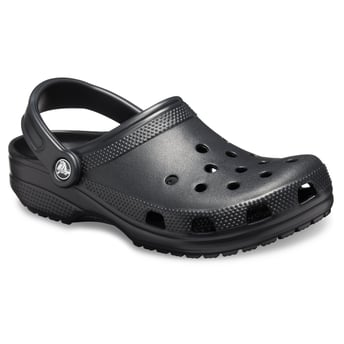 See the light with a handy headlamp
Whether you're staying in a campground or somewhere off the beaten track under the stars, a headlamp is a must-have for evening walks, cave or tunnel exploration, or those late-night bathroom visits. Because it's on your head, you can keep your hands free for other important things – like holding your hot chocolate and biscuits – and the light is always right where you need it, without being obtrusive to anyone else nearby. You'll find a good selection at Kathmandu.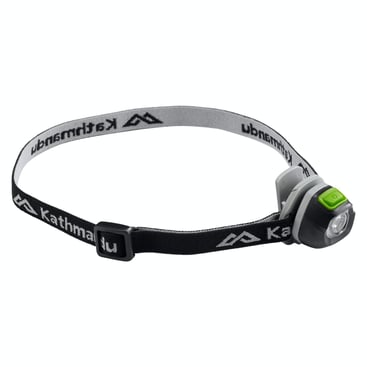 Keep your cool with a rechargeable fan
When the summer heat is beating down and there's no cooling breeze, make your own with a handy rechargeable fan. Ranging in price from just a few dollars for a basic fan to around $80 for a fancy bladeless or mini motorized unit, rechargeable fans can be plugged into your USB point (or your portable solar power bank), so when you need instant breeze, it's ready for action. Pop into your local Mitre 10 to pick one up.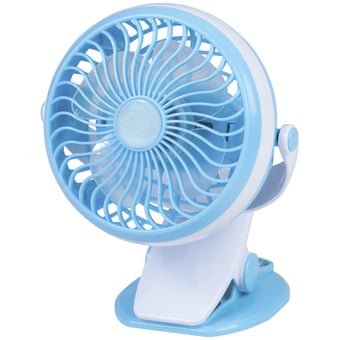 Save power with a thermal cooker
Going off grid or need to save on power? The Quarter Acre Pot is a thermal cooker, so the majority of the cooking is done without power. They're an absolute must-have for campers and motorhomers. The pot has an inner stainless-steel pot with a lid and an outer insulated thermal container. You just need to heat up your food in the inner pot, pop it into the thermal container, close the lids, and leave it to continue cooking. No more power needed! The pot is portable, which means you can prepare your meal and then let it finish cooking while you travel to your next stop.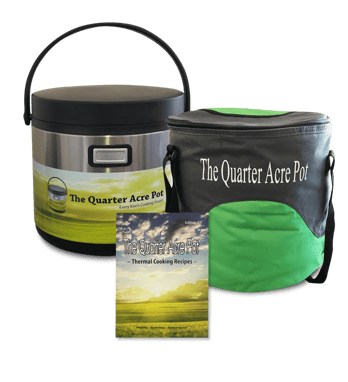 Block out the noise with a set of ear plugs
As much as we like to think that camping and motorhoming is all about relaxation, peace and quiet, sometimes… it's just not. Especially in busy campgrounds, or if you have a partner who snores! Sometimes you just need to block out a bit of noise to enjoy a good night sleep (or daytime doze). A stash of good quality earplugs tucked away in the bedside drawer can make all the difference. Check out EarJobs for a good selection.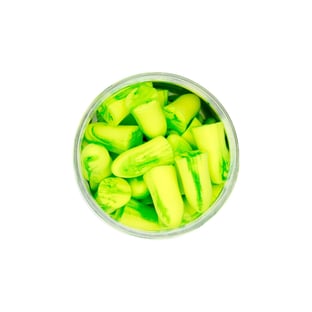 That's our list of top 10 motorhome and caravan must-haves. We'd love to know what accessories are at the top of your list – what are the 3 things you never travel without? Drop us a line and let us know.