Considering buying or changing a motorhome or caravan?
Here's a guide to selecting the right model for you.
We've come across endless people who have brought something, and, due to all sorts of circumstances, they are ready to purchase something new. About 40% of people who come through our doors have an existing motorhome/caravan or are in some way familiar with the lifestyle. Compared with 60% who are completely new and trying out motorhomes for the first time. Like anything, buying something you have yet to get firsthand experience in can be challenging, and that is why aligning yourself with the proper research tools is essential.

You can do that in many ways but remember if you have purchased something and are now keen to trade that in on something more suited to your current needs, that is ok! And quite normal in the motorhome world.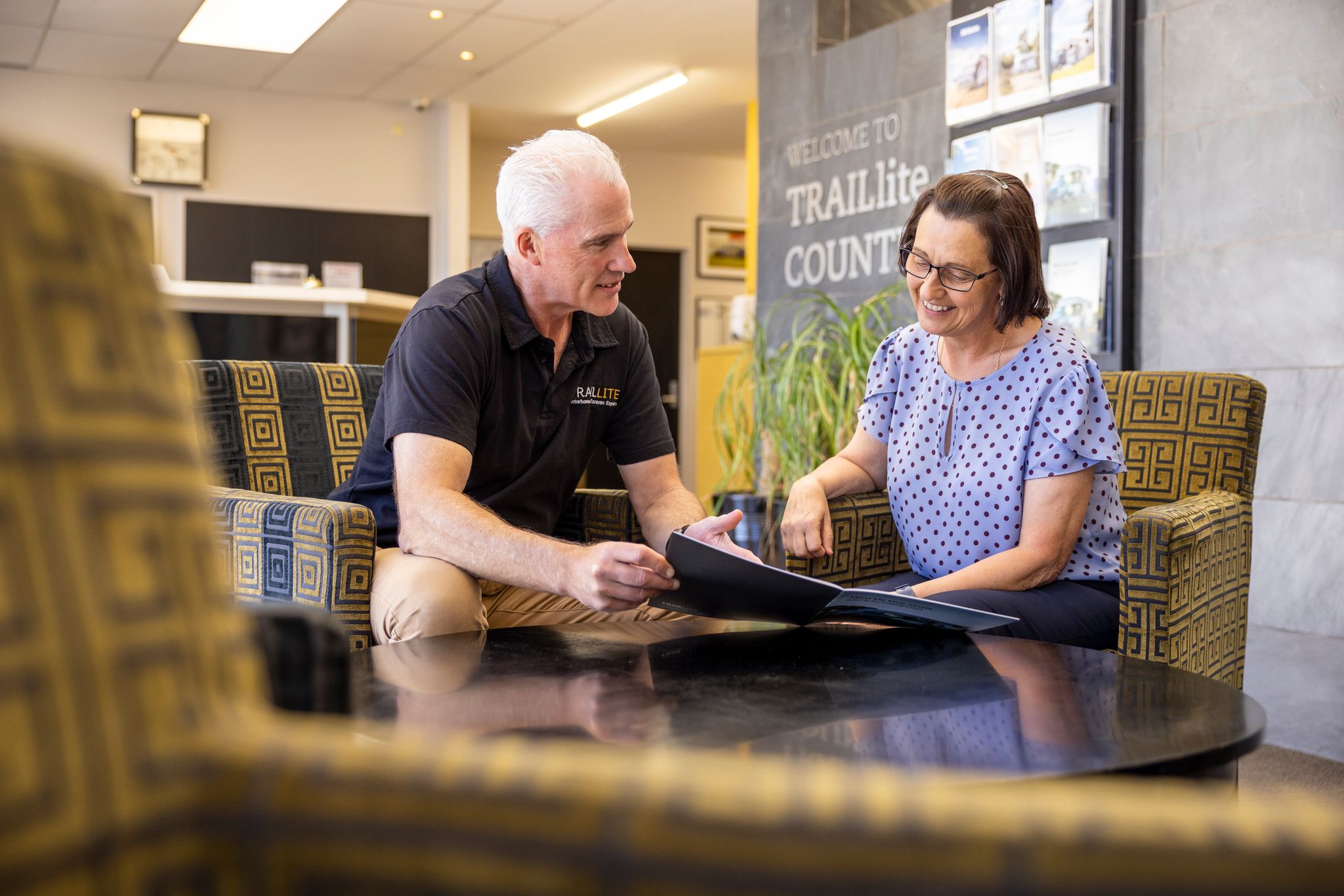 Our top tips to ensure you purchase right as a first-timer
Try before you buy - BUT remember that your traditional rental fleet will differ from your own motorhome. Try to look into brands you're interested in and check them out on Camplify It's like an Airbnb but for motorhomes and caravans. Also, speak to your dealer. They may know boutique rental companies who hire out a particular brand. Venture RV hires out the Benimar range, and they offer quite a premium service so that you can experience an authentic motorhome adventure.

Start with how you plan on using the motorhome/what you enjoy/places you want to see RATHER than the floorplans you think you might like. This ensures that you focus on the end game of the experience rather than what you think will be the right floor plan.

Think of this analogy. If you're just focused on the floorplan, (e.g. I want an island bed, a big u-shaped lounge or two singles to take the grandkids - the one time a year they MAY come with you), it's like saying, "I want to stay in a 5-star hotel in a city"…. What city? What do you like about a city? Do you want to experience the food? The nightlife? Start with the experience you want to enjoy, why you want to go motorhoming in the first place, and how (the motorhome/ hotel) can come second.

Take a friend's advice with a grain of salt. This sounds controversial, and indeed, do seek guidance from friends about their experience with companies, warranty, after-sales service, and general feedback on the different places you can buy from. The number of people we hear say, "Our motorhome is the best", makes me wonder if taking advice from people about what to choose is the right choice.

If you come across people saying this, instead of getting them to "convince" you by justifying why they brought it, ask them how they use it. What hobbies do they enjoy on the road? What places do they visit? Why does the model they love so perfectly align with their on-road lifestyle?

Interview your sales consultant. At TrailLite, we offer a needs assessment consultation which will help you understand what product will align with the hobbies and goals you have for your travel personality. This is undoubtedly an excellent resource for anyone new to the lifestyle. When you go into these consultations or conversations with a salesperson, ask why they recommend one model over another specifically for your intended purpose. Approaching your "on-yard" research like this will help you get accurate guidance and feedback about specific models over others.

Don't be put off if you buy something and decide in the future that you want to change. This is a normal process. While motorhomes are a considerable expense, if you buy on the right side of the cost of ownership, you can do so without TOO much impact on your total motorhome budget.
Find out more about the cost of ownership by downloading our buying guide.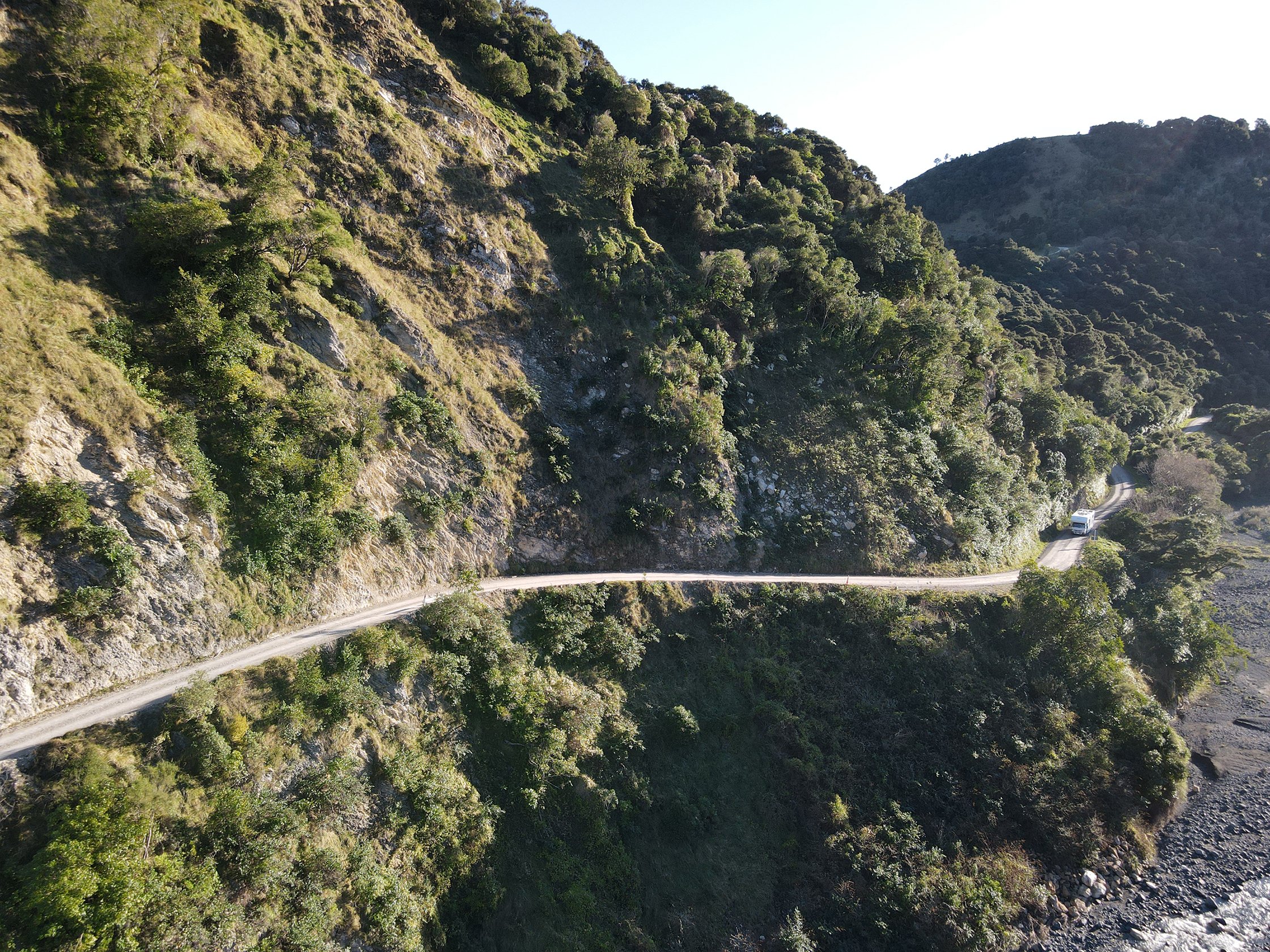 Changing your motorhome or caravan
Some common reasons people change motorhomes or caravans
Age – if you start motor homing in your 40s, what you'll enjoy might be quite different to something suitable in your 80s. We often find our Coromandel floorplan with a bed over the cab and a unique large-shaped lounge super popular for our younger demographics. Still, as knees and backs start to ache, an island bed model becomes more suitable.

Driving confidence – Something larger with a big slide-out and plenty of space is excellent however will likely need to be on a class 2 license. While getting your class 2 license is pretty straightforward and shouldn't be feared, you need to take a medical >> find out more about the medical requirements here. Many people explain wanting something smaller and nimbler to drive as their driving confidence changes.

Bedding configuration - Family dynamics change which can influence floorplan suitability.

Hobbies change – You may have purchased to tow a boat or have something with plenty of storage that you find you don't need or use anymore.

Moving from or to full-time – We see this a lot where people have specified their RV for full-time living but have moved into a more permanent abode and are spending less time on the road hence the need to change to something more suitable to a "holiday" lifestyle.
The list of possible reasons for changing is endless and happens often. The great thing is that when you go into your research or looking to purchase phase, you'll naturally know more than you did the first time around. But you should still take advantage of the necessary research steps and, most importantly, ensure you know your primary reason for changing. An expensive mistake is when you chop and change floorplans in search of the "perfect" solution. With any purchase, there is likely to be compromise and negotiation on what you think is right vs the reality of what suits you. Here are some easy-to-follow steps to ensure your upgrade/change is a success.
Get clear on your reasons for changing. Here are some questions to ask yourself:

• What is the "pain point" you want to solve by changing?

• How much are you willing to spend to "solve" that pain?

• What has the impact of that "pain" been on your enjoyment of travelling?

• And most importantly, what do you hope to achieve that you can't do with your existing model?

Get a valuation for your existing vehicle and assemble options for selling it (Trade, sell yourself, or use TrailLite Groups sale on behalf service).

Do initial research on TradeMe to discover what is currently available and the prices in today's market.

Suppose you are thinking about moving to a new build with TrailLite Built. Consider timelines and when you can sell your existing vehicle to maximise returns (maybe during winter when less is on the market OR coming into summer). Also, ask yourself if you are prepared to be without a motorhome or caravan for a little bit.

We have seen people promote their vehicles on TradeMe with "handover" dates in the future after specific pre-planned trips or closer to the pick-up of a new motorhome or caravan. It's a great way to secure a sale and reduce the risk of being stuck with two vehicles.

• To help reduce that risk TrailLite Group often suggest a sale on behalf that turns into a trade on the day you pick up your new motorhome – this reduces the risk and increases your chances of minimising your changeover cost.

Always think about changeover cost rather than cost then vs now. You'll find prices have likely changed since you purchased (depending on how old your existing vehicle is), which means that comparing prices then with now is counterproductive. Thanks, 7% plus inflation! Speak to a TrailLite Group representative about what a change in price might be.
As mentioned above, for those looking to upgrade/downgrade/ change, it is crucial to get a valuation to understand the potential costs of doing so and what your changeover might be. TrailLite Group offers a valuation service for those looking to purchase one of their brands and has some great ways to maximise the return you'll get when selling your existing model. Click here to complete a valuation request.

If you want to change, know that it is common and that changing "travel personalities" is expected. What you loved doing while traveling in your 30's is different to your 40's, 50's and 60's. It's a likely transition that your motorhome or caravan desires will change and evolve too!