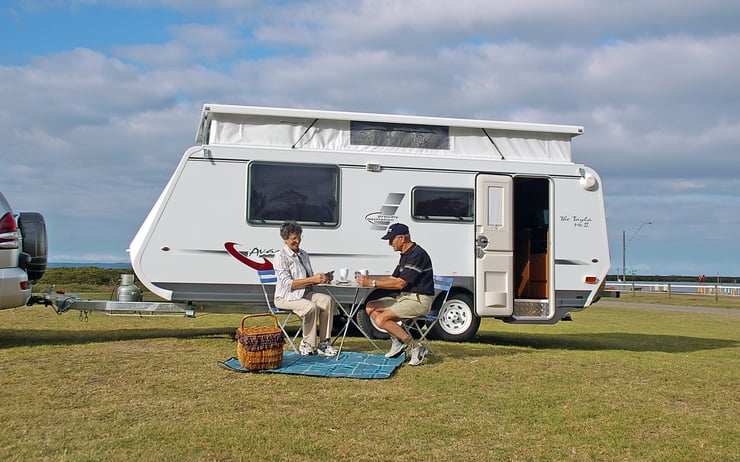 Deciding you want a new adventure filled lifestyle is the easy part. Figuring out how and what caravan fits into that can be a little more difficult. Especially without all the information - that's why if you read on you'll figure out all the details about caravanning for beginners and some basic tips and tricks to get you on the way with your research journey.
Where do I start?
There is some key considerations important to the very start of your caravan journey. While it may seem obvious it's important for you to consider whether its a caravan or motorhome that suits your needs. Lots of people start browsing dealerships, attending industry shows and searching Trade Me without a clear picture in their head about what's more suitable to their vision. Eventually they walk away confused and armed with conflicting information. Keep the vision/dream in mind and work back from there!
There are more details about the benefits of either a motorhome or caravan in our free beginners guide to caravanning.
Caravans are great for:
Permanent sites at holiday hotspots
Living full-time on permanent sites. Think granny flats, accommodation while you build or overflow accommodation at your section while you consider building a more permanent batch.
Upgrading from tenting family holidays
A great family holiday option
Motorhomes are great for:
Heaps of freedom and self-contained camping ability
Lots of room, flexible & spacious options
Easy to maneuver and get around - no need to tow
Easy to drive
Usually people have a preference for motorhomes or caravans when they start however if you're not sure - think specifically about what you want to achieve with your purchase. What's the most suitable option for your budget, need and timeline?
What's so great about the caravan lifestyle?
Caravanning is the perfect family holiday and the initial outlay is significantly less than a motorhome. You can get great value both upfront from a cost point of view and during the life of your caravan from an enjoyment point of view. Some of the best New Zealand childhoods are depicted through stories of summer camping perched up at a beachside hotspot.
It's easy, gets people outdoors but with the luxury and comfort a permanent 'structure' offers - no more tenting in the rain but the ability to enjoy a caravan experience all year round.
What's better than picking one of New Zealand's hundreds of internationally renowned holiday destinations and heading off for a week or two in the comforts of your own caravan!
Caravanning with kids
The popularity of family caravanning means there are many family friendly floor plans in a range of price brackets. Some of which give you the flexibility to enjoy separate living spaces. The new caravans are robust and most have great quality options designed for the long-haul.
The great thing about caravanning is that you really can head away with your kids at any age. You don't need to worry about fitting car seats into a motorhome but rather can just hitch on the caravan and go with the comforts of your normal car. Nowadays most with video screens to keep them entertained on the road, key safety features and more than likely with the kids seats already secured and in place.
Some important questions to ask yourself:
Where is it best for the kids to sleep and the adults?
Do you need to be able to put the kids down to sleep early and have space to enjoy a relaxed evening wine while the kids are in bed?
How are you looking to use the caravan? Permanent site or travelling to different locations whenever you get the chance?
One thing is for sure, if you are keen to spend more time with your family enjoying some of New Zealand's amazing scenery than there will be a caravan to suit your budget and need.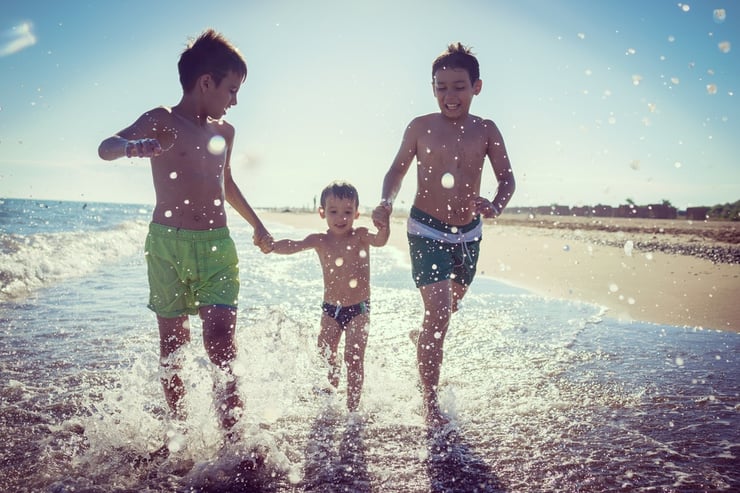 What about caravanning without kids?
There are so many different ways to use a caravan. Suitable for a range of unique circumstances including living full time, temporary living, overflow accommodation for the Christmas holidays at the family bach or as a lifestyle option heading away for weekends and extended holidays.
As mentioned above caravans are a great value option and could be suitable for whatever your unique situation might be. They are cost effective, easy to own and currently have a strong resale demand.
Some important questions to ask yourself:
How do you intend on using your caravan?
Is caravan length an important priority for storage?
What is your budget?
What about a tow vehicle
There will be caravans that you'll need a bigger tow vehicle to tow however there are also some great lightweight easy to tow, easy to park options. Not having a big rig isn't a good reason to completely rule out caravanning as a desirable option. Some people like the idea of their existing car being used for their getaways and not needing to maintain another 'motor'. Making finding something their existing vehicle can tow an important non-negotiable.
We'll get you clear through your journey on how to tow a caravan and what sort of vehicle is required to tow each caravan. A free tow assessment is offered by our TrailLite product consultants to help connect you with the perfect caravan for your existing car if that's a priority.
Do your research on towing as you get further down the journey to caravan ownership, including reading our tips from Rob Deed Product Consultant on towing a caravan.
What's important to remember in the purchase process
There is some key things to keep in mind as you explore suitable product options that go above and beyond the question is this floorplan right for me?
To maximise your enjoyment of the caravan and your time on the road you need to be sure that the company offers a few basic after sales steps:
A full handover of use - for beginners there is nothing worse than getting the keys to your caravan and not even knowing where to find the radio, solar panel, batteries or how to even flush the loo!

Even for experienced caravanners this is important as every single brand is going to be different and have different products inside.

Access to parts and servicing. Does the company your considering purchasing from have a service centre, stock simple parts for your caravan and were they in business five years ago?

You would be surprised by how many people come through the doors at TrailLite trying to access parts for caravans they brought from companies that are now out of business or who can no longer access parts for them
Caravans are an easy option for anyone new to the on road lifestyle.