We pride ourselves on being the knowledgeable experts in all things motorhome and caravan. Part of that expertise has come from over 60 years connecting our customers with their dream lifestyles. We believe its important to resource our potential customers with information ensuring they make a wise decision every time.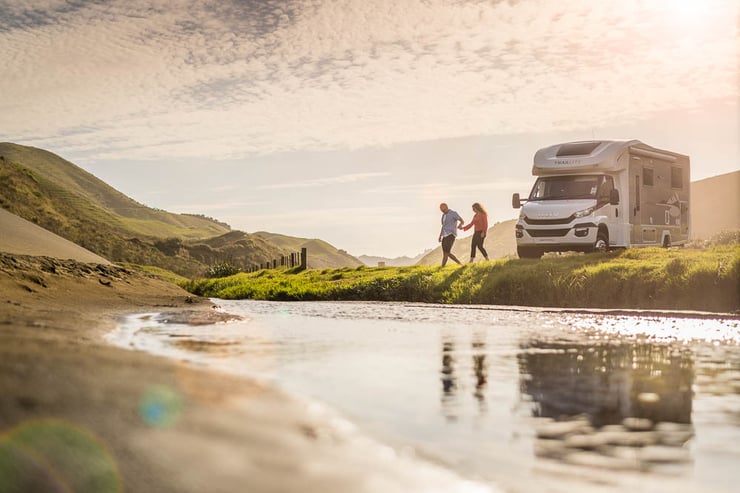 We've learnt a lot since 1954 when caravans were taking off as the perfect kiwi lifestyle so why not share what we've learnt? Empower people to make the right decision for their needs and help them achieve their dream lifestyle.
If you've decided that purchasing a motorhome or caravan is right for you and you're ready to take the plunge into buying and visiting yards then consider this why TrailLite?
Yes we're a family business, with strong values for excellence, quality customer service and craftsmanship but what makes us unique? Why have thousands of customers turned to us over other companies for the last 60 years?
Here's the facts
Our manufacturing and service team understand that our reputation and promise to make lifestyle dreams a reality means excellence must be a standard in everything we do
We have an attention to detail that defines us
We offer a comprehensive handover and after sales program - for us we believe that the journey only officially starts at pick up
We offer some of the best warranties in the business, giving you total and ongoing confidence

The important thing about warranty is having someone/somewhere to go that you can trust to put it right

We are proudly New Zealand owned and operated
We have made a signficant investment in an onsite Service Centre - one of the biggest of its kind in the country
We are a North and South Island business meaning we over the same level of service all around the country
We have a comprehensive range meaning you can match our premium and luxury service with a product that suits your budget
We offer free non-obligation needs assessments to all potential motorhome or caravan purchasers - we're here to help you get clear on what's right for you not what's good for us!
We like connecting you with other likeminded owners and can do that as part of both the purchasing journey and for when you're on the road socialising
We have a library brimming with testimonials from happy customers
What do our customer say?
"Typical of TrailLite... nothing is too much trouble" - Owen and Judy Johnston (July, 2017)
"Consistent service and backup for our leisure vehicles. Responsive and friendly staff a pleasure to deal with." - Alan and Annetta Hudson (July, 2017)
"Level of customer service from sales staff in both Auckland and Christchurch, as well as handover and Service Centre in Auckland. Have owned two other motorhomes in the past 5 years and we were overwhelmes by every part of the TrailLite buying process and TrailLite ownership. Keep up the good work."- Warren and Toni Hocking (July, 2017)
Any questions or support you're looking for; TrailLite Motorhomes and Caravans has the resource to guide you, help get you clear and ensure you don't make an expensive mistake.
Our one goal is to create dream lifestyles and the more of those we can create the more successful we are - it's as simple as that. Your dream is our priority.