It's the question on everyone's lips at the moment- well if I buy it where will I store it? Or you might have already purchased and been looking into your options for storing your new purchase safely.

With the move into smaller housing/apartment living or retirement villages where storage solutions aren't always readily available places to store your caravan are a little more challenging.
Shed

Of course, the ultimate storage solution with a motorhome or caravan is to have it in a shed, but that option is not always possible for everyone. Storing your caravan in a shed means it's protected from the elements and the exterior shine can be maintained year-round. You'll still need to maintain it and clean it, but in general, anything that is stored inside and undercover is going to be under less pressure from the elements.

To help with maintaining the exterior of your motorhome regardless of where you store it, consider applying SealX. Which can be completed by the TrailLite Service Centre.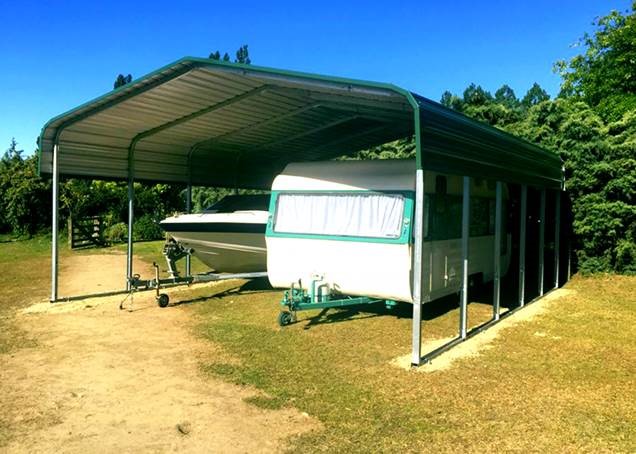 Carport
So, working down from a shed, the next possible storage solution would be a carport or portal. If it is a "temporary" portal, and only pinned to the ground, you may not even require a building consent.

The main advantage of these is it keeps the UV rays off the caravan, as well as the rain.

The big thing with the first two options though is you really need the space on your property to build one of these. And they can add significant cost to the "lifestyle".
Caravan cover
If a shed or portal is not possible, then the next option would be to go for a caravan cover. When you get a cover, make sure it has enough tie-down points to ensure the cover is lashed down snug. Otherwise, wind can get under and cause it to billow, which can cause damage to the cover or fittings on the caravan.

The most challenging part of using a cover is getting it over the caravan. A great tip is to have a couple of long sturdy poles, with a tennis ball attached to the end. You have a person each side of the caravan, and walk the cover over the caravan, with the poles giving you clearance, and the tennis balls prevent the poles sticking through the cover. Once in place, lash it down tightly.
Check out Camec for options for caravan covers.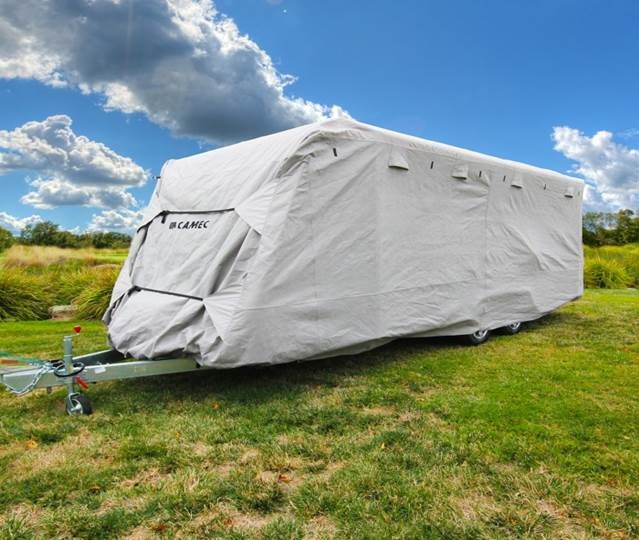 Commercial storage
If you just don't have the room on your property to store the caravan, another option is to put it in a commercial storage facility. Some are out in the open, while others are in massive commercial storage sheds, but obviously, storage fees will vary according to the type of yard and the location.

A simple google search brings up heaps of options for storing all over New Zealand.
Here are just a few I found:
National Storage - this company has 13 storage facilities all throughout NZ
Regular storage can be a little pricey - up to $55 p/w for storage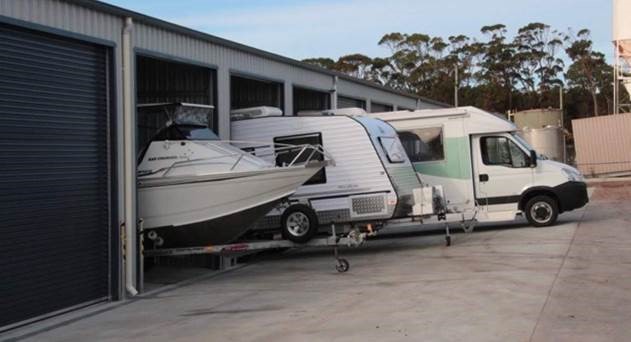 Caravan Movers
If you are storing it by your home, but access is a bit tight, caravan movers can assist you in moving it into far more confined spaces than what you could probably do with the tow vehicle.

You can get fitted caravan movers or an independent unit that fits on the drawbar, allowing you to "drive "the caravan around the yard, and pivot in its own length, all done at a comfortable walking pace.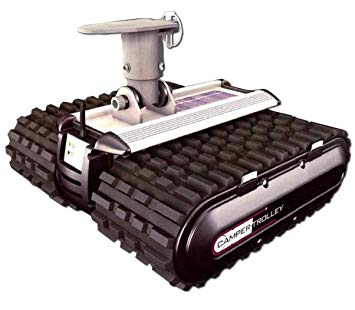 What about storing it on location
Pick a location you love; Raglan, Orewa, Twizel. Find a local campground and permanently site the caravan there. It's a quarter of the price of a holiday home but still with all the appeal. You just rock up when it's holiday time, and you have your own little piece of paradise. For the rest of the year, your caravan stays safe, locked up and waiting for you to arrive.

Or the best option of all, sell up and hit the road, and use the whole county to "store" the caravan…………….perfect!
Convinced now you can find somewhere to store it? Check out more caravan information here