5 reasons the Benimar is the best value motorhome in NZ
I have been lucky enough to enjoy a fair few adventures in the Benimar motorhome range since I started working here. From South Island solo adventures to surfing the New Plymouth Surf Coast Highway. From fishing in Twizel to Ferry crossing on the Cook Strait. And after all that, it's safe to say I wouldn't say no to more...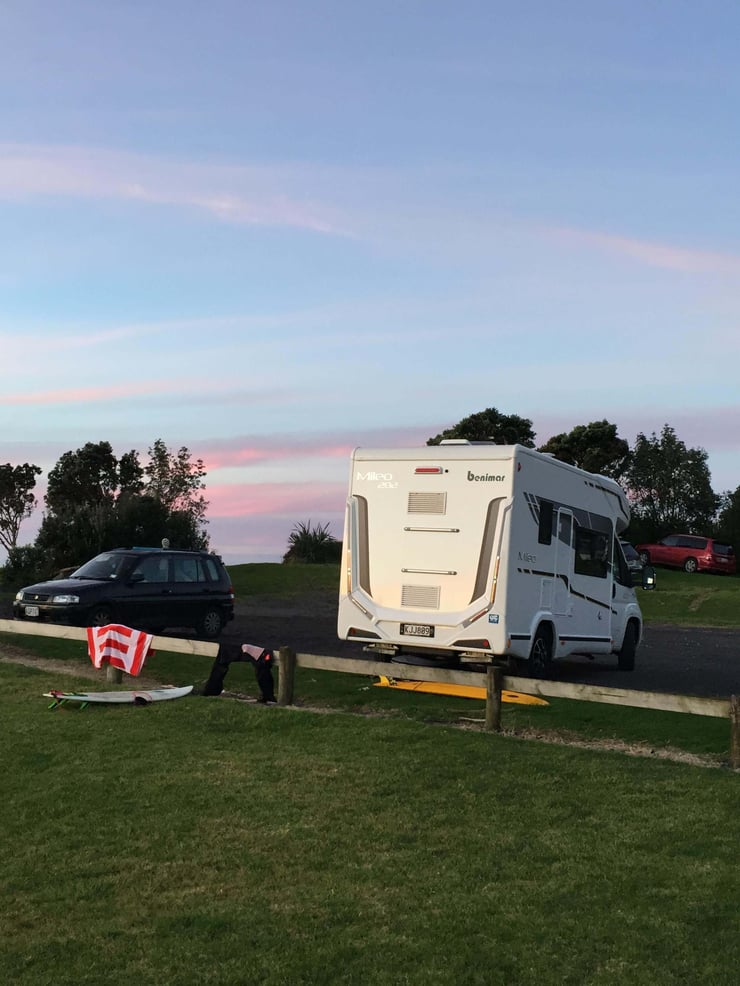 Finding a motorhome that is perfect for your taste of adventure is challenging and with the ever-increasing brands available in New Zealand it won't be long before TradeMe for motorhomes and caravans looks more like the automotive sections where over 10,000 cars grace the pages. Scrolling through all of that to find a car or a motorhome seems a bit like hard work. Ain't nobody got time for that ... plus, it's not really a wise way to spend $150k.

The biggest thing about deciding on a purchase, whether it be a car, a handbag, or a motorhome, is the old needs/wants vs budget. Weighing up the two can be a challenge when it comes to motorhomes, especially when the two are miles apart. If you want superior quality, brand new, rear wheel drive, with all the bells and whistles for $100,000, your needs/wants vs budget spectrum could be a bit off - much like wanting a Louis Vuitton handbag for $500.

That's why we're confident to say we've got the best products with the best needs/wants to budget ratio in every price bracket. Exploring our fantastic country in the Benimar range helped me understand why Benimars are part of our TrailLite range. I know Pete, Adam and Shaun (TrailLites owners and managers) don't take introducing a new product to the line quickly, and are careful to scrutinise whether the product fits with our TrailLite ethos, values and most importantly, the way kiwis use motorhomes.

All the information about these great motorhomes can be found in the Benimar Motorhome Brochure:
So, what did I discover during my trips away in the Benimar motorhomes? And, what is some of the features that make these the best value motorhomes in the country?

Best value

The Benimar range is in the $133,000-$162,000 price bracket, meaning they're in the lower price bracket when it comes to the budget for a new motorhome in New Zealand. In this price bracket, what you have to look out for is what specs and features are included as standard. With the Benimar range, all the best needs are catered for:


At least 120L of fresh water
At least 100L of grey water
Battery capacity
Solar panel
Decent size fridge
Swivel seats
Reversing camera
Suitable cooking facility - oven/grill/ hob
Good storage
Trying to find a balance between price and quality/features can be challenging, but here you have almost everything in one tidy package - the only thing I would add is an awning and a surfboard rack... but that's personal preference hence why TrailLite leave it up to you to decide.
The door on the correct.. or passenger side
Many of the products imported from overseas are built for driving on the right-hand side. This means their habitation door is on the drivers side, or what I call the wrong side - correct for safe entry and exit in their home country, but not when they arrive on NZ roads.

Having a door on the passenger side may seem like a minor requirement to some, but safety is paramount when it comes to spending as much time on the roads as our motorhomers do. The owners may get used to being careful exiting the habitation door when parked on the side of the road. However, grandchildren or visitors can be at risk, especially when children are travelling in the back without another adult.

There are plenty of times along the journey that you might pull over to use the loo, boil the jug or grab another sweater. While it's easy enough to climb through the cab, sometimes the preference is to get out and use the habitation door — something, that becomes a lot riskier and challenging when you've pulled over on a busy road.
Choice of chassis
Most of the motorhomes on New Zealand roads are based on the Fiat Ducato, as is the Mileo. However, the Benimar range offers the Tessoro on the Ford Transit meaning you can pick your preferred chassis and driving experience.

The Fiat:
Comfort-matic meaning it changes gear automatically like a manual

150 HP or 130 HP
The Ford Transit:
I have done a fair few kms in the Benimar Mileo Fiat Ducato and the occasional drive in the Benimar Tessoro Ford Transit. Both are easy to drive but it will come down to personal preference. The great thing about the range in comparison to others is that it offers that flexibility of choice.

Do take both options for a spin and see which you favour!
Construction
The body shell of the range is not only robust and low weight and contemporary styles but highly resistant to water ingress hence the 5-year water ingress warranty. Benimar motorhomes offer almost complete elimination of wood in the bodywork structure and the use of damp-proof materials, which are incredibly effective at insulating. That is how they've achieved the grade III insulation rating for heating and thermal insulation.
Even in the middle of winter after an icy swim, I was toasty warm inside. They also have:
25mm XPS insulation on sidewalls
The joints are constructed with a high-density XPS material, aluminium and expanded PVC profiles. All the joints and walls are damp-free and highly insulated. The walls are made from a high impact polymer coating meaning a more impact resistant body-shell.


53mm XPS insulation on floor and roof
Your motorhome floor is built using expanded PVC profiles as well as high-density XPS materials with a high impact polymer coating. In non-motorhome lingo what does all of that even mean? It means protection, water resilience, peace of mind, and insulation topped with a high impact, scratch-resistant flooring.

NOTE - XPS stands for extruded polystyrene insulation. Its usually deemed to be stronger than other insulation techniques and is considered to provide long-term strength and durability.
Space and floorplans
For a great value range, they offer some contemporary and functional floorplans. Every brand on the market has single beds and island bed models, but it's the breadth of options in the Benimar line up that gets me enthusiastic. You can start to compare different layouts and know that the spec and construction method is already ticked off. With drop-down beds all the rage and large lounges, the 202 or 481 is a small but super spacious option.

I've been away in a few different configurations, and that's what's so great about having that access to choice... there is something for everyone at every stage in their life:
Drop-down beds allow for large lounges and shorter lengths (think 202, 481)
Permanent beds mean less living space and more sleeping space (think 294, 263, 463)
Beds over the cab offer additional sleeping (think 346, 323)
Then there are loads of other unique options to fill in the gaps (think 243, 413)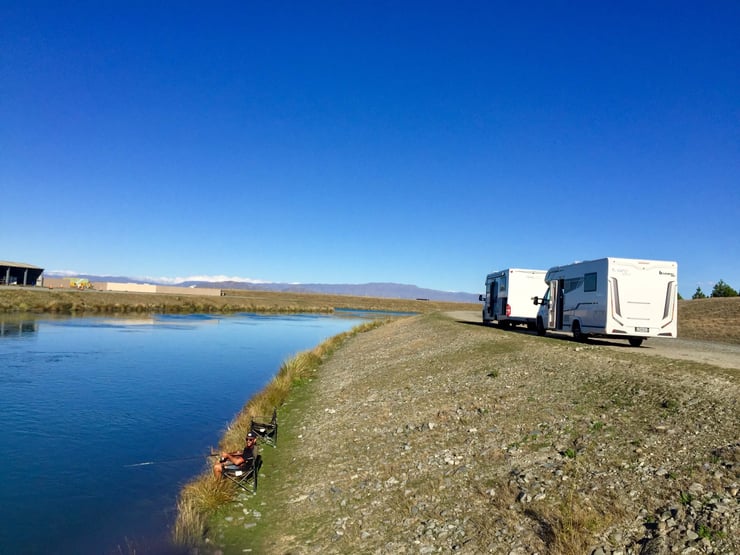 For more information about the best layouts check out this blog on the top 10 motorhome layouts

Oh, and a bonus... the lounge and seating are super comfortable meaning it's easy to kick back and lounge with a book, glass of wine or whatever you enjoy.

You'll notice that none of these relates directly to the look and appearance of the motorhome, the colour scheme the kitchen doors colour or the fittings and interior design. That's because these things while are important don't make a difference when it comes to usability and thus your enjoyment of your motorhome experience. So many people do unfortunately buy on looks, but it won't be looks that get you through a cold winter or allows you to spend a few days self-contained camping
These are just a few key specifications, but there is lots more if you want to find out more download the Benimar product brochure.

These are just a few of the great things I discovered about the product in my recent trip away, and it made me super enthusiastic about the product and what it can offer for Kiwis looking to create their dream lifestyle in a motorhome!