The drive from Lake Tekapo to Wanaka again takes you through even more gorgeous scenery including Linds Pass. It's an easy trail for motorhomes and caravans and a great road trip.
As you leave Lake Tekapo you start to get into some areas where self-contained freedom camping is more supported like Lake Pukaki and Twizel. While we didn't have time to stop along the way both of these locations are worthy of a few nights.
Lake Pukaki is equally as picturesque as Lake Tekapo and there is a number of great self-contained camping spots accessible on and around the lake.
Another 10kms further south is the salmon town of Twizel. The NZMCA POP is alongside one of the canals and close to the salmon farm offering a great spot to try your luck catching the elusive salmon for dinner.... or if you're not so lucky you'll be in close proximity to the farm to purchase your dinner instead.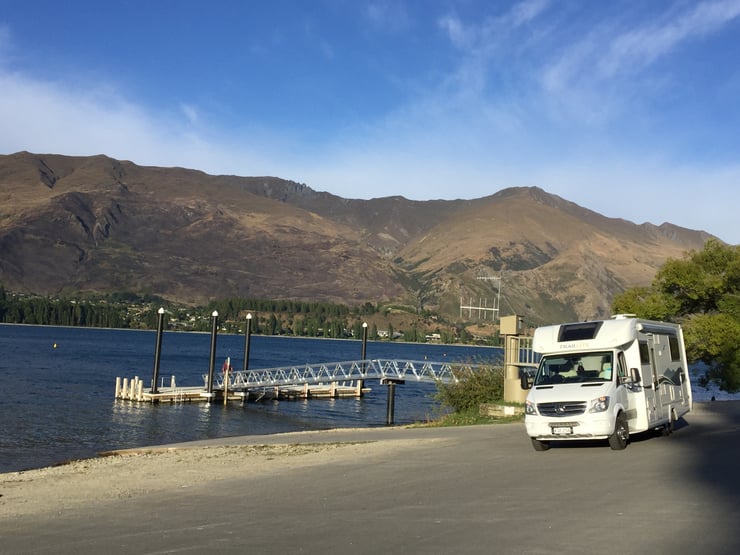 Linds pass is another beautiful part of the road trip where if you're feeling fit enough you can stop and walk straight up to the summit, which hundreds of other tourists are doing in the name of the perfect kiwi pic.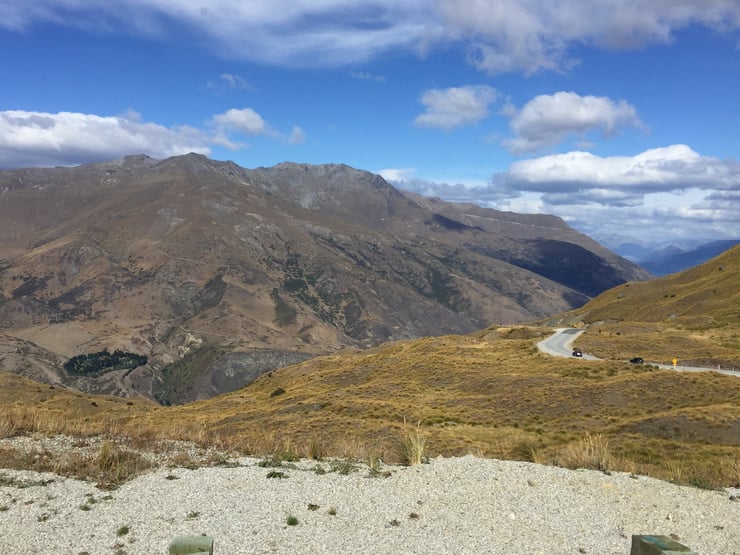 I think a lot of people forget Wanaka for Queestown in lists about places to visit in New Zealand however it really has grown to a worthy tourist mecca. The small town is built around the lake with plenty of parking for motorhomes and caravans. It was absolutely heaving while we were there. A result of the Challenge Wanaka event being hosted in the town; a 3.8km swim, 180km bike and 42.2km run .... no thank you.
Places to stay
There are lots of holiday parks and low cost "driveways" to accomodate you and your motorhome or caravan while you're visting the Wanaka region. There are also some great self-contained freedom camping spots along the way towards Queenstown. Which would be worth a look especially around Cadrona. Which you cant go passed without a stop in at the famous cadrona pub. Check out the campermate app to understand where might be best for you.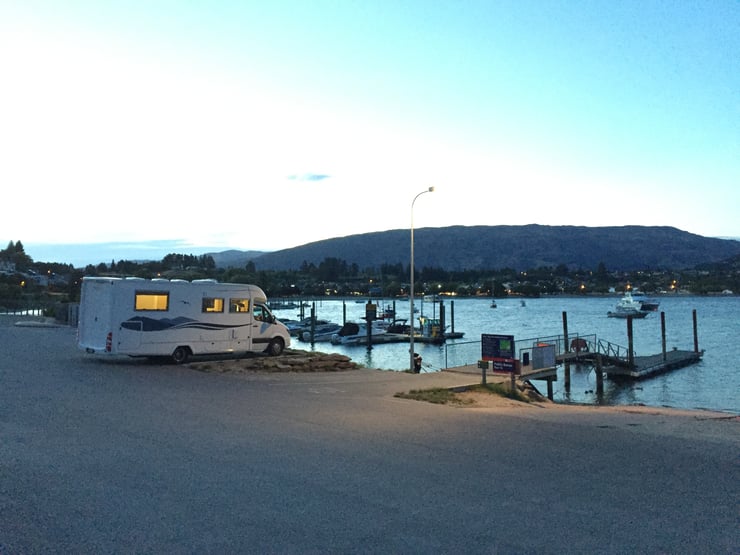 Things to do
Enjoy one of the many restaurants or vineyards for a treat otherwise enjoy an early morning walk around the lake. Fun fact: the lake temperature only changes 2 degrees between winter and summer.... meaning in short its cold and swimming is more than likely reserved for the brave!