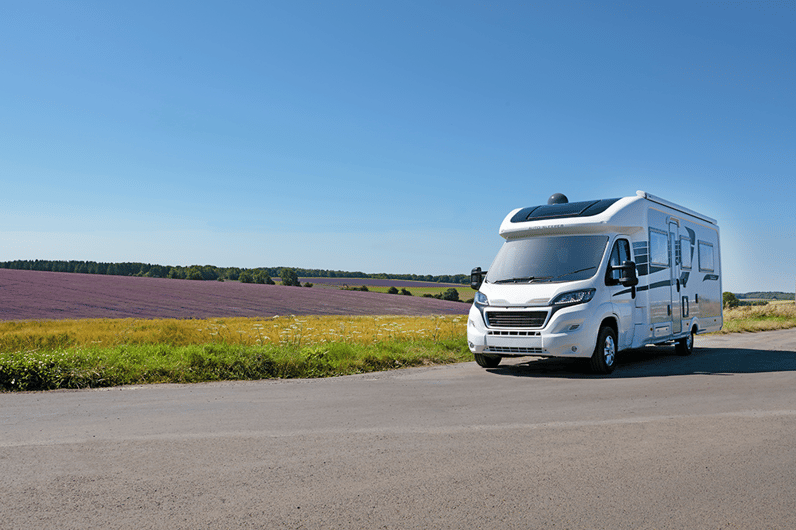 So you're starting to explore motorhoming in New Zealand? And want a new motorhome that's top quality but doesn't cost the earth? Well you've come to the right place. Read on to find out why an Auto-Sleeper motorhome might be just what you are looking for...
The Auto-Sleeper motorhome is a niche product out of the UK imported and backed by TrailLite. When we were looking to increase our options and available range for our customers we researched carefully through European/UK brands to really find something that suited our company values, moto and that we could be proud to sell. After extensive searching, trips to the UK and negotiations we became the exclusive New Zealand dealer for the Auto-Sleeper range.
So let's shine a spotlight on the product – why is it a good option? And is it suitable for you? With so many products on the market and so many imported from Europe/UK it's not just about specification but about asking "is this going to suit my lifestyle?"
Already know the Auto-Sleeper sounds perfect for you then download the pricing and specification brochure!
Why an Auto-Sleeper motorhome is a great option for you
1. Quality construction
Your Auto-Sleeper will be one of only a select few on the New Zealand roads – they are not mass manufactrered and they are not mass imported. What this means is that time, effort and thought is put into their construction and quality is at the forefront of their minds during the build process. Match this with TrailLites commitment to quality, experience as the largest New Zealand motorhome manufacturer and our $2.5million commitment to after sales service and you have a match made in quality heaven.
Open the cupboard doors, touch the cabinetry and you can really tell it's well made and has been built to last. Even the experts agree with Auto-Sleeper having recently taken out the motorhome design awards in the UK for 2017.
2. Rear wheel or front wheel drive
Looking at other motorhome brands and trying to decide between the option of having a rear or front wheel drive? With Auto-Sleeper you don't need to, as both options are available in nearly all of the floor plans. What this means is that you can consider what works best for you with your unique needs. Focus on floor plan, suitable bed/kitchen location and motorhome length. Most importantly fall in love with the right motorhome for you knowing you won't be disappointed when you find out its 'vehicle' chassis isn't suitable for your lifestyle and how you plan on using it.
Find yourself asking what's the difference? And what option would suit me? Then check out our fact sheet on your whether the product will suit your lifestyle.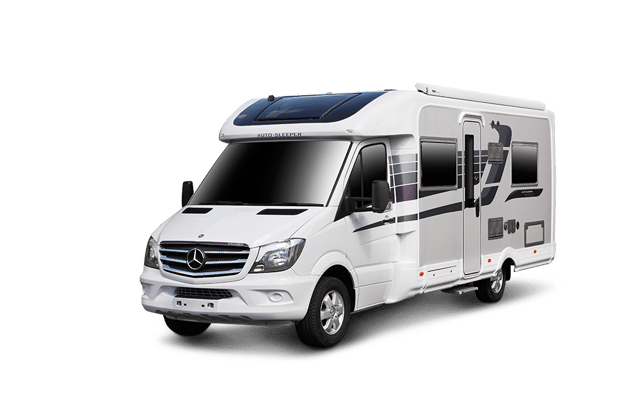 3. Classic English styling
There is something about the quintessential, royal feel of English interiors that Auto-Sleeper replicate in their motorhome interior design. Authentic English style is defined as timeless and livable, grand but friendly.
Finding an appreciation for its unique and bold but somewhat understated design for the classic jandal loving Kiwi may at first appear confronting but dig deeper into the connection with its UK and commonwealth roots and you can really see the English inspiration. The dark wood with light trimming and fabrics available with bright duck egg blue or pastel purple trimming creates impact without being glitzy and showy. Fill it with some Kiwiana cushions and your own personal items and you can really create a home away from home.
There is multiple interior colour schemes to choose from so you're inundated with the flexibility of choice.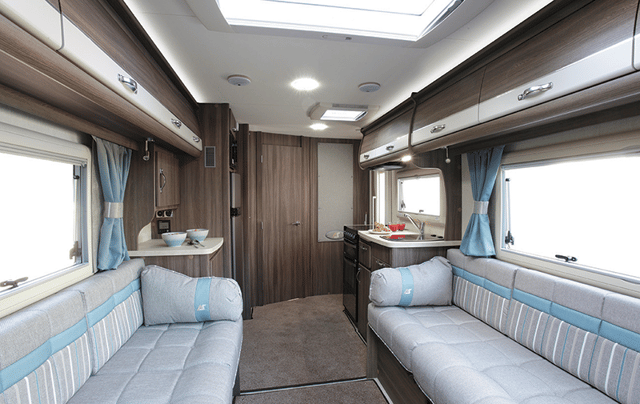 4. Open plan
Despite the fact that the shortest model is only 5.77m (Nuevo EK) it feels open plan and spacious and this is consistent across the entire range. The moment you walk inside you can't tell it's a very 'compact' motorhome.
The huge feature is that the design really focuses on larger living space. Often designs focus on bedrooms and kitchens which while are great attributes they are certainly not compromised with a focus on maximising living space. The bench seating design that allows for the maximised space is great for curling up with a book on a New Zealand winter/autumn or even a rainy summers day.
U-shaped lounges are hugely popular in New Zealand because people like to back up to the view and enjoy it from the warmth and comfort of the lounge however with Auto-Sleeper the lounge offers the same enjoyment with large 'light filling' windows on both sides.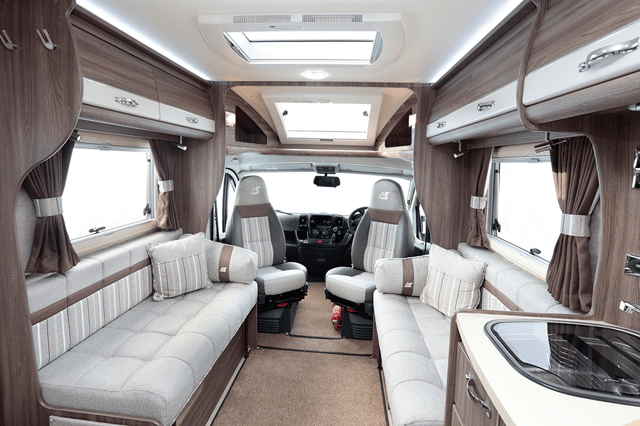 5. All of the above teamed with a price that represents value
At TrailLite, when we look at price we don't talk expensive or cheap we talk value. What is the total cost of ownership? What options are included as standard? And what does the overall value of the motorhome look like?
With the Auto-Sleeper you have an awning, a fully automatic satellite dish and TV as standard (more specification available here). Not to mention all of the above design and manufacturing features are included in the on road price. The price is especially valuable when you consider an Auto-Sleeper rear wheel drive option, based on the Mercedes Benz 163hp.
Intrigued? Find out more about the specification of the Auto-Sleepers and
exactly what model /floor plan might be suitable for your lifestyle -