The top 10 New Zealand motorhome destinations
Featured on many bucket lists is travelling New Zealand in a motorhome and enjoying all the natural beauty the country has to offer. Whether that be exploring the lush rainforests of Westlands National Park or hiking up Mt Tongarairo, there is no shortage of captivating motorhome locations to enjoy!
Gaining popularity more and more each year, is hitting our kiwi roads in a motorhome and it's not hard to understand why. What better way to spend your travels than by seeing the sights by day, then parking up by the beach in the evenings, spatula in one hand and a cold beverage in the other.
Travelling in a motorhome and freedom camping in New Zealand is something that just can't be replicated through traditional cars and motels with their check in times and cancellation fees. Instead, you could be kayaking across the Blue Lake in Rotorua, decide you feel like seeing the National Army Museum in Waiouru and be there a mere 3 hours later without a second thought.
The NZMCA has the Motorhome Friendly Towns Scheme and actively adds to the already vast list of places for motorhomes to stay, meaning you'll never struggle to find somewhere to park up. There are a mixture of both freedom camping spots and campgrounds across the country to suit your needs. All freedom camping spots have restrictions which is important to be aware of. Some of these are actually a blessing in disguise.
For example, you can stay right on the edge of Lake Taupo for two whole nights in your motorhome for free, before you have to move on. You're given ample time to enjoy the area before you're required to give someone else a chance to experience it. For a view that sensational and so close to the town's centre, typically you'd be paying hundreds of dollars per night. But, in a motorhome, you get to experience that for free.
Thinking about freedom camping and motorhome travel but want more information? Check out our beginners guide to motorhoming with more details about staying on the right side of the law when motorhoming in New Zealand.
Download our guide to great kiwi road trips
We've compiled a list of our Top 10 motorhome destinations in New Zealand, chosen not only for their beauty, but also with the needs of motorhoming in mind. They offer a little bit of something for every kind of traveller and,ou're sure to enjoy your time spent there.
Taupo
Enticing is the most fitting word to describe Taupo.
Days can be spent hitting the trails around Huka Falls, zooming around the lake on a jet boat or relaxing in a natural spa pool at Otumuheke stream. There's a multitude of places to stay in your motorhome, including freedom camping spots and campsites.
The most notable spot is lakeside on Ferry Road, only a short walk from the town centre, with astounding views of the mountains in the distance. One of the common fears people have when travelling in their motorhome is that there will not be enough room to park their vehicle at all the locations they wish to visit. Thankfully, at many of Taupo's attractions there are huge parking areas, such as at the Aratiatia Dam where people go to witness the opening of the gates.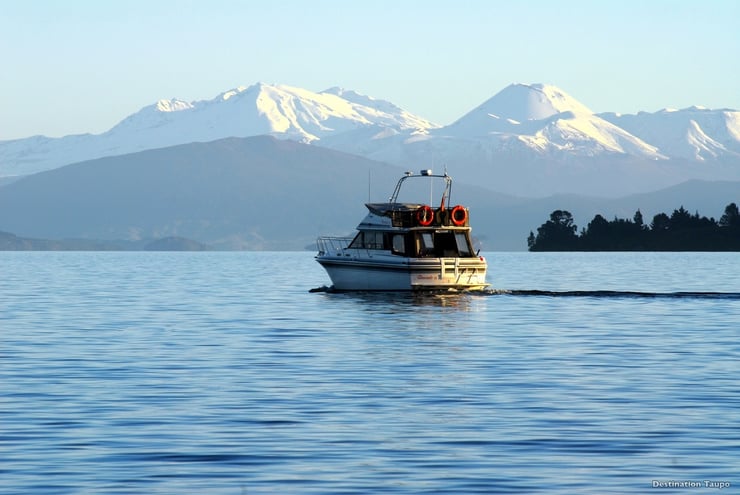 Image by Tourism NZ
Queenstown/ Lake Wakatipu
15,000 years ago during the last ice age, a huge glacier moving from the North West carved out what is now known as Lake Wakatipu. The lake is relatively thin, but scientists have rated it as 99.9% pure, making it the second purest lake water in the world. Sitting right on the lakes shores is Queenstown, the 'adventure hub' of New Zealand. Helicopter rides, boat cruises - you name it, Queenstown probably has it. It offers numerous places to stay in a motorhome, with campsites right in the heart of the town and freedom camping spots scattered around Lake Wakatipu.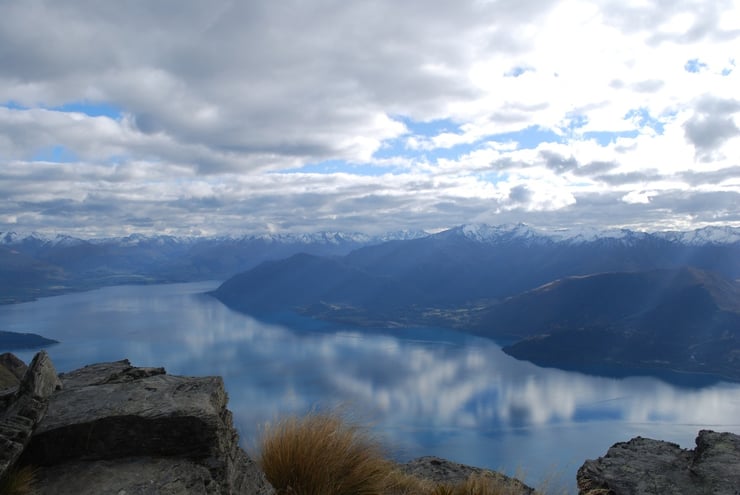 Nelson
Golden beaches and rugged mountains, known for its sunshine, good food and good wine, what more could you need? Blessed with three national parks within its boundaries including the Abel Tasman park, there is no shortage of activities to do. For those who crave home comforts they have the option of multiple holiday parks and their facilities. However, there are also numerous freedom camping spots for self-contained motorhomes in central Nelson.
Whangamata
Spend your days zooming around in a moped or out on the golf course. Thanks to its stunning coastline, Whangamata is an extremely popular summer destination. The surrounding forests offer trails for keen runners and bikers and there are heaps of little beaches tucked around nearby, such as Onemana Beach. One bonus of exploring any part of the Coromandel in a motorhome is that you've got your own little kitchen and bathroom right on board - you don't need to worry about packing your lunch in the mornings cause you can make your meal right on the beach!
Akaroa
Nestled in the heart of an ancient volcano, Akaroa is easily the most French town you will find in New Zealand. Lined with historic buildings, a magnificent harbour and quaint French bakeries, it has all the perfect ingredients for a memorable holiday. In Flea Bay you can take 4WD trips to see the largest penguin colony on mainland New Zealand or kayak across the waters in hopes of seeing a dolphin or two.
Hanmer Springs
Hanmer Springs is a picturesque alpine village, known for its natural hot pools, dramatic mountains and towering forests. You could easily never want to leave - there's a golf course, boutique shops, and activities for those more daring as well as for those who are not. The Conical Hill walk, only 20minutes in duration meanders through the trees and gives you a gorgeous view over the town. A popular destination for motorhomers, so you're sure to meet a few new faces during your stay.
Karangahake Gorge
Located about an hour and a half south of Auckland is the Karangahake Gorge, an absolute must do for keen walkers. It provides trails to suit all levels of experience, even offering the chance to learn about our rich mining heritage. Known as one of the many motorhome friendly towns, it is easily one of the best motorhome destinations in New Zealand and shouldn't go underrated.
Blenheim
Overflowing with wineries, breweries and restaurants, Blenheim is the perfect motorhome destination for those wanting to explore the local wine and food culture. You could spend the day biking across the many vineyards, tasting all the fine wine the Marlborough region has to offer, or enjoy a round of golf at one of the surrounding courses. It is only a short distance from Picton, known as the gateway of the islands so an easy base if you are looking to island hop. There is also a great motorhome camping spot, as pictured below, right in the heart of Blenhiem.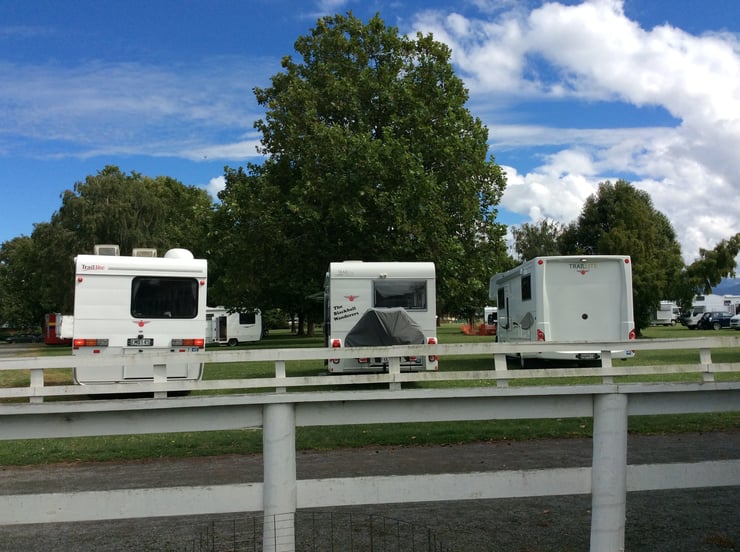 Rotorua
Filled with fascinating Maori culture and rich history surrounding the Pink & White Terraces, Rotorua is one of the most perfect places to learn a bit of New Zealand History. Home to the Redwood Forests, filled with mountain bike trails and walks, there is no shortage of things to do. Sitting within the Pacific Rim of Fire, Rotorua has one of the world's most active geothermal fields with the Pohutu Geyser (just 5 minutes from the city central) erupting to a height of 30m up to 20 times a day! All the main attractions have decent parking areas, such as the Gondola boasting a sizeable carpark right by its gates.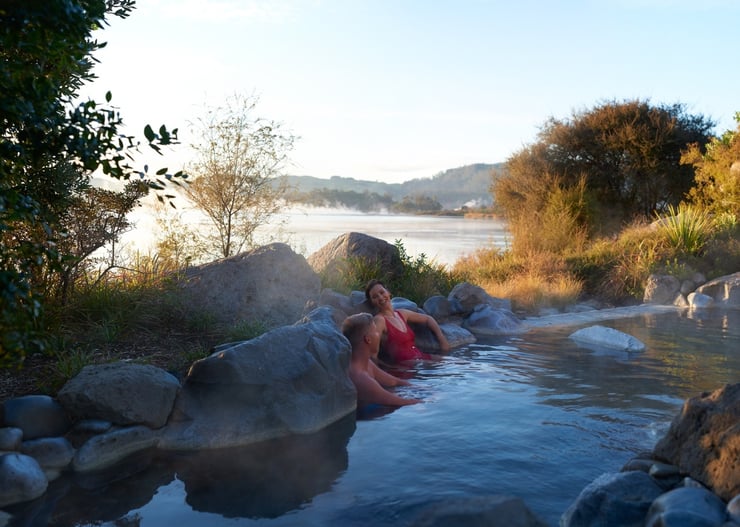 Image by Fraser Clements
Gisborne
The unofficial 'Chardonnay Capital' of New Zealand - if you love wine, food and beaches, Gisborne is for you. It offers the best of New Zealand's coastal scenery, with freedom camping up and down the coast very popular in summer, as well as exploring the vineyards and enjoying the sandy beaches. What a place for motorhome camping and fun!
Motorhoming is the perfect option for so many kiwis looking to explore their own country and there is a never ending supply of quality locations to enjoy!