Summer is a wonderful season to explore New Zealand in a motorhome. There's no doubt about that. However, you can have a wonderful time during the colder months, too. In this article, we highlight five awesome places that you might like to visit this winter.
1: Ohakune
A wonderful bi-product of winter is snow. And, being close to Mount Ruapehu, Ohakune offers plenty of it. So, if you enjoy skiing, this small North Island town offers easy access to the ski resorts of Turoa, Whakapapa and Tukino.
There's nothing quite like the experience of nature on a clear winter's day. And, Tongariro National Park, at the northern end of Ohakune, offers several walking tracks. So, why not check out the park's highest waterfall, Waitonga falls? Or, if you feel up to some decent exercise, how about walking the backcountry plains of Lake Surprise?
Where to stay?
Mangawhero Campsite is at the base of Mount Ruapehu and just two kilometres from Ohakune township. The cost per night is $15 per adult (18 plus) and $7.50 per child ( 5 –17). Infants (0 – 4) are free. If you have a DOC or NZMCA pass, you can stay at a reduced rate.
Have you joined the NZMCA?

Before we continue this article, you may like to consider becoming a member of the New Zealand Motor Caravan Association. For an annual $90 membership fee, you can camp at any of the Association's 45 exclusive sites for just $3 per person per night. You can also get reduced rates at many other sites throughout New Zealand, as well as discounted Interislander or Scenic Trains' fares. There are other benefits, too. Visit the NZMCA website for more information.
2: New Plymouth
On the west coast of the North Island, New Plymouth is the major city within the Taranaki region. For sights of the rugged west coast, take a walk or cycle along The Coastal Walkway, which spans the length of most of the city. A highlight is crossing the Waiwhakaiho River via the famous Te Rewa Rewa Bridge, which caters for pedestrians and cyclists.
Although many of Mount Taranaki's trails are inaccessible during winter, it's worth dropping into the North Egmont Visitor Centre. There you can frolic outside in the snow, should you wish, and then warm up over a hot drink and a meal in the café.
Where to stay?
There are several exclusive NZMCA campsites in New Plymouth. One worth mentioning is the Bell Block site on 77 De Havilland Drive, which features a dump station, recycling and fresh drinking water.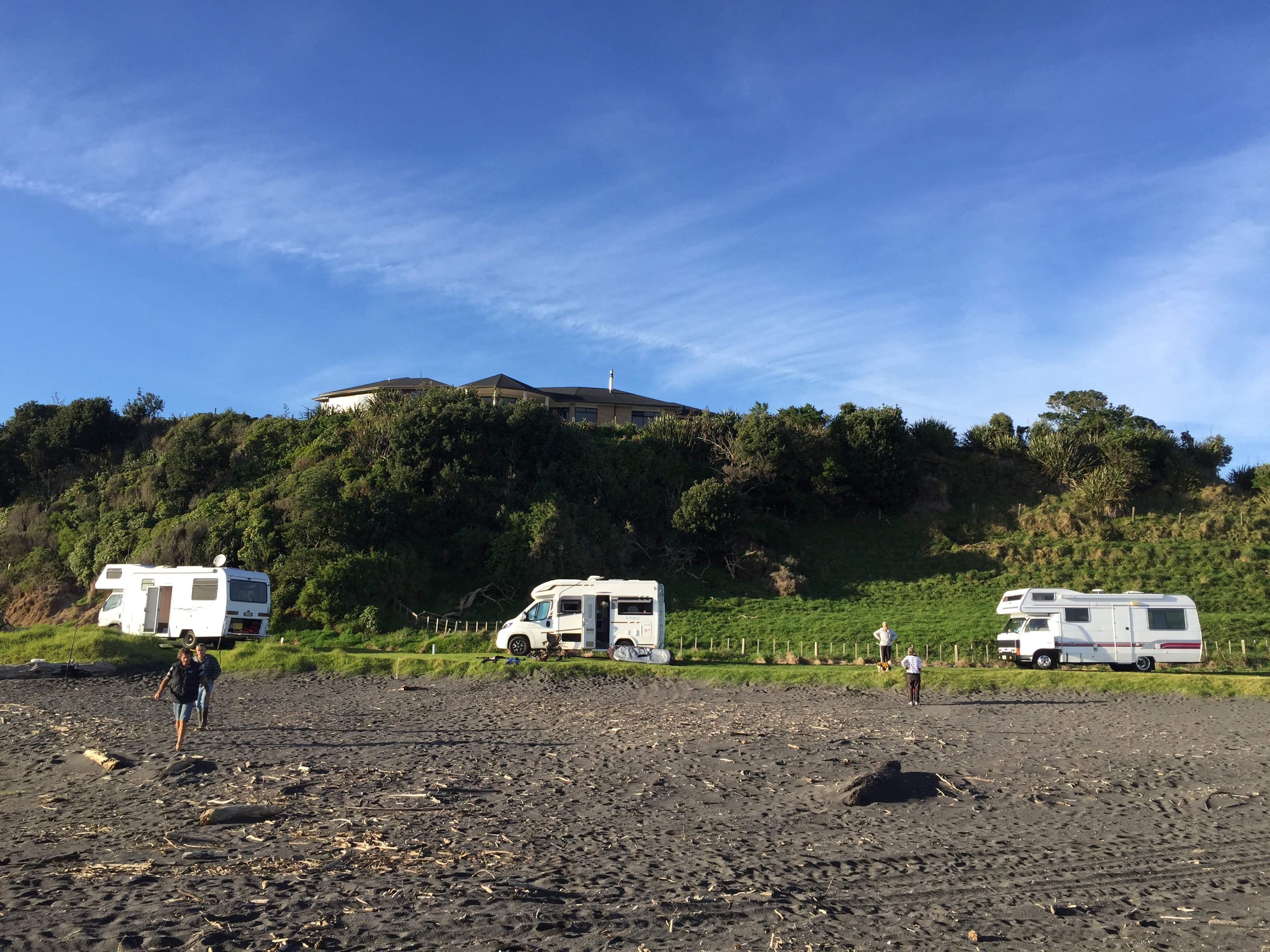 3: Wanaka
Within the Otago region of the South Island, Wanaka is the gateway to Mount Aspiring National Park. There is an abundance of attractions in this resort town during winter — many involving ice and snow. One of those is a hike up to Roy's Peak. The track, which traverses private land scattered with sheep, is 11 kilometres long, so it requires some effort. However, you'll be rewarded with stupendous views of Mount Aspiring and Lake Wanaka.
Wanaka is also home to The Wanaka Willow — New Zealand's most photographed tree. Apart from being photogenic, perhaps the most interesting thing about The Wanaka Willow is that it began life as a fence post over 70 years ago.
Where to stay?
There are no NZMCA campsites in Wanaka. However, there are four sites that you can park at for free for a maximum of two nights.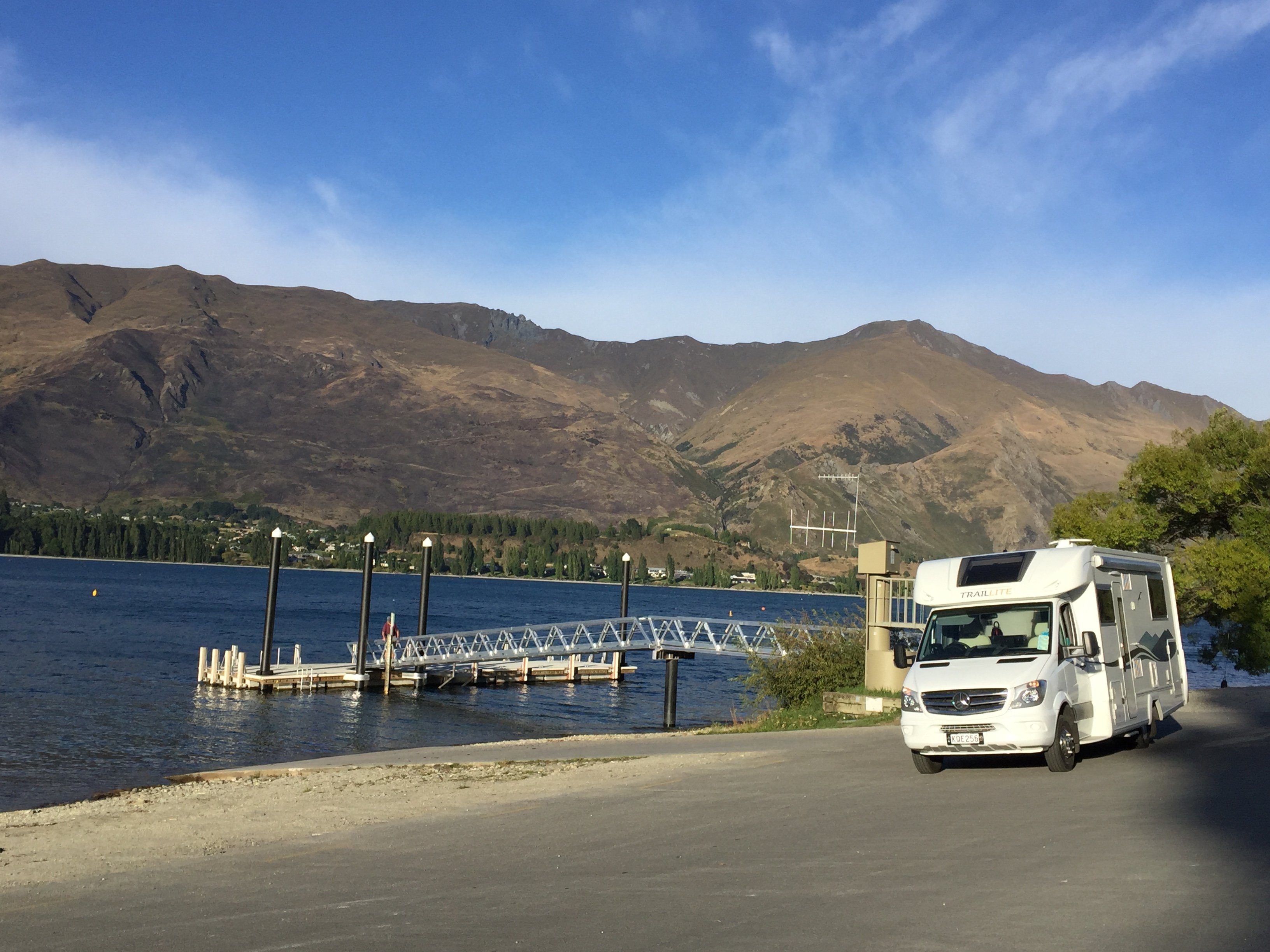 4: Lake Tekapo
This central-South Island town is located at the southern end of the lake that shares its name.
There are plenty of snow-related activities in the area, such as skiing or snowboarding on Mount Dobson. There is also Tekapo Springs — a winter park at the base of Mount John. There's a large ice rink at the park, so give ice skating, ice hockey or curling a go. Later on, you can warm your bones and enjoy mountain views in one of Tekapo Springs' three hot pools.
Where to stay?
You can camp at Lake Tekapo NZMCA Park on Lillybank Road for a maximum of seven nights, although there are no facilities.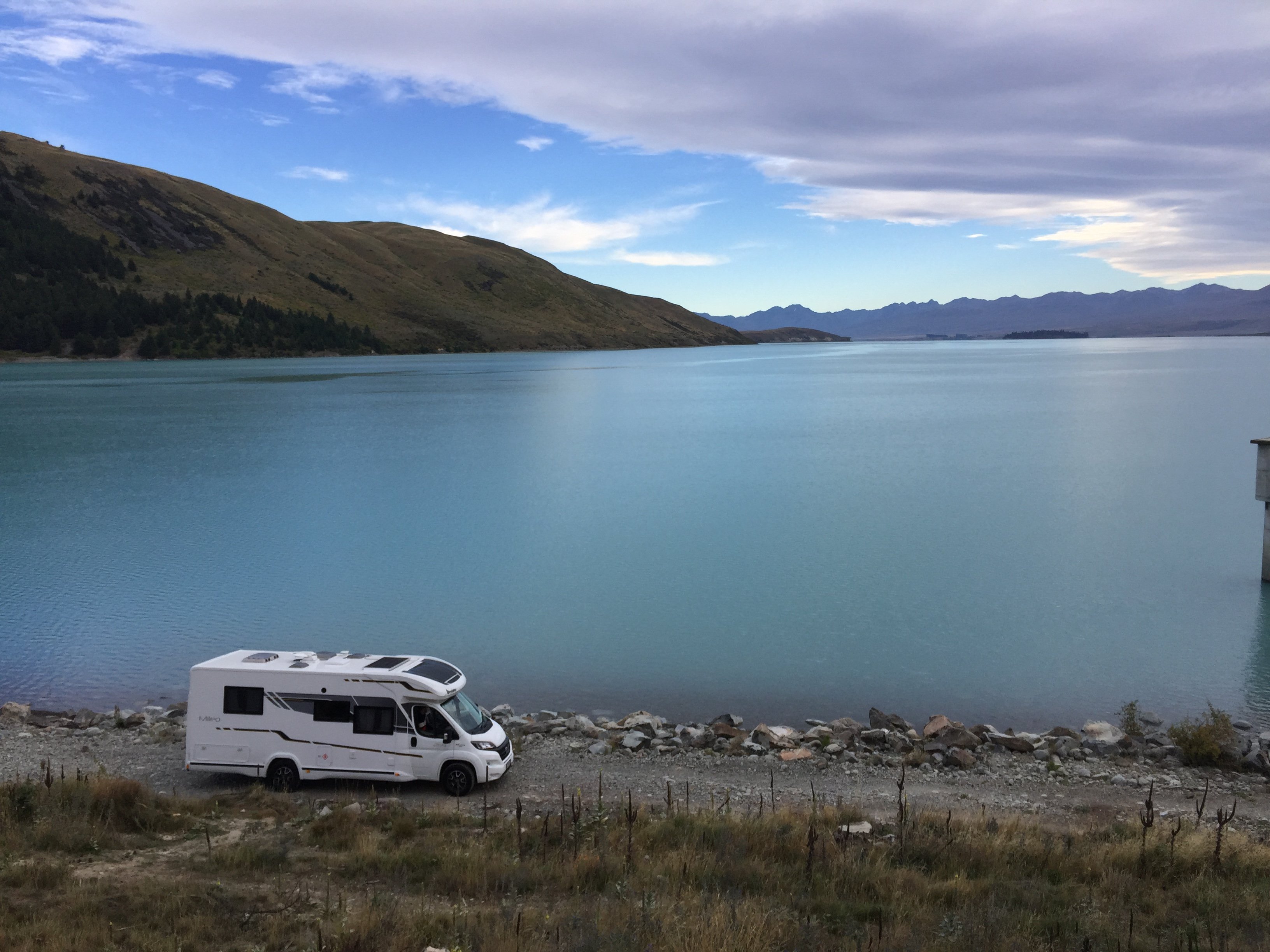 Located in the West Coast of the South Island, Franz Josef Glacier spans from high in the Southern Alps to native rainforest in Westland's National Park. It is also one of New Zealand's steepest glaciers. If you're physically fit, take the Glacier Valley Hike along the Waiho River and trek through the forest until encountering the glacier. A guide will accompany you, so you'll learn about the glacier's history and the region's culture. Afterwards, take a dip in the glacier hot pools. Entry is free.
Where to stay?
With full facilities, Franz Josef NZMCA Campsite is an excellent place to stay for a maximum of 10 nights.
As you can see, many activities in New Zealand are best experienced during winter. Just hop into your motorhome and drive!