A few top tips on Christchurch motorhome destinations
Great motorhome destinations quite literally surround Christchurch and it's not a bad destination in itself both for traveling and for purchasing a motorhome.
Who better to share some of these top destinations than our one and only product specialist John Davison, a lifetime Christchurch local, avid motor-homer and TrailLite sales representative.
Christchurch as a motorhome destination
If you intend to travel in your motorhome to Christchurch there are so many great places to visit within the city. Why not check out:
The Arts Centre
The Christchurch Museum
The Antarctic Centre
The Wigram Airforce Museum
Orana Park where we now have 3 silver back Gorillas
Try simply tripping around the Garden City itself especially during spring, take in the destruction caused by the 2010 & 2011 Earthquakes.
Christchurch has so much to see, great places to eat and drink and of course a few great motorhome campsites including the Christchurch TOP 10
If you think christchurch is a perfect destination for you then start by downloading a copy of our motorhome guide: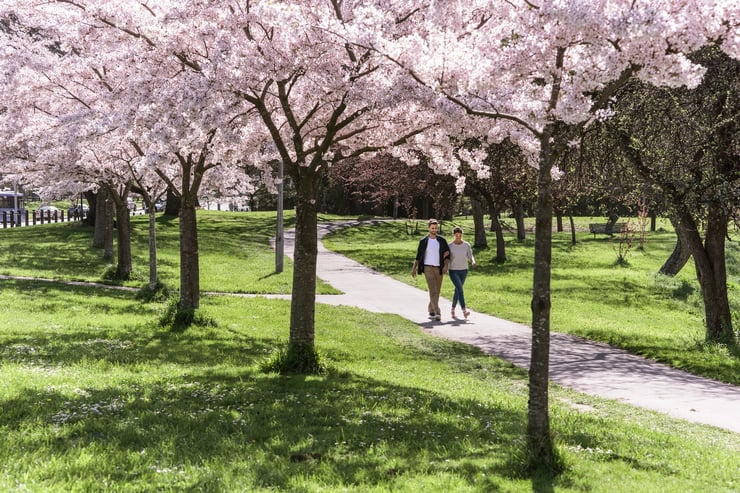 (Hagley Park, Christchurch, Photo by Julian Apse)
Motorhome destinations from Christchurch
Christchurch is New Zealand's second largest city and borders on some of the most amazing towns and scenery that New Zealand is renowned for internationally. What this means is that Christchurch is a great spot to own a motorhome because it's just so close to many great locations.
For short trips, you can go North for about 1.5 hours from Christchurch and stay at the Alpine Village of Hamner Springs, or stay at the NZMCA parking spot by the Hamner river. The NZMCA POP is about 4-5 Km's before you arrive at Hamner itself and a beautiful, cost effective option! Along the way, why not stop, make up camp and relax beside the Hurunui River (just before you get to Culverton).
If you want to go East from Christchurch in your motorhome then the French village of Akaroa is your spot. Like Hamner Springs it's only 1.25 to 1.5 hours traveling from the city and of course you can expect a very scenic drive through the Canterbury countryside. Be sure to stop on the way for a nice cup of coffee and some scrumptious food at Little River. You'll find this spot just before you start the climb up and over the hill to Akaroa. Another lovely spot to stop is Kaituna Valley.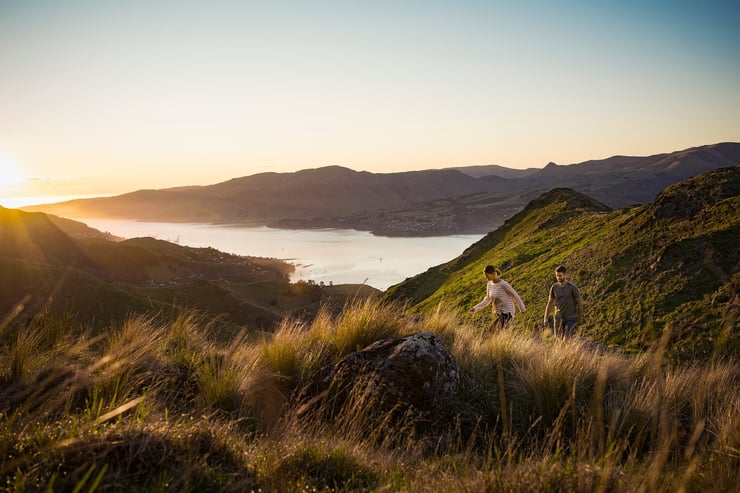 (Port Hills, Christchurch, Photo by Julian Apse)
There is even plenty of options West of Christchurch that you can head to in your motorhome. There is the beautiful mountains and of course places like Springfield, with a beautiful domain that you can stay at. Continue on through to Methven another Alpine village or if you like fishing there is the Waimakariri River or the Rakaia River.
Don't forget that Ashburton is only 1.5 hours south of Christchurch and the perfect option for a weekend get away. Should you want just a quick trip you could travel through the Lyttleton road tunnel and check out the beautiful Harbour. And while you are there pick up a specialty cake from the little bakery in Lyttleton, you won't regret it!
These little gem locations are just some of the reasons why TrailLite has a dealership in Christchurch. The cities proximity to such great motorhome destinations means that not only can south islanders buy motorhomes in Christchurch from TrailLite but also so our many customers travelling to the south island have a base to stop in and say hi!