A motorhome or caravan is, for most, an expensive purchase and one you'll be committed to keeping in the best possible condition. Like a car or a house, motorhomes and caravans require regular and consistent love and attention but not too much to put you off! It's just about understanding the basics and be open to a maintenance schedule that will pay off in the long run.

When it comes to selling your vehicle second-hand those that have been well maintained will fetch a premium.
If you are interested in learning more about what you need to know before buying a motorhome or caravan download our guide:
So what are the basic service requirements?

An Annual Check

An annual check is much like the yearly service you get on your car. An annual check is an opportunity for professional service technicians to go through your motorhome/caravan habitation and check everything is in working order. They'll check seals, check for leaks, lubricate stiff draws and most importantly make sure there are no maintenance issues that could affect the warranty. Ideally, you'll book this in on your motorhome or caravans birthday and know that each year you'll have an important once over.

Base Vehicle Service

It's always interesting chatting with customers who are looking at using our second-hand sales service. You'd be surprised how often we hear owners say "oh I haven't reached the km yet so haven't had a service"... AND THE MOTORHOME IS 5 YEARS OLD!

The nature of the use of a motorhome really means an annual service on your motorhomes engine isn't just recommended but a MUST.

If you are interested in learning more about why check out Rob's blog on engine servicing

Fridge Service

The manufacturers of all the fridges we have in our motorhomes and caravans recommend an annual service. Now if you're like me and say WHAT I don't even know the last time I serviced my fridge at home (if ever). Keep in mind that the way we use fridges in motorhome and caravan is very different. They are on and off, flicked between gas, electric and mains. Maybe closed for six months of the year then ran flat stick for two weeks over summer jammed full of fresh catch. An annual fridge service keeps it running efficiently and trouble-free. TrailLite Service Centre and our authorized service network can complete fridge servicing for a small fee.

Quick note: when your fridge is not in use, make sure you put it on the AJAR setting.

Suburban Water Heaters

The anode in your water heater is a rod that protects the heater against rusting by absorbing all the corrosion. It essentially sacrifices itself to protect the steel of the water heater. These anodes are designed to deteriorate so need to be replaced annually (in suburban water heaters).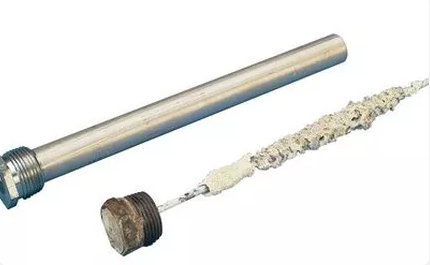 Filters

A water filter will generally last a maximum of six months or three months if you are living in your motorhome or caravan. The conditions that your water filter works under are different from a house water filter, so it's essential to change them regularly.
SOG filters should be changed yearly.
Cleaning
Keep your roof and solar panels clean and dust-free. Dirty solar panels will not work nearly as effectively as clean ones. Plus dirt and grim on the roof can build up over the years and be really hard to clean if it's not done regularly (roof cleans are one of the services we offer at the TrailLite Service Centre).

Also, wash the outside of your motorhome or caravan regularly; this helps it maintain its shine. You might also want to consider SealX, which offers a protective coating over your motorhome or caravan and really helps to keep it shiny and new!
Make sure when you are cleaning windows and exterior graphics that you only use recommended products. Especially on the windows as the harsh chemicals can scratch and damage them.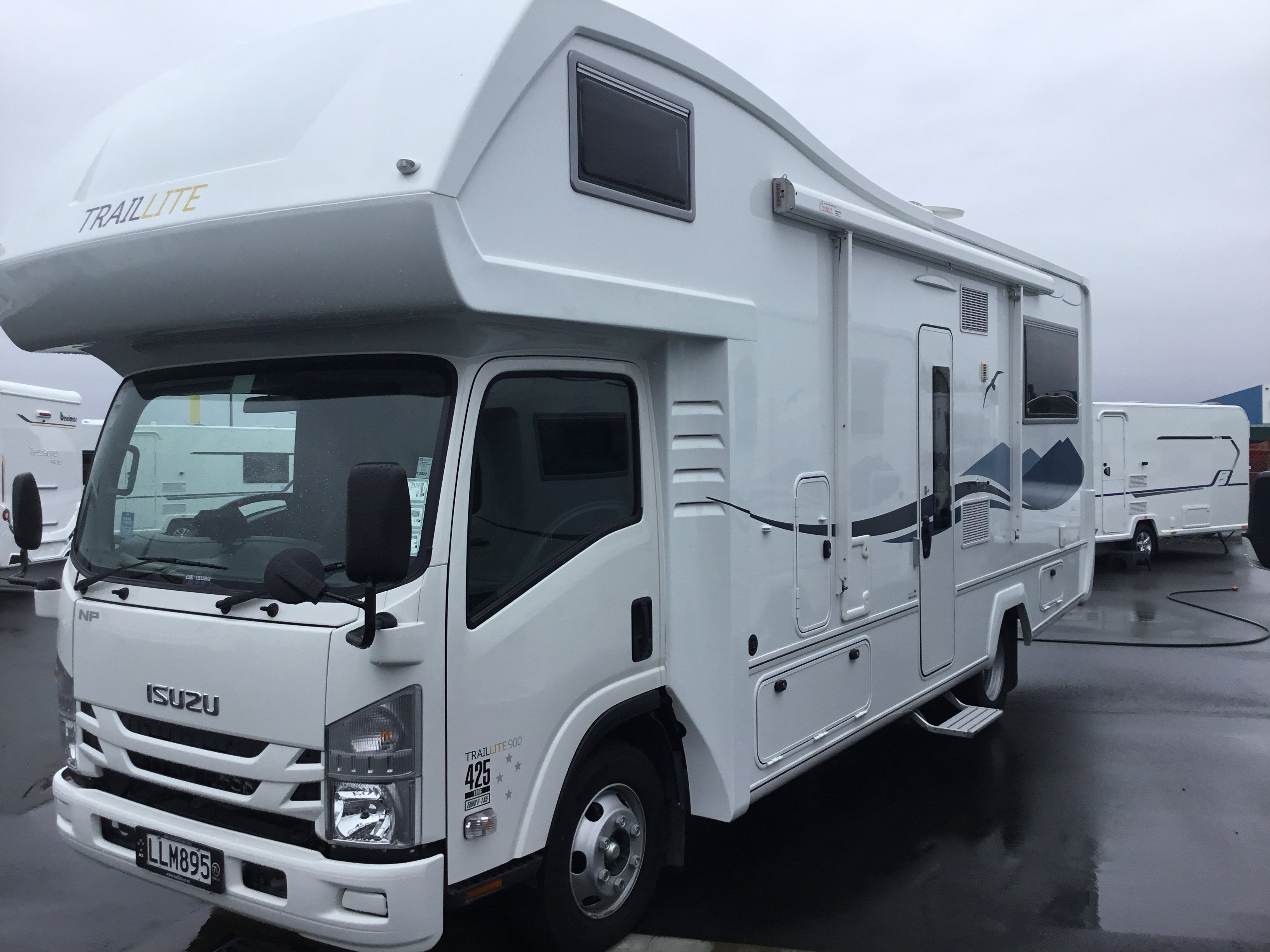 A well-maintained motorhome or caravan with a service history is much more attractive to second-hand buyers. It gives them confidence in their purchase, and often people ask for the record before putting forward an offer. A poorly maintained vehicle could entice potential buyers into putting forward lower offers.
Also, a regular maintenance schedule is often a requirement for warranty. If the motorhome or caravan hasn't been well maintained, it can lead to issues arising due to wear and tear as apposed to warranty claimable items. It always pays to check your maintenance requirements with your motorhome or caravan provider and ensure you're aware of what you need to keep the warranty valid.

Motorhome and caravan maintenance really doesn't need to be hard, especially if you are connected to a great company with an onsite Service Centre. You want to know where to take it if something goes wrong or where you'll be able to come back to for the course of your years on the road!