Motorhomes and caravans - what are the real costs?
It'll transform your life, but a motorhome or caravan can be one of the most expensive purchases you ever make. However, once you've got the initial purchase price out of the way, a motorhome or caravan can be a surprisingly cost-effective lifestyle choice. Not only that, if you buy right, the vehicle will look after you in terms of resale value as well.
Let's break down the ongoing costs of motorhome and caravan purchase:
WOF or COF
Like your car, motorhomes and caravans need regular Warrant of Fitness (WOF) or Certificate of Fitness (COF) safety checks. A WOF applies to caravans and motorhomes that have a maximum load-carrying capacity of 3,500kg. A COF applies to motorhomes with a maximum load-carrying capacity of over 3,500kg.
A WOF has the benefit of being required less often, it can be done at a wider range of places and it's also cheaper. But don't dismiss a vehicle on a COF, as the vehicle will allow you to carry more. Think larger water tanks, bigger batteries, taking friends and family with you, more gear, bikes, and other toys. The inconvenience of needing a COF more often will easily be forgotten when you're on the road in a vehicle that can carry all your gear safely and within the law. Just think, what are the implications if you have an accident in an overloaded vehicle?
TrailLite sells both COF and WOF-based motorhomes, so we're happy to give you impartial advice and information on your options and what will suit you best.
| | |
| --- | --- |
| WOF within the first three years | Not required |
| WOF after the first three years | Approx. $80 annually |
| COF | Approx. $139 six-monthly |
Vehicle Registration (excludes ACC levy)
With extra taxes and considerations, including the new emission taxes, these prices fluctuate considerably. For more information, go to https://vtnz.co.nz/
| | |
| --- | --- |
| Caravan | $32.48 annually |
| WOF based motorhome | $183.81 annually |
| COF based motorhome up to 6,000kg | $323.01 annually |
Road User charges (RUC)
Road user charges apply to diesel-fuelled vehicles. Almost every motorhome on the road will be diesel-powered.
Costs are calculated on a number of factors, but most people can expect to pay around $82 per 1,000km. Motorhomes able to carry over 6,000kg will pay around $167 per 1,000km. There will also be administration charges.
Insurance
Motorhome and caravan insurance premiums depend greatly on the value of the vehicle. Here are some examples:
| | |
| --- | --- |
| $50,000 caravan | $850 |
| $90,000 caravan | $980 |
| $80,000 motorhome | $850 |
| $150,000 motorhome | $1,300 |
| $250,000 motorhome | $1,900 |
| $350,000 motorhome | $2,500 |
TrailLite provides insurance from New Zealand's two specialist motorhome and caravan insurance companies, Covi and Campercare. Please ask if you have any questions or would like a quote.
Nightly site costs
This one is entirely up to you. You can go a year freedom camping and not spend a cent, or you can stay at luxury campgrounds with hot pools and fantastic locations and spend a heck of a lot more. Most people will do a mixture of free camping (options are available everywhere, and although there are some restrictions, the right to freedom camp is protected by law), low-cost camping (around $8.00) at DOC campgrounds, NZMCA parks, etc and a few nights in paid for campgrounds where they can catch up with the washing, fill up with water and enjoy the facilities. Caravans will be a bit more restricted with freedom camping, but low-cost options are abundant.
Resale value
This could end up being the one cost that bites you the most, so choose wisely. While some well-regarded brands (TrailLite – nudge, nudge) will depreciate only around 7% per annum in the first 2 years and then level off at around 4%-1% per annum after that, many brands can lose up to around 15% in the first year.
We've sold thousands of pre-owned motorhomes and caravans of almost every brand, so we're happy to share our research on this if you want to know more.
You can get further information here
Fuel
Again, depending on the weight and type of motorhome or caravan this can vary greatly. Anything between 9L/ 100km to 16L/ 100km would be expected.
A typical motorhome of reasonable size on a COF would deliver fuel consumption of around 12L/ 100km.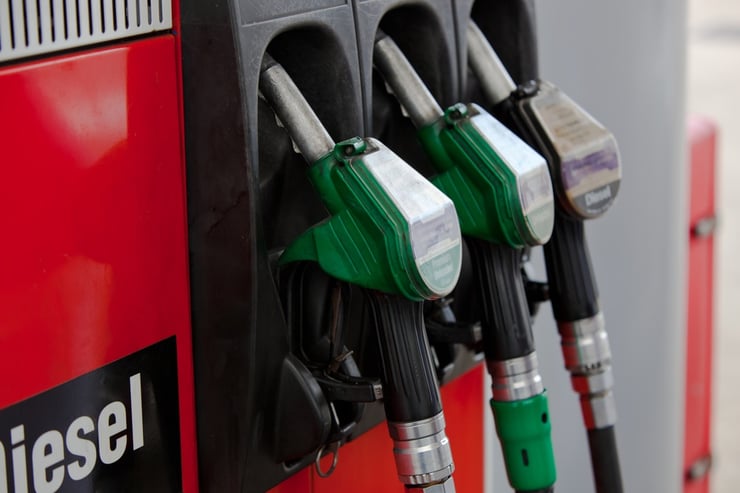 Service and warranty
Every vehicle needs servicing and a motorhome or caravan is no different. The motorhome base vehicle will need servicing at a regular interval. The period between servicing varies by manufacturer and will impact your costs significantly. Costs can be between $500 to $1,200 again depending on age and type of vehicle.
The motorhome or caravan body will also need regular checks which are $350 in our TrailLite Service Centre.
As you can see, when compared to other forms of travel, owning a motorhome or caravan can be a cost-effective option with a low cost of ownership. It also offers a level of freedom, fun and independence that can't be matched by any other form of travel.
The information provided in this is for informational purposes only. Please do not rely solely on the figures presented without doing your own research. All information was correct at the time of writing.