Touring the country in a caravan is an easy, accessible and fun way to explore and adventure in our fantastic country. For many caravans compared to motorhomes are a low-cost alternative to on-road travel meaning you jump into the lifestyle whenever the timing suits! In other words, you don't have to wait until retirement.

The thing about caravans is that not all of them are well-equipped for freedom camping or self-contained camping. So depending on your budget, you may need to consider other options when it comes to deciding where to camp in your caravan. Lucky for us there are so many options including but not limited to self-contained freedom camping. And it's not hard to see how so many people have been enjoying caravanning since well before I was even born!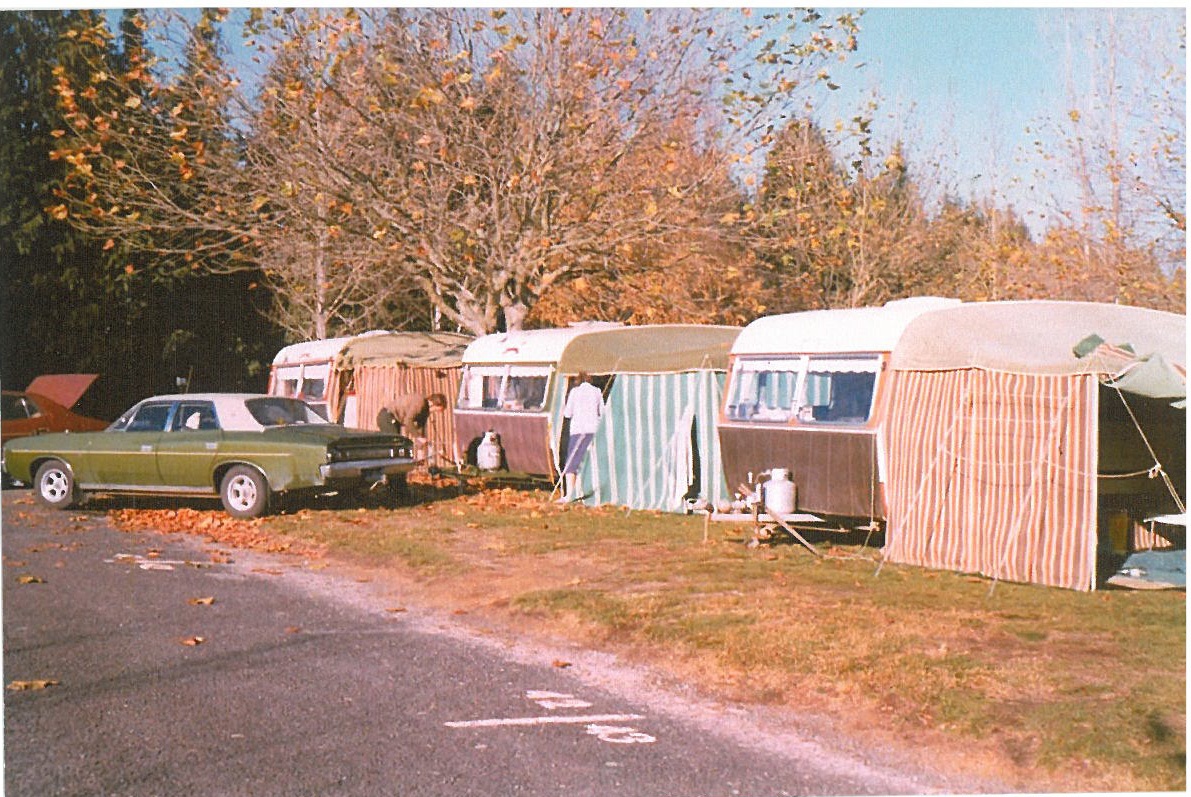 ( Image - New Zealand campsite in the 1970's )
Firstly some tips for self-contained camping in your caravan:
You'll need at least 12L of water per person (berth of the caravan) for 3 days. If your caravan is a 4 berth, it'll need 48L of fresh water to be eligible for self-containment.
It'll need a sink connected to a sealed waste water tank (most new caravans will come standard with this)
Grey/black waste water tank: 4 L per person per day (12 L per person minimum, vented and monitored if capacity is less than the fresh water tank
Evacuation hose: (3 m for fitted tanks) or long enough to connect to a sealed portable tank
Sealable refuse container (rubbish bin with a lid)
Toilet (portable or fixed): Minimum capacity 1 L per person per day (3 L net holding tank capacity per person minimum)
For more information about self-containment criteria check out NZMCA. Or check out our beginners guide to caravaning.
Now that we know what it takes to make a caravan self-contained and freedom camping able. Let's start with freedom camping spots where you can camp.

Responsible self-contained camping
Freedom camping certainly doesn't mean roughing it! But rather parking up in fantastic locations in a caravan that is well equipped to do so.

You'll need everything on board to accommodate yourself and your passengers practising a leave nothing but footprints mentality. Caravans like the Bailey Rangefinder are built specifically with this type of camping in mind, and it pays to find a caravan that has been designed with the above specification in mind, not one that has been retrofitted. There are over 500 freedom camping locations in New Zealand some of them amongst the most scenic and popular destinations. During one of my last motorhome trips along the surf breaks of the New Plymouth Surf Coast Highway families were parked up in their caravans for day picnics and overnight stays at every self-contained spot we visited. There is no better way to fall asleep than to the lullaby of crashing waves on the shore.

The thing about some self-contained camping locations is that they may not be that accessible for a caravan and some gravel roads do discourage caravans from entering so just keep that in mind when planning your journey.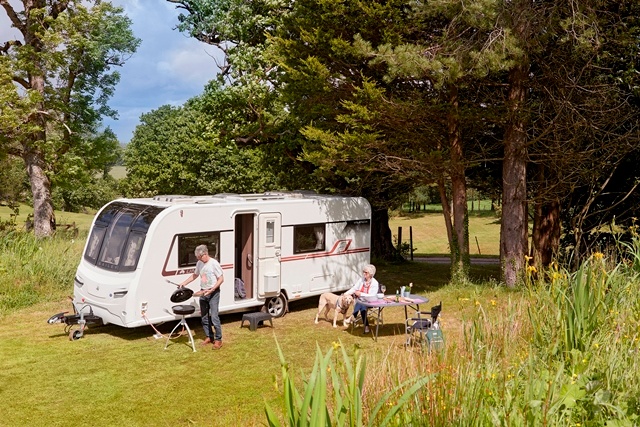 Campsites
Campsites are great for people looking to plug in, charge devices, grab a more spacious shower (especially for those who have combined bathrooms) and meet other like-minded people. There are literally thousands of campsites around the country that are well appointed, in excellent scenic locations and are usually quite spacious.
You also do not need a caravan with self-containment capacity to be in a campsite nor does it matter too much about separate toilet showers or even useable kitchens (you could just use the facilities)
Campsites are usually an excellent place for families, and many love the transition from the tenting years to the ease and weatherproof nature of a caravan. Hit, and you'll likely never see the kids. They'll be off playing spotlight till well after dark waiting for the call from mum when its time for bed! Oh, what a summer holiday!
Permanent site a caravan at a favourite campsite
The appealing thing about caravans and why so many turns to them are you can easily permanently site your caravan at some of the country's best and most sought after holiday destinations for a fraction of the price of a bach. Think Orewa, the Coromandel, Whangamata, Queenstown. You'll have your own little patch of beachfront paradise, usually in the heart of the country's best summer hot spots. Leave it there for the year, head away for weekends or school holidays or whenever your heart desires. No need to pack the car or unpack the caravan when you arrive just unlock the door kick off your shoes and enjoy. It's all parked up waiting for you.

NZMCA Park Over Property
Since 1991 the NZMCA has been building up a list of park over properties for there members to enjoy at minimal or no cost. They have over 2000 parking sites available to their members, while these do include public sites, they have a large number of spots reserved specifically for NZMCA members including business premises and residential locations.

The NZMCA is continually acquiring new locations into the POP scheme and have them dotted all throughout the country. If you're not a member of the association, it does pay to join they bring out a travel directory every two years that covers all the spots you can stop and becomes a caravanners bible! They also have a handy travel app which will ensure you can find the best and most up to date spots as you travel.

DOC Campsites
Throughout New Zealand, the department of conservation has over 160 caravan suitable campsites on public conservation land. You can explicitly search on the DOC website for sites that are accessible for caravans. This means you don't have to worry about not being able to access or find a place long enough to accommodate you and your tow vehicle once you arrive. Most are on a first come first serve basis while the serviced campsites can be booked in advance. With the first in first served model payment is made through self-registration and the fees are usually around $5-$15pp. You'll need to put your money in an honesty box and display the ticket you get when doing so on the dashboard of your motorhome. Make sure you remember to take cash!


On your section
We've covered in other blogs a bit about using caravans as overflow accommodation. For many, this could be for the busy summer season at the holiday home or park it up on your section while you build so you don't have to cover the cost of renting elsewhere. Some people even use them as little private getaways down the back of the farm or as Air BNB options to earn a little extra income.

The list really is quite endless when you start to think about it, and that is why so many people are turning to a caravan as a great option. Once you hit the road and really start exploring the country in your caravan, it would be unlikely you'd exhaust all the possible places you could camp. Part of the beauty of a caravan is it can serve different purposes across your life. Permanent site it for a year when you're sick of that hit the road with it and then bring it back to your hometown to live in for a while.