Are you after loads of space and massive reserves of fresh water, without feeling like you're ferrying a bulky house bus?
The recently updated 700 Series of Motorhome might be just the answer for you!
There are many advantages of the 700 Series but below are what we think will get you rushing for the Showroom.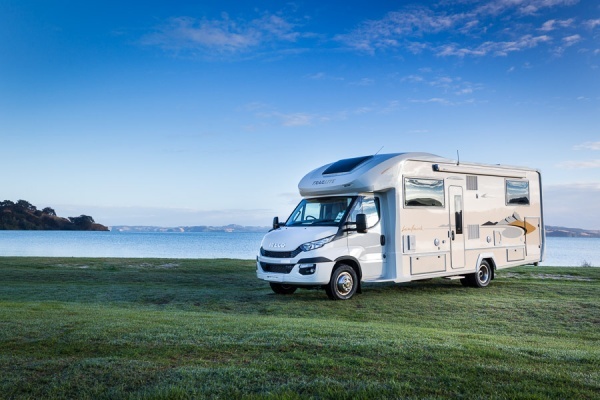 Off the grid for longer
With up to 375 litre fresh water carrying capacity and plenty of storage options, you have the ability to go large – not just with your supplies and gear but with the freedom to hit the beaten track for longer.
What's more, you need only a standard driver's licence to navigate this beautiful beast.
Featuring an all-new Iveco base vehicle, this sophisticated, easy-to-drive range boasts an 8 speed automatic transmission, improved fuel efficiency and carbon emissions, mega pulling power, electronic stability, dual reversing cameras, Bluetooth hands free, more airbags and a sleeker looking cockpit with spacious walk-through access to the cab – speaking of which, is roomy and has the look and feel of stylish apartment-like living.
Pimp your ride
This Series can be customised to your tastes and preferences, select from a choice of upholstery, kitchen furniture and cushion options. If you're after the crème de la crème of luxury motorhomes, upgrade to the 'Landmark' option – affording you the ability to custom-design your interior complete with a one-on-one consultation with our in-house interior designer.
High-quality cabinetry, a stone benchtop, lacquer finish, top-of-the-line electronics and audio, and a beautifully-appointed bathroom are just a handful of the features you can choose, to take your home-on-the-road to that next level of comfort and design.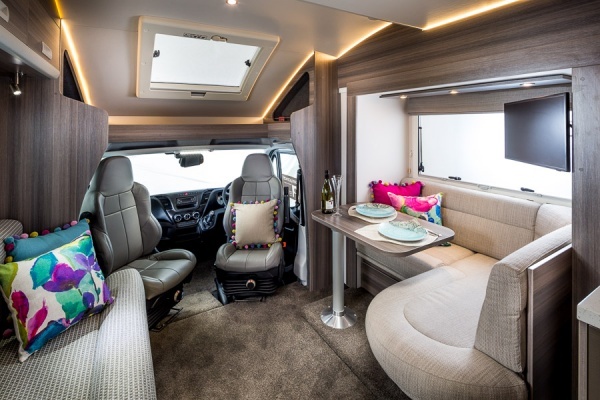 Not yet sold?
Our 100% Kiwi-made 700 Series comes compete with a five-year warranty, large rear garage, keyless access and the option of slide-out room extensions.
Perfect for family trips, romantic getaways, or as your main abode, this latest offering from TrailLite is a step up in functionality, style and indulgence.
To find out more contact us on 0800 872 455