TrailLite welcomed a TrailLite built caravan back to their range in 2021, with the 100 series TrailLite caravan launch. With that came the need to find an international caravan brand that supported the companies, something for everyone ethos.
Like TrailLite, Elddis started as a caravan manufacturer some six decades ago and ever since has grown their range, expertise, quality and construction methodology across all the products they manufacture.
The extensive range including motorhomes, campervans and caravans and the price to value ratio of these products fitted within our portfolio requirements, explains TrailLite Managing Director Adam Newman.
"We wanted a brand that complimented our expanding NZ built and international range of motorhomes and caravans. It had to be something with a solid commitment to quality, range and fitted in with the TrailLite family well. It's essential that when we commit to a new brand under the TrailLite umbrella, we believe in the companies' design and construction ethos and that we can fully integrate it into our commitment to the whole TrailLite customer experience.
Acquiring the Elddis brand allows us to completely own the whole end to end experience for our customers and we're proud to now be the sole distributor and retailer of these products in NZ," says Adam.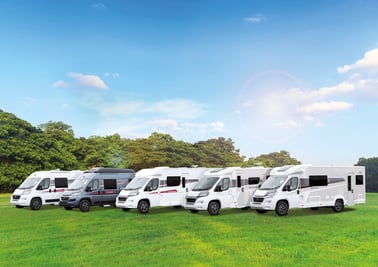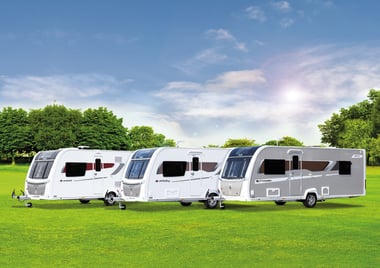 RV Leisure in Nelson has been associated with Elddis in the UK for the last ten years as the NZ distributor of the range. A company they describe as leading the pack when it comes to UK caravan and motorhome manufacturing with a stunning range, tasteful décor and good backup for parts and support.
"To move on wasn't an easy decision for us. However, the news was received well by Elddis, who are delighted to have TrailLite join their dealer network to be the sole distributor and retailer of Elddis product here in New Zealand," explains Mike Irvine, RV Leisure.
"Collectively, we have every confidence in TrailLite' s ability to take this product to new heights with the enthusiasm and professionalism they display in their existing operations. Their aftersales service and facilities will only enhance support coverage for the current Elddis customers and new ones alike.
RV Leisure could think of no one better to promote and support this brand. TrailLite was the obvious choice. As we move on, we are very comfortable knowing Elddis will be in good hands with the TrailLite team," explains Mike.
For all your Elddis motorhome or caravan inquiries, please get in touch with the TrailLite team by scheduling a chat or downloading a brochure here:
There is stock available to purchase, and appetite remains strong for caravanning and motorhoming NZ during 2022. We encourage you to reach out today!