Comparing motorhome brands can be quite challenging and its safe to say pretty confusing. Everyone has an opinion, friends will tell you one thing, dealers the next. So how does one really make sense of the confusion?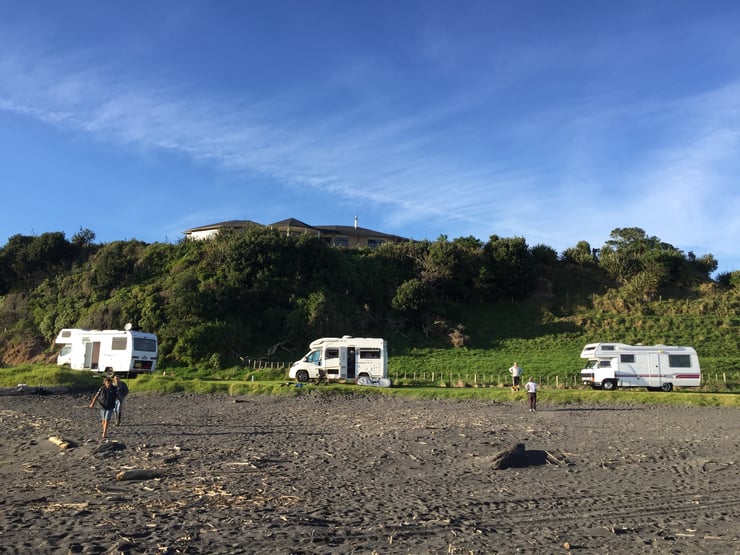 We help hundreds of customers every year who get quite overwhelmed by all this, at times contradicting information, and are anxious about making the wrong choice. Some of our top tips for them to help clear the cloud of confusion are:
Keep clear in your mind what you are hoping to achieve/ what lifestyle are you wanting on the road?
Buy a motorhome that suits that need not the other way around.
Don't try and mold or change the motorhome in order to achieve the vision mentioned in point 1. If the shoe doesn't fit the shoe doesn't fit.
Speak to a product consultant in depth and learn about not only the product but what your unique lifestyle is going to be, do your research- you don't know what you don't know
Compare apples with apples - have a list of non-negotiable and when you narrow product down compare specification against specification e.g. water capacity, battery capacity but also consider things like build quality, experience, resale value and who you are choosing to do business with?
So what motorhome brands are best? Well that is up to you to decide based on the above points and of course how you intend on using the motorhome. One brand will be far better for full time living than others because of it's specification and suitability for that type of lifestyle for example. Others will be better for campgrounds and weekend warriors (those who are still working and keen to get away for the weekends and short breaks).
We've put together the following table to help you do your research and compare the most popular specification requirements across popular brands... we hope this helps you to make a wise ;-) TrailLite choice!
This exercise has made it clear to me actually how difficult it is to research motorhome brands. Specification is one thing but there is so much more to it than that especially when things become a bit same same. I understand now more than ever before the importance of a needs assessment with our product consultants. Learning by researching products on the internet has the potential to become a costly mistake especially when nothing really makes it clear if these "brands" are right for me or my needs!
Motorhome Brand
Price Range
Number of Floorplans
Fresh Water
Grey Water
Solar
Base Vehicle
Drive
Made Where?
Auto-Sleeper
from $145,000
11
71-130L
71L
80w
Mercedes Benz or Fiat Ducato
Rear Wheel Drive or Front Wheel Drive
UK
Auto-Trail
from $142,000*
30- various ranges within the brand including van style
70-140L
70-140L
100w
Fiat Ducato
Front Wheel Drive
UK
Allisee Supremacy
POA
1 - slide-out
250L
230L
300w

Mercedes Benz Sprinter 519

Rear Wheel Drive
NZ
Avida
From $144,206(Fiat Model)
8
124-250L
100-125L

Up to 2 solar panels - some models don't come standard

Fiat Ducato, Mercedes Benz or Iveco

Rear Wheel Drive or Front Wheel Drive

NZ
Bailey Motorhomes
From $142,995
12 - 2 brands Autograph and Advance
93.5-95L- Upgrade to additional 50L
93.5

Upgrade to additional 50L

100w
Peugeot
Front Wheel Drive
UK
Benimar Mileo
from $133,000
11
120L
105L
150w
Fiat Ducato
Front Wheel Drive
Spain
Benimar Tessoro
from $132,000
6
120L
105L
150w
Ford Transit

Front Wheel Drive

Spain
Coastal

POA

6
215L
215L
150w
Mercedes Benz V6
Rear Wheel Drive
NZ

Kea

2018 Kea Cascade $114,990
?
?
?
?
Mercedes Benz
Rear Wheel Drive
NZ
TrailLite 300+
From $206,000
3 of the most popular floorplans
275L
220L
150w with 260 amp/hr battery
Volswagon Crafter
Rear Wheel Drive
NZ
TrailLite 500 Series
From $210,565
4 floorplans with interior color scheme customization options
275L
220L

150w with 260 amp/hr battery

Mercedes Benz

Rear Wheel Drive
NZ
TrailLite 700 Series
From $239,697
7 floorplans with interior

color scheme customization options

400L
220L

150w with 260 amp/hr battery

Iveco Daily
Rear Wheel Drive
NZ
TrailLite 900 Series
From $224,829

4 floorplans with interior color scheme customization options

400-600L
220-400L

150w with 260 amp/hr battery

Isuzu or Fuso Canter
Rear Wheel Drive
NZ
There are so many variables to answer the question what is the best motorhome brand however the above should give you some guide around the variation that exists and the importance of finding the right brand for you.
Right brand by lifestyle:
TrailLite 900 Series is great for people looking to live full time in a motorhome
TrailLite 700 Series is for people who don't want to compromise and are looking to enjoy exploring off the beaten track with more power under the engine
TrailLite 500 Series perfect for people who are looking for a bit of choice and uniqueness in the interior but like the car like drive of a Mercedes Benz
TrailLite 300+ is great for people looking for good quality, rear wheel drive and good value- represents amazing value for money
Benimar is perfect for the budget conscious traveler looking for value, good specification for the price tag and looking to enjoy long weekends away.
As you can see each brand is going to suit a different need and lifestyle!
The information provided below is intended as a guide only and should not substitute for your own research. Prices were correct to the best of our knowledge at the time of righting and are subject to change. Please note these are also not updated.
Happy researching!