Beautiful Benimars - what a great range!
Benimar motorhomes have become increasingly popular in recent years, and for good reason. These stylish and versatile motorhomes offer a comfortable and convenient way to travel and explore the world. Whether you're planning a weekend getaway or embarking on a long-term road trip, a Benimar motorhome can be your perfect travel companion.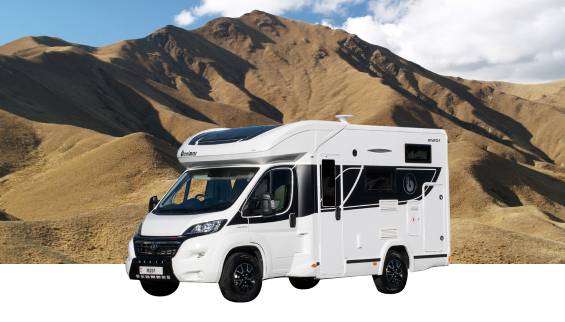 The market leader in Spain, Benimar caught our attention with their clever designs and large scale production - which is very good seeing as they quickly became one of our most popular brands since joining the TrailLite Group range in 2015. They're ideal for first-timers and families thanks to their competitive pricing and smart space-saving innovations like drop-down beds.
Benimars are built with both functionality and aesthetics in mind. There is a wide variety of layouts and floor plans to choose from, so you can find a motorhome that suits your specific needs and preferences. From compact models for solo travelers or couples to larger options for families or groups of friends, there is a Benimar motorhome for everyone.


Inside a Benimar motorhome, you'll find a well-designed and comfortable living spaces. The interiors are tastefully decorated and provide a cozy atmosphere, making you feel right at home no matter where you are. The layout is designed to maximise space and functionality, with clever storage solutions to keep your belongings organised.

In terms of amenities, Benimar motorhomes are equipped with everything you need for a comfortable journey. The kitchen area is fully equipped with a stove, large refrigerator, sink, and ample storage space for your cooking essentials. You can prepare your favorite meals on the go and enjoy them at the dining area, which often converts into an additional sleeping space if needed.


The bathroom facilities in Benimar motorhomes are also well-designed, ensuring that you have all the comforts of home while on the road. The water and waste systems are designed to be efficient and easy to use, making your camping experience hassle-free.



One of the most popular features of the Benimar range is the convenience of their drop-down beds. Some models, such as the

Mileo 294

have fixed beds and a drop-down option.

Models like the

Tessoro 482

maximise their living areas by having 2 drop-down beds. Even compact models like the

Tessoro 481

can sleep 4 people by using a drop-down bed to convert to a bunk bed configuration. So there really is something for everyone.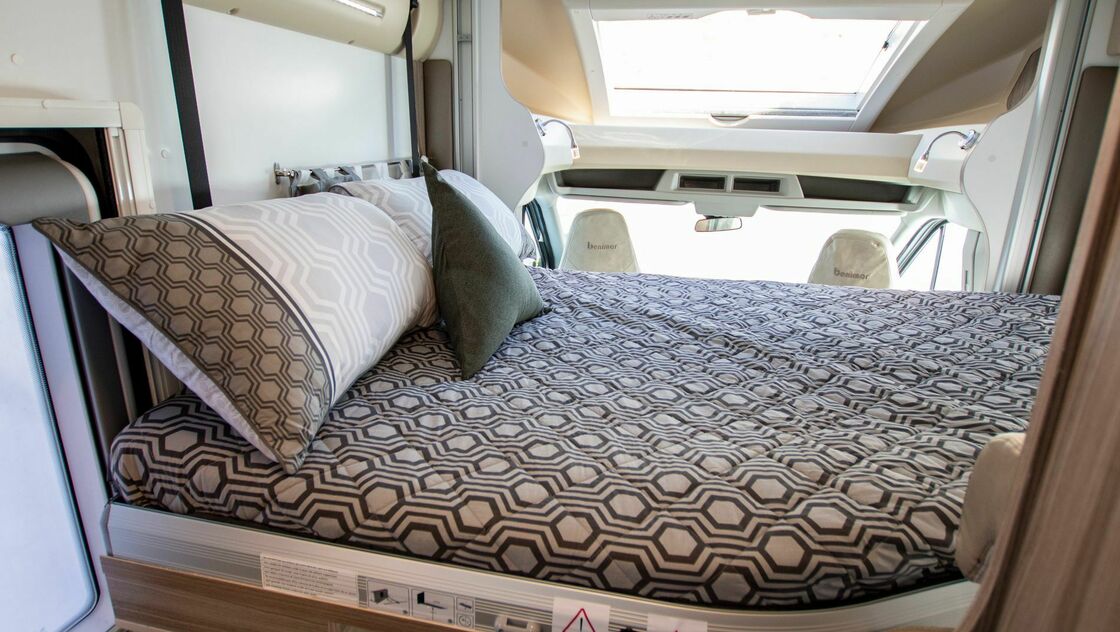 Another great feature of Benimar motorhomes is their excellent build quality. These vehicles are constructed using high-quality materials and are built to last. The insulation ensures that you stay comfortable in any weather conditions, and the robust construction guarantees durability and longevity.

Driving a Benimar motorhome is a breeze, thanks to their reliable and powerful engines. The Benimar Tessoro has the popular Ford Transit as a base vehicle, while the Benimar Mileo is built on the ever-popular Fiat Ducato. Both models are able to be driven on a car licence and designed to provide a smooth and stable ride, making your journey comfortable and enjoyable.
Some of our most popular models
Tessoro 481 - Compact models under 6 metres
Tessoro 482 - Rear u-shaped lounge
Mileo 243 - Large rear garage

In conclusion, Benimar motorhomes offer a fantastic option for those looking for a comfortable, convenient and cost effective way to travel. With their thoughtful designs, well-equipped interiors, and excellent build quality, these vehicles provide a home away from home experience.
Whether you're planning a short getaway or a long-term adventure, a Benimar motorhome can be your perfect travel companion. So, pack your bags, hit the road, and start exploring the world in style! You can find out more about TrailLite Group's great range of Benimars by visiting our website or clicking on the button below to download a full product brochure.