Aotearoa………………..land of the long white cloud.

Unfortunately it is also land of the very harsh sun, and land of the when is this rain going to stop!
So, having an awning is generally not a bad idea and with caravans that can often be smaller than typical motorhomes, they add a lot of extra space and sleeping options.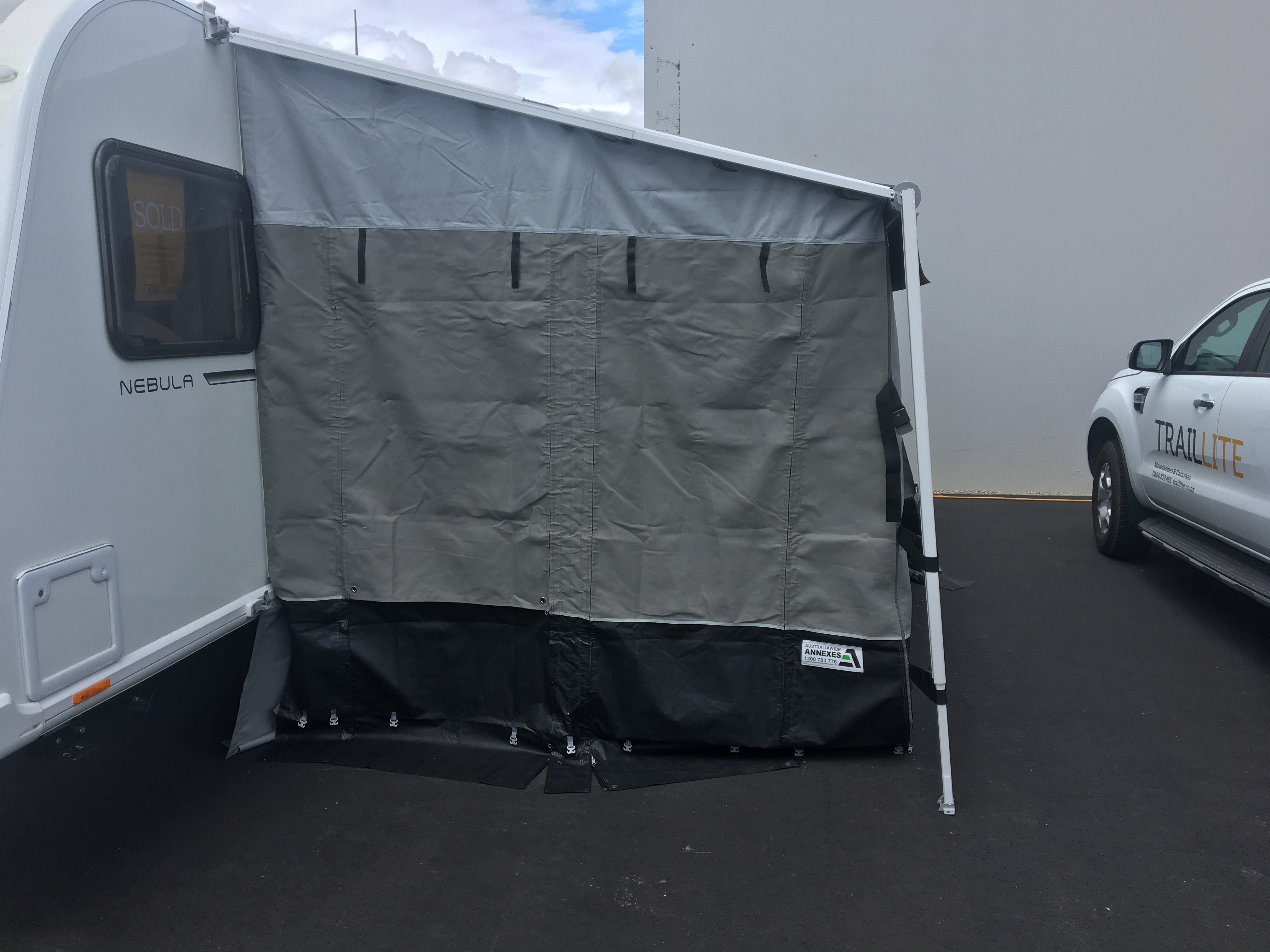 People often turn to awnings for caravans, especially closed in ones, to accommodate older children or to create an additional living space.
You have probably seen the old green roof, heavy canvas awnings, with the wooden poles & guy ropes splayed out to keep it in place. There are probably still a few of these relics around, but awnings have moved on quite a bit since then. You might come across one of these beauties at one of the caravan parks around the country where the old tried and tested caravans still have a place!
For fully enclosed caravan awnings, you can get lightweight ripstop nylon awnings, nice and light in weight for the light weight European caravans.
You can also go to the new inflatable awnings, great for shelter in a hurry as they take very little time to put up.
These sort of lightweight awnings are most commonly used for those who use their caravans for a limited time, over the Christmas holidays and summer months, when they are more used for sunshade than anything else.
If you have a heavier Kiwi or Aussie caravan, and do more year round camping, at DOC camps & more rugged sites, then a heavy weight canvas awning could be more what you are after. Able to stand up to our fickle weather , with heavy rain, you know you will be protected from the elements no matter where you are !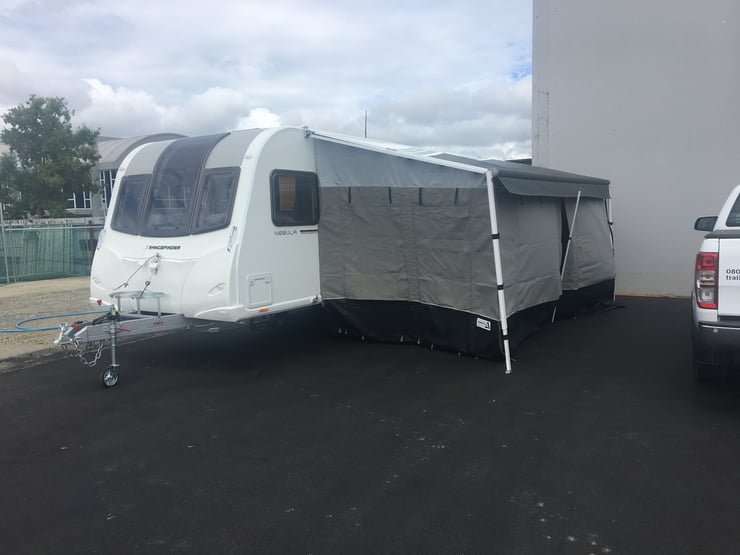 Quite often caravans can have wind-out awnings, with the other "full" awning underneath, effectively using the wind-out as a fly, which is great if rain is on the cards. It really just comes down to what caravan you are looking to buy and what additional product is going to be most suitable. Weight, length, size and use are all going to come into play when considering which awning to select for your specific caravan.
There are plenty of options including not having an awning at all! Be sure to speak with your product consultant to get more of a handle on exactly what is going to work for you!