When buying a motorhome, quite often people want to look at adding some options.
But just like when you bought the motorhome, you need to do your research before you shell out your hard earned money adding all these bits & pieces.
Firstly, is the motorhome able to physically have these items fitted?
Here are a few examples to consider;
Adding a towbar is not always straight forward. Many imported motorhomes rate the vehicle as being able to have a two tonne towbar, but in reality it may only be able to house a 1500kg certification. This is due to the Alko chassis that has been attached to the base vehicle sometimes being built too light to allow that full weight to be towed. Check with a reputable towbar company, and confirm it will be a "certified " towbar.

Heavy items like towbars, or extra batteries add considerable weight to the motorhome and thus reduce your payload. It's very easy to add a few items without considering that the weight of those individual items can add up fast, and need to be taken off the payload allowance. If you only have a 350kg payload, and you add 100kg of options, that is almost a 30% reduction in your payload.
The integrity of how those options are being attached is also a consideration. If you bolted a four bike rack onto the back of your motorhome, is the back wall strong enough to take the weight & movement, or are you inviting leaks at a later date?
So as you can see with these few samples, it's not "just" about choosing some options and throwing them on.
But there are lots & lots of options you can choose, so here are some of the more popular options, and the pros and cons of a few.
Battery & solar upgrades; depending on how long you want to stay off the grid, you might want to consider adding more to power more items for longer.

Big TV's chew more power, or you might want to run a coffee machine, or ladies hairdryer. Items like these will require an inverter, which changes the battery 12 volts, up to mains power 230 volts.

Keep in mind that if you do this, you will definitely need to upgrade batteries & solar panels to provide enough electrical reserves, and once again, don't forget the extra weight .

Are you happy with a standard awning, or would a more robust heavy duty awning be better?
Extra TV's, and possibly an automatic satellite dish, including a Sky decoder, so you don't miss your favorite Soap (but maybe that's not a bad thing)
If you are doing a lot of winter travel, especially down south, would a heater upgrade be needed or is the standard heater totally adequate?
Would you like an exterior BBQ, so hubby can cook up a storm outside, keeping all that fish smell outside, or perhaps an exterior gas spigot so you can plug in your Webber BBQ ?
If you are buying an older motorhome, or perhaps an X-rental, are you overcapitalizing the motorhome by adding too many options? If you spend $15,000 on extras, don't expect to get all that back over & above the motorhomes sale price when you decide to sell it.

Buying right in the first instance will help avoid this !

Air conditioning can be nice in summer, but keep in mind that they only run on 240volts, meaning you will need to be in a campground, or run a generator. Generally we find that heating is more important than cooling in New Zealand.
Seal-X paint protection can keep the exterior looking good if you don't have the ability to store your motorhome in a shed.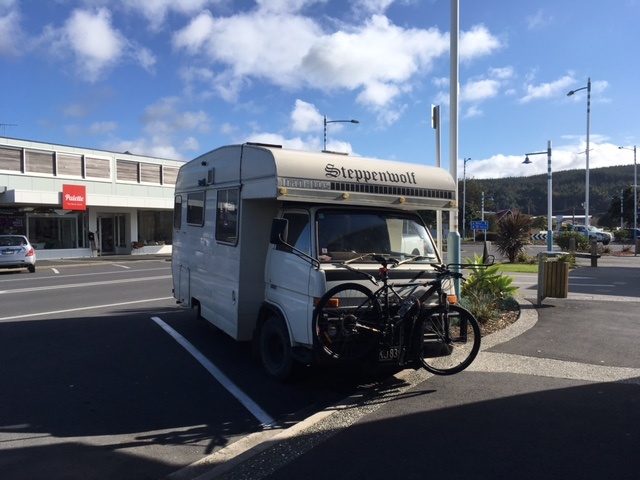 There are even a few options when it comes to the bathroom.
A SOG (toilet ventilation system) negates the need to put chemicals in the toilet. This gives you more dumping opportunities at DOC campsites.

You can even have a spare cassette, giving extra day's usage.

Black tank toilets give you even bigger tanks again, but the downside is they can only be emptied at a dump station.
And finally, consider who is using the motorhome.I have seen generous grandparents making wholesale changes or additions for the grand kids, just for when they might come with them, losing sight who the primary user is.
So as you can see, a lot of things to be considered along the way, but this is where your motorhome consultant can help you to get it right. The most important thing to do is purchase a motorhome or caravan that achieves your objectives first off rather than needing to add loads of extras to make it suitable. There is lots of motorhoms for sale in New Zealand but not all of them are going to suit your needs.