Are you at the point where you're thinking we're getting a caravan, but which one is going to suit us.....? You've got your head around caravans, and know you want to get one, but how on earth do you choose from the myriad of plans that are available.
Probably the best way to start, is to break it down into stages. And if this doesn't answer all your questions or you want a really comprehensive guide the beginners guide to caravanning is for you:
Total size
An important consideration is how many people will be using it, is it just you and your partner, or mum & dad with three or four kids in tow?
You can have a nice little 2-berth at around 5.5m, or if you are taking all the kids, you would probably want to go to a larger caravan to accommodate all the sleeping requirements. So something up to 7.5m could be preferred. If you are just going to be using it over the summer months, a lot of your living will more than likely be under the awing outside, so you don't necessarily need a larger caravan, but if you wanted to utilize it year-round, then having good interior space to utilize during the day is great for the colder, wetter days.
Lounge
A 2-berth will more than likely have two couches opposite each other, and as they are used for the beds as well, they will provide a good sized seating area during the day.
Café style seating is great when you are dining, or having a game of cards, but not quite so comfortable for easing back to watch TV. Cafe style seating is more popular where the interior is used just for dining, and the majority of your "lounging" is done outside in your deck chairs.
U-shape lounge is probably the most practical of all the layouts. With a table in the middle, it is great for dining or games, socially you can seat a bunch of people, and at night it's a great place to curl up with your partner or the kids & watch TV. It can also convert to bedding for guests or the children. Functional or what?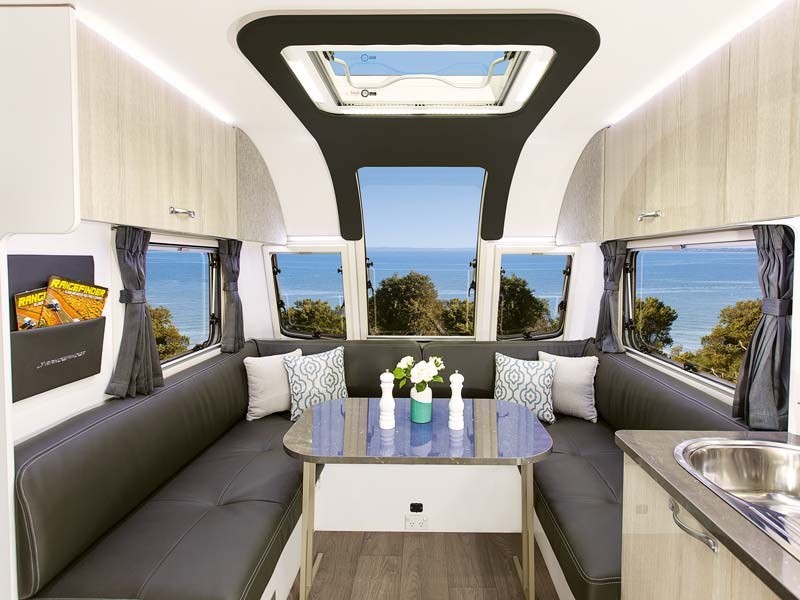 Kitchen
Are you New Zealand's next Chelsea Winter, or are you more a prawns on the barbie type? If you like to test your culinary skills, you will want to have some reasonable kitchen bench space, as well as a reasonable size fridge. Especially if you're heading to places that don't have the luxury of a supermarket just down the road... those are the best places to visit of course! A lot of people do like to do the majority of their cooking on the BBQ during the summer months, so depending on the seasons you intend to use the caravan, the kitchen size, may be more or less a priority.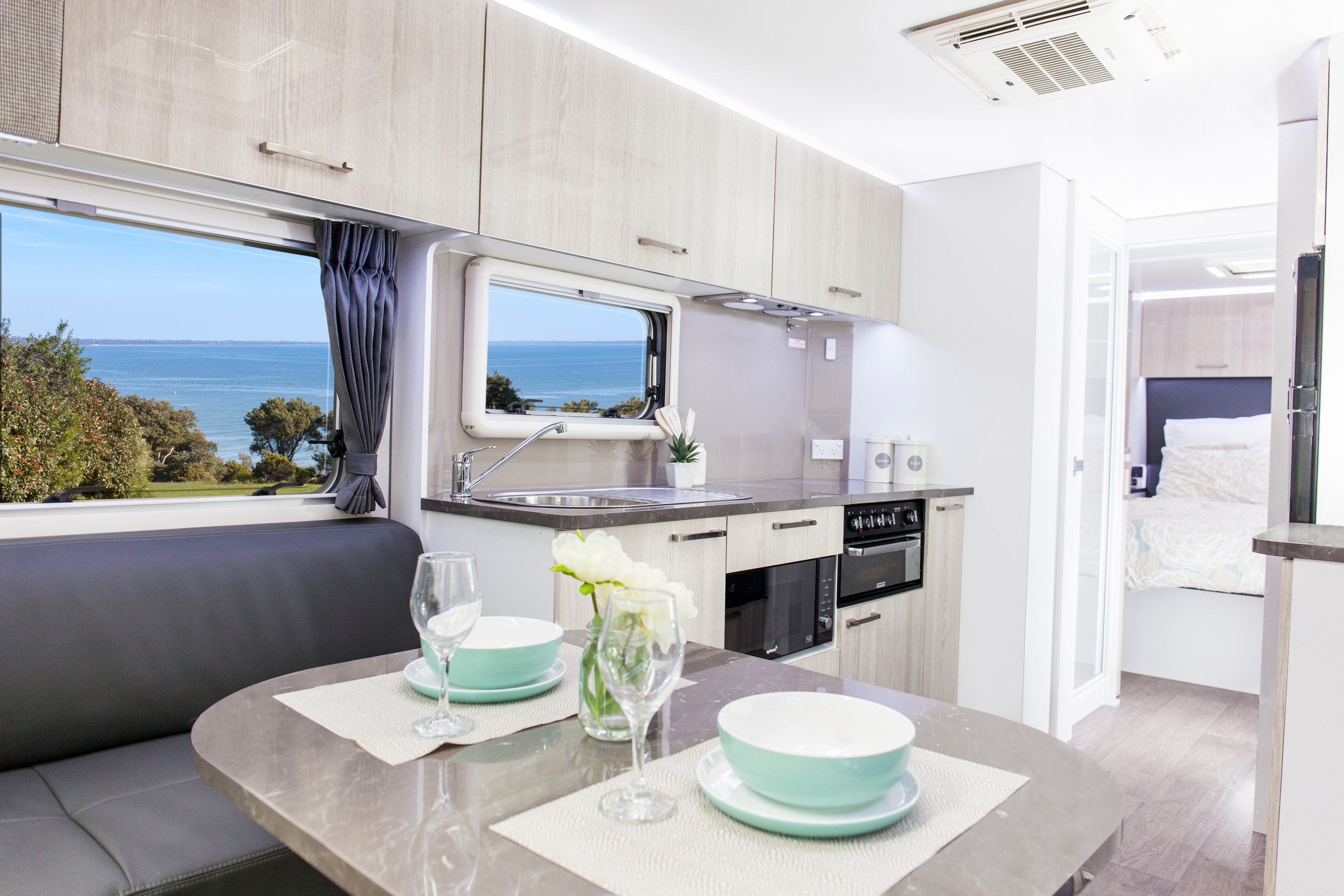 Bathroom
If you are at a campground, you have the ability to use the camp showers, so having a combined shower/toilet is not an issue, but otherwise, it is far nicer to have a separate shower, to avoid having to wipe everything down after use.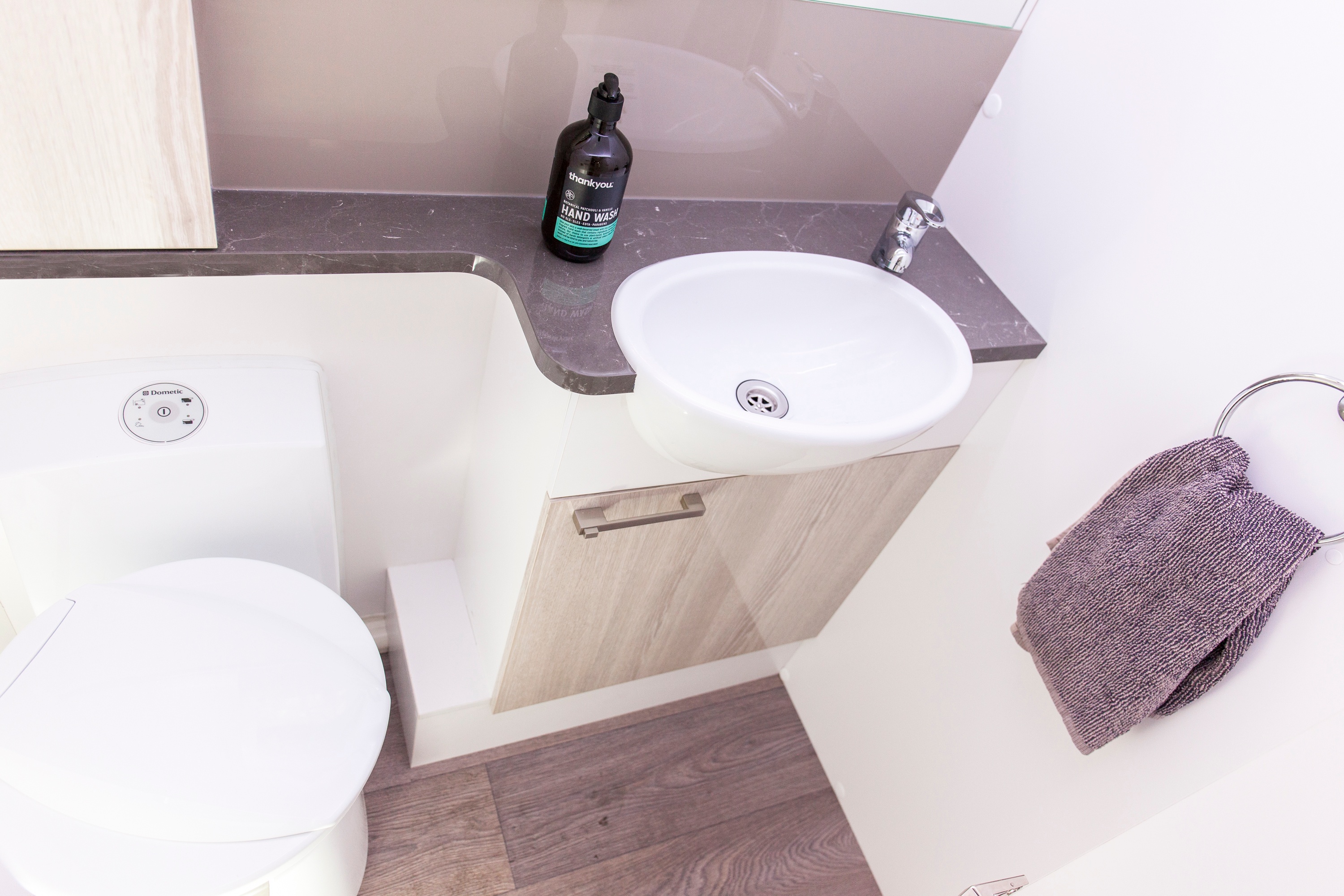 Bed
The most popular bed layout is by far the island bed, easy to make, and easy to get in an out of for both people. Surprisingly enough, single beds are also quite popular. You don't have the ability to snuggle up with your partner, but from a practical point of view, they are very easy to make, easy to access & give you more floor space between the beds. Also, they can act as the kids play room during the day, leaving the main lounge for the adults. The "French cut" or tapered bed, which can allow for the bathroom to be placed beside the bed, giving an overall shorter length to the caravan.
There is heaps of different layouts on the market and all offer slightly different pros and cons. The best way to think about the layout is to break it down into the areas mentioned above. Come up with how you see yourself using each area and then mould it together into one non-negotiable list.
Summary of questions to ask yourself?
How do you see yourself, the main user, sleeping?
Who are you taking with you?
When are you going to be travelling? Winter? Summer? All year round?
Will you be staying at campgrounds or self-contained camping?
How you answer the above questions will really impact the layout that is going to suit you. As you are scrolling through the product pages of websites or downloading brochures you can tick ones that suit the above and disregard those that don't. Also, be sure to read our blog post about how to pick the right caravan for your needs.
Some different floorplans
This is by no means a comprehensive list of caravan layouts and our product pages and product specialists will be a far better resource for you however here is a selection of our most popular layout variations:
To view the caravan product brochure download our bailey brochure:
Island bed with club lounge:

Island bed with slide-out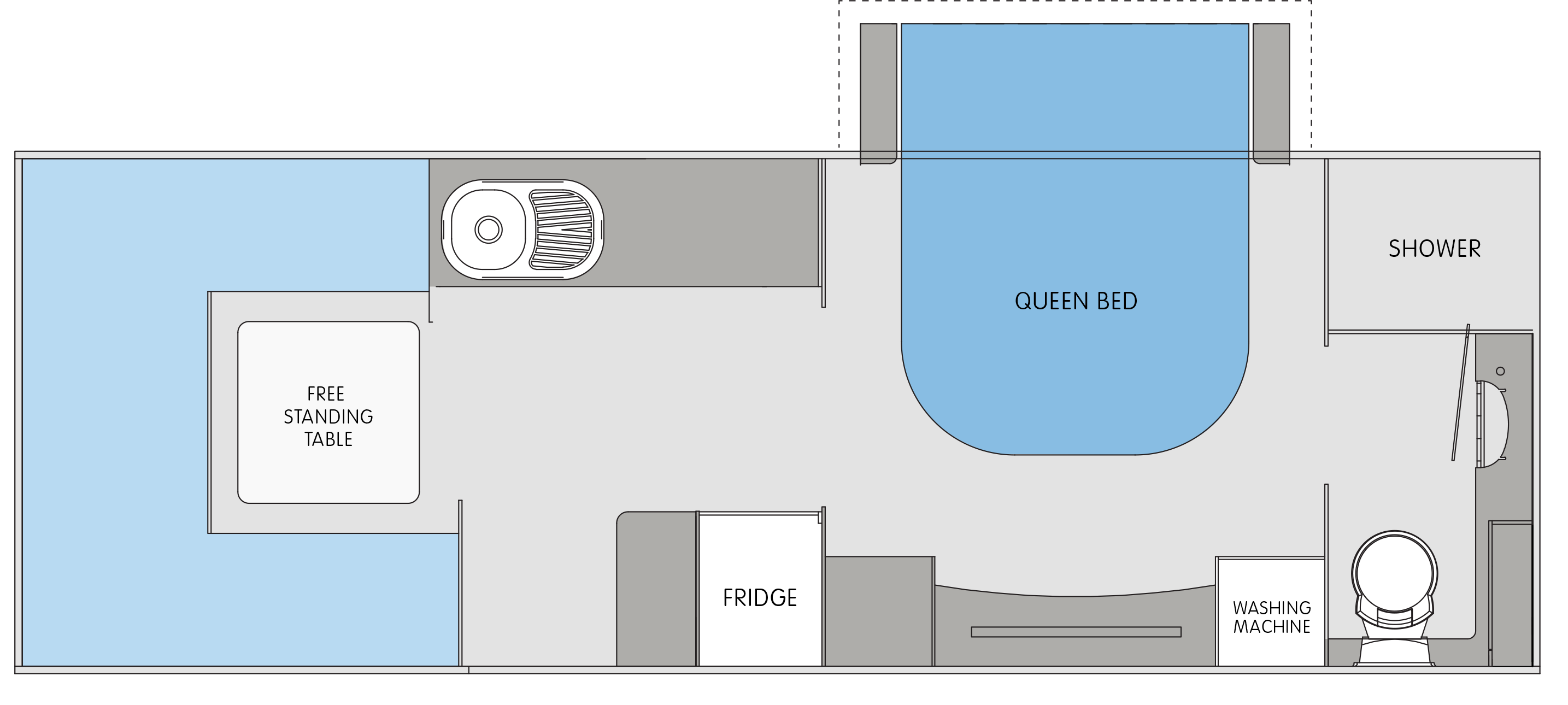 Small 2 berth bed made up at night from living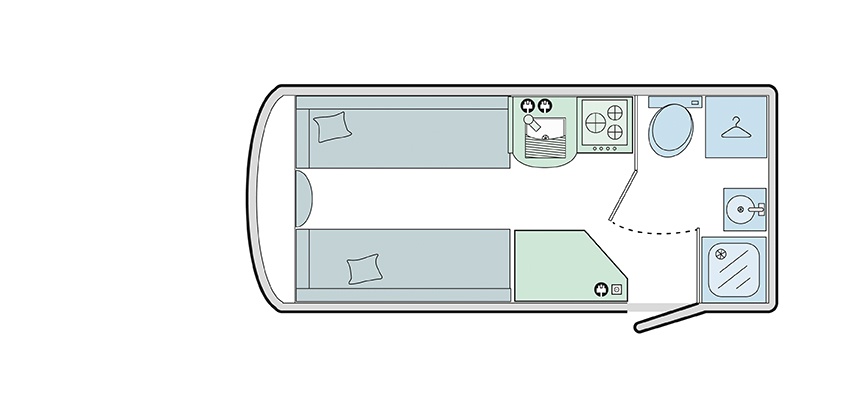 French bed variation - 2 or 4 berth options available in similar floorplans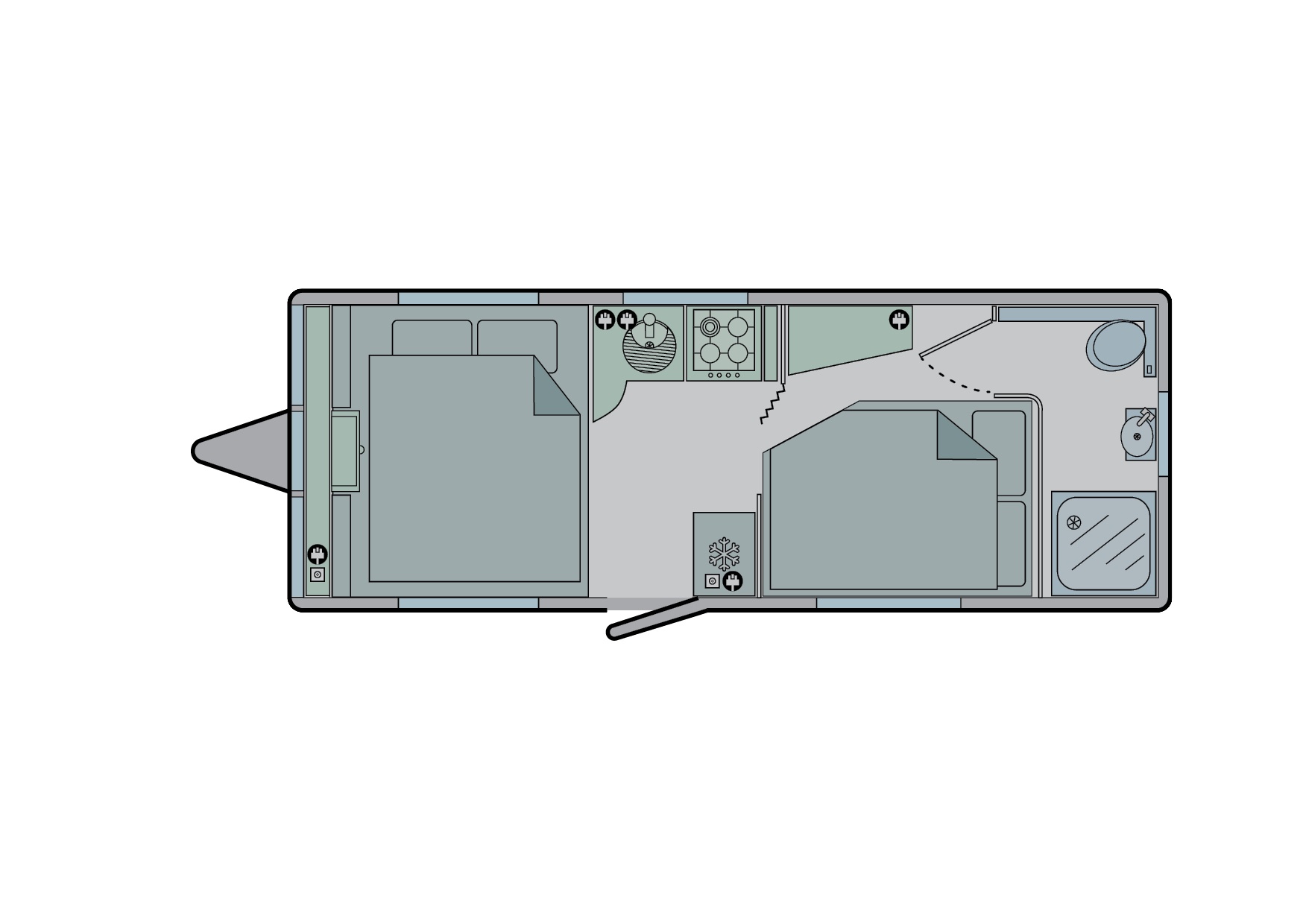 Single beds - usually 4 berth single and double axle available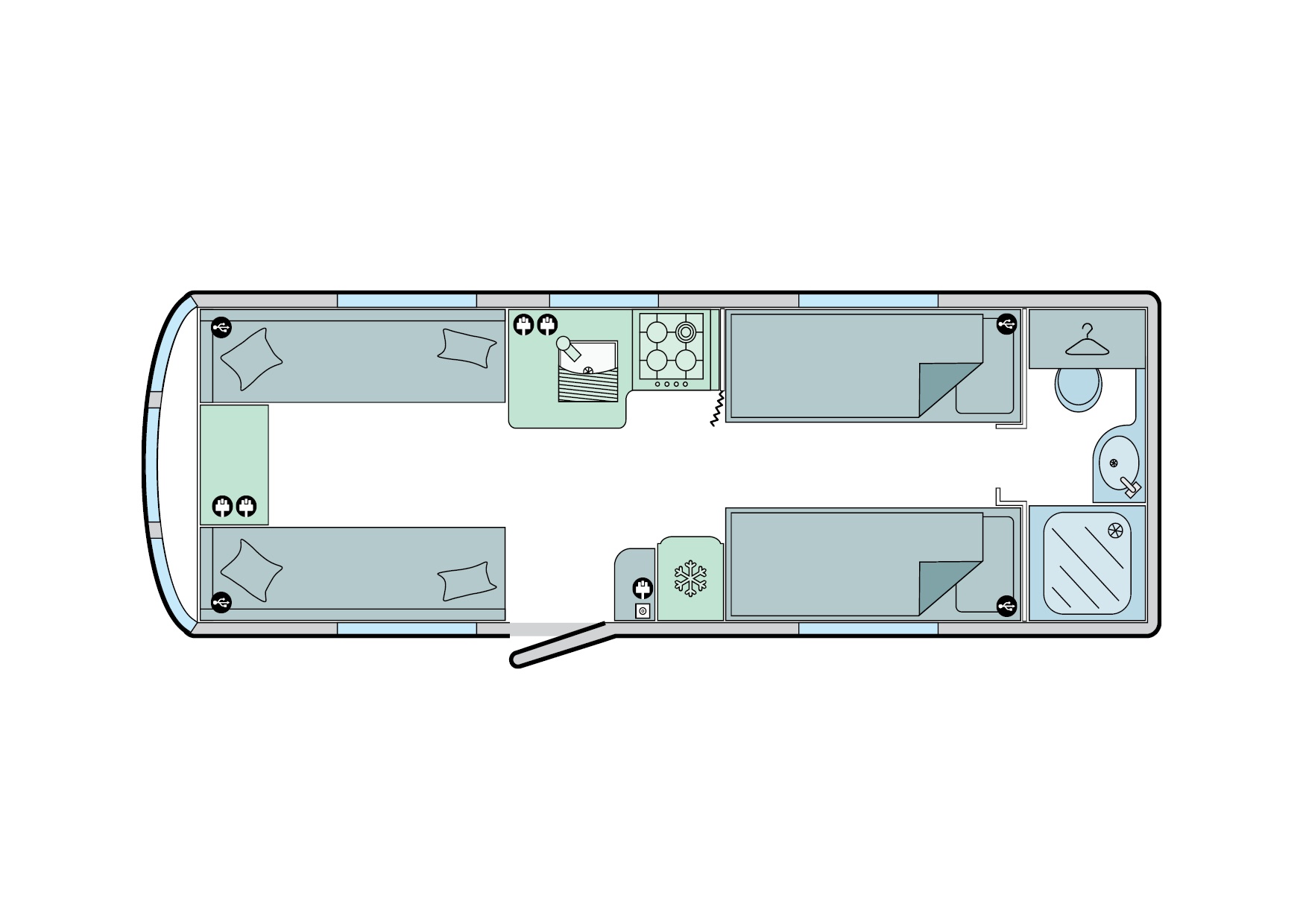 If you are still unsure about what plan will be best for you, feel welcome to call in for a coffee & chat, or call us, and we can go over these & other aspects, to help you get clear on which one will best suit your needs.
The caravan pictured is a Bailey Rangefinder Nebula