There is a lot of discussion, fear, concern, and misinformation when it comes to driving a motorhome on a class 1 or class 2 license. We always encourage people to first consider what they are wanting to do, how they want to travel and what they will be taking with them rather than focus first and foremost on getting a motorhome that fits the current license requirement that they have.
This recommendation is mainly because cramming the skis, the boat, fishing road, all the added extras, and everything that you need to enjoy life on the road into a vehicle suited for a car license may not be your "dream lifestyle" and could severely compromise on things like payload and safety. You don't want to be that guy!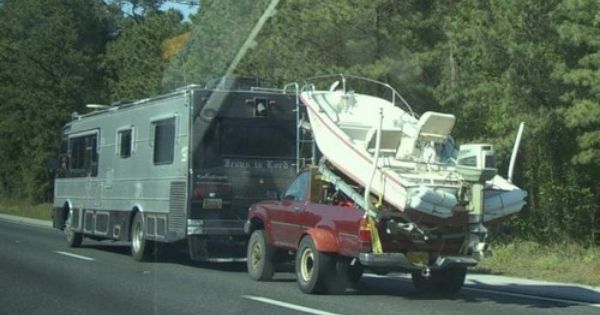 When you move to something that has class 2 license requirements, you instantly double your carrying capacity and end up with "way more" ability to tow and take toys with you. Our 700 series motorhomes are designed to be registered on either a class 1 or class 2 depending on specification, what options you tick and what floorplan you choose (some will automatically be required to be registered on class 2, please consult your product specialists on this). What this means is that you are essentially driving the exact same motorhome, same tare weight, same driving experience apart from the fact that you are now legally allowed to carry more weight on board (fill the water tanks, fill the storage, take the bikes)
Towing
It's important to note that towing will have an impact on what class license you will need. If your vehicle is 4400kg GVM and you are towing 2000kg more than your combined weight is 6400kg so you are over the weight limit allowed to be driven on a car license. Of course, you MUST have a certified tow bar permitted to tow that weight plus ensure that your vehicle can legally tow that weight.
This is quite often spoken about in the boating industry but not so much with motorhomes. If you have a Land cruiser and you are towing a 3500kg trailer boat you might find that you are over the legal limit to drive on a car license - even though your car (a land cruiser) is perfectly fine to drive on a car license when it isn't towing the boat. The same applies to motorhomes that are towing.
Class 1 license
This is a normal car license and most motorhomes in NZ are covered for you to drive on a normal car license. In many parts of Europe, where a lot of motorhomes in NZ are imported from, the legislation around what is car license and what is "truck" license is different. In NZ anything up to 5995kg GVM is permitted to be driven on a car license whereas in many parts of Europe your maximum weight is 3500kg GVM.
What this means is that we see a lot of motorhomes in NZ that are 3500kg GMV or under. If you would like to look further into information on GVM, Payload, Tare weight please refer to our blog specifically on this topic. Our buyers guide also covers this in more detail:
How do I decide on Class 2?
Most of the motorhomes in NZ are going to be on class 1 but that should not deter you from choosing class 2 and enjoying the extra benefits of additional carrying capacity/payload.
There was often a fear that it would reduce the resale price on your motorhome and this doesn't seem to be the case, well not when it comes to TrailLite anyway. We just encourage buyers to go out and get their class 2 license. In most cases, it's the same vehicle and experience, but to drive it's just a number on your license. It doesn't necessarily mean bigger, harder to drive, more challenging to navigate at all.
Need some help deciding what would work best for you? Click here to talk to our product specialists.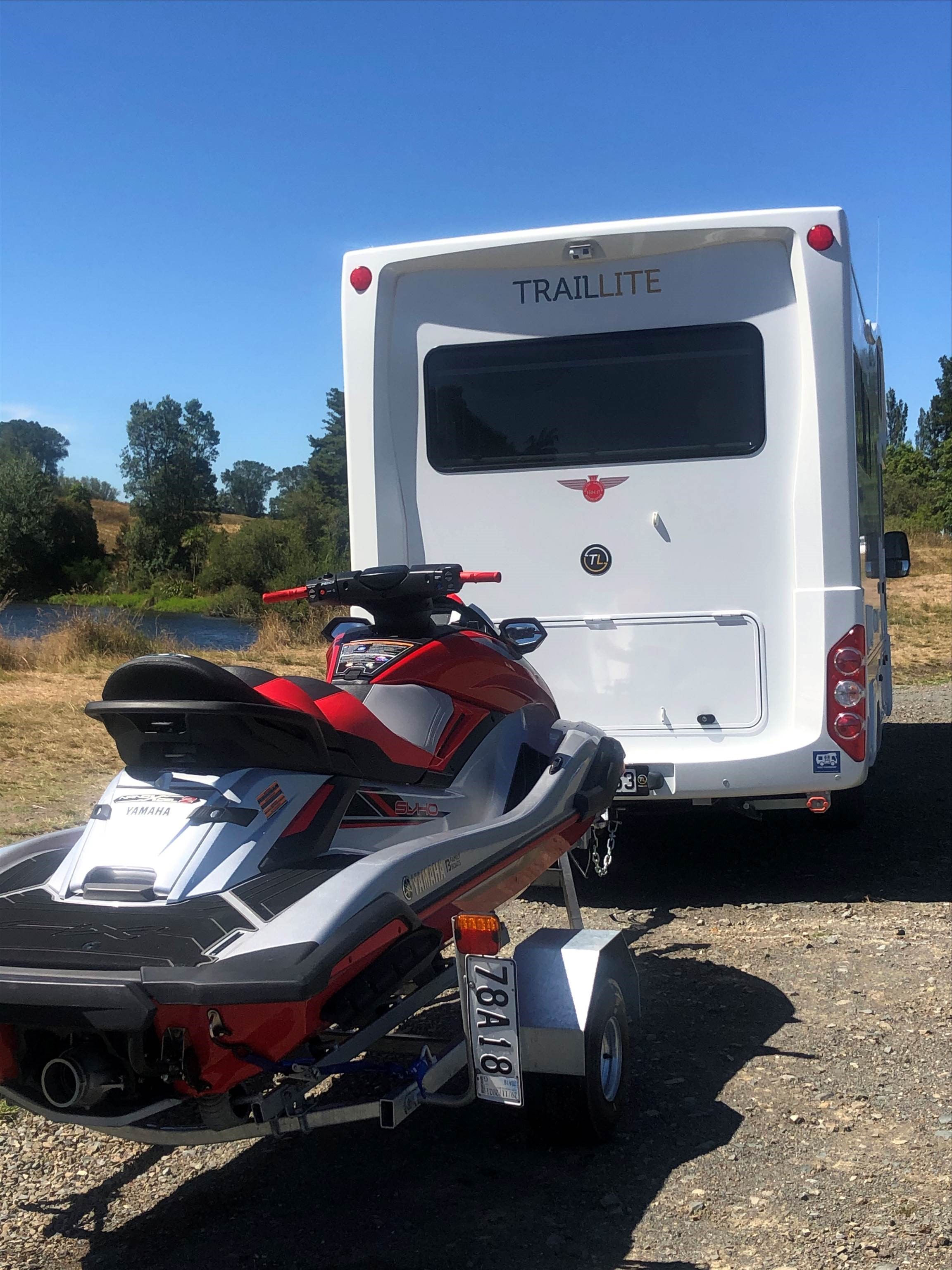 How do I get my class 2 license?
Well, I'm going to be honest- I have sat my class 2 license and am now fully capable and permitted to drive all the vehicles in our fleet. But I did fail my online theory test - once! However, my disclaimer is that the questions I failed were basic give-way rules and road code basics. Questions I was overthinking! Everyone else in my group including my Mum passed with flying colours the first time!
So what steps did we all take:
You do need to get a medical. Book an appointment with your GP. It was a very basic medical.

You then need to take this medical and book in at your local licensing place to sit your learner's theory test.

You will need to answer 33/35 questions correctly

They are all multi-choice

There is a selection of questions based on load carrying, securing loads- more truck-based questions with the majority of questions been basic road code and safe driving practice

Head to AA road code practice and spend some time learning your way through the theory tests

https://practicetest.aa.co.nz/login

I would recommend purchasing a pass of 10-20 tests or so and then working your way through the answers and learning anything that you fail.

Once you've passed your learner's theory test- well done!!! You are now a learner class 2 licensed driver.

From here we recommend booking in with a driver trainer. We recommend Tony Williams and can share his contact details with those interested.

Feel free to email us here to request them.

Tony took us through a day of learning and a few key practical books with a few quizzes and tests along the way. The day was enjoyable and we all worked our way through the information without much hassle. There were 5 of us doing it (my mum, husband, and two others from work plus myself) so it might take less time if you are doing it alone or as a couple.

The following day we did individual driving tests with Tony that we all passed. We were able to do this in my parents' 700 series motorhome. Something that we are all used to driving so you don't need to do your test in a big old manual truck.

Fully licensed to drive class 2 - just like that :-)
In short, the process was pretty easy and painless and didn't take a long time to get sorted. We were all pretty hasty and decided we wanted to do it and then within a month were all fully qualified class 2 drivers.
My biggest recommendation is just to make sure you know the facts about your GVM, tare weight, and payload so you can make an informed decision about any motorhome option. But don't be afraid of getting a bigger license if that allows you to achieve the goals and desired lifestyle that you picture when you go motorhoming.