Christchurch is the second home to TrailLite Motorhomes and Caravans so it's fitting that any southern tour stops in at New Zealand's second largest city. Most of our customers tell us how much they love motorhoming in and around Christchurch with so many road trips extending east/west/south/north of the popular city. It's not hard to figure out why so many Christchurch residents own motorhomes or caravans.
There is some great holiday type destinations along the cities eastern shoreline that offer great beach activities like surfing and have some really nice, well appointed campgrounds close to those beaches and activities. Our destination of choice was New Brighton with the long scenic wharf that stretches out over the ocean. While it looks like it's currently undergoing some maintenance it still offers a great picture opportunity especially at sunrise.
For more great kiwi road trips be sure to download our free e-book on the best road trips in New Zealand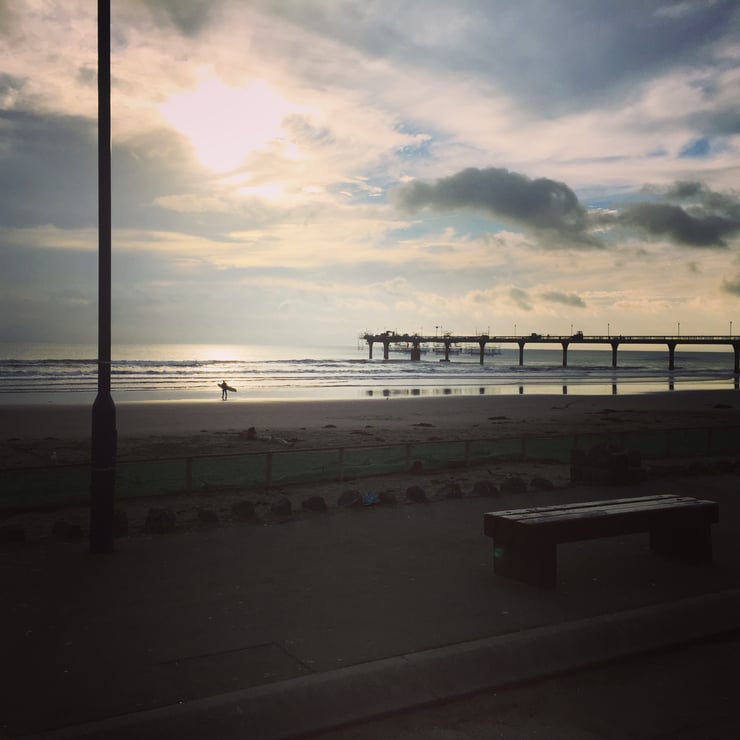 If you are keen to learn a little more about motorhoming from Christchurch read our Christchurch motorhoming blog.
Today on the South Island motorhome trip we celebrated Valentines Day and in honor of that we parked up and set up a romantic morning including breakfast cooked in our TrailLite motorhome. We had lots of people flocking down to the pier not necessarily for the breakfast but rather to check out what we were up to. Parked up with a luxurious motorhome beach side - what's more romantic for Valentines Day than that.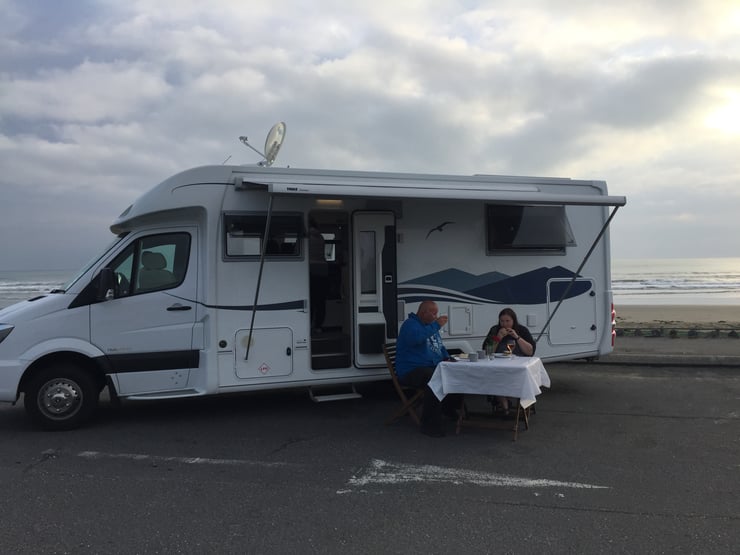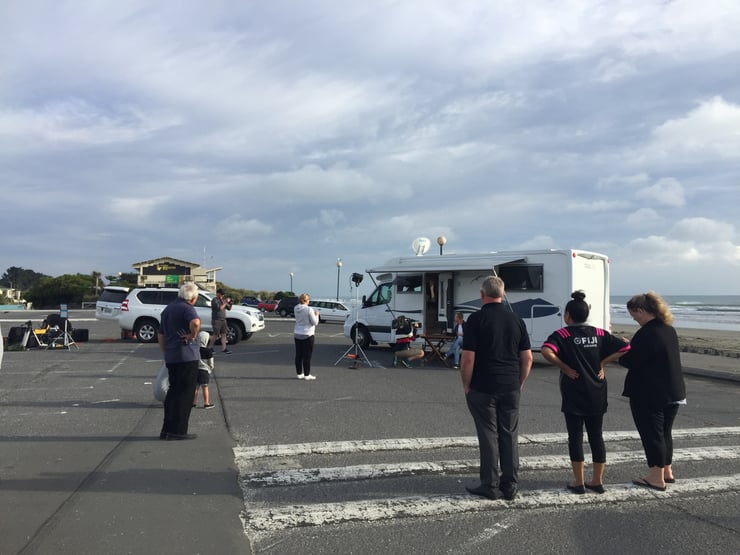 After the morning cross we headed to TrailLite's Christchurch branch to get Maddy's Paddy Wagon washed and ready for the next leg of the adventure. We of course took the time to look at some of the other motorhomes and caravans available including the gorgeous landmark Wanaka with the full wall slide-out.
Now it's on to Lake Tekapo... The stop i'm most looking forward to! And what an amazing drive to get us there.
Places to stay
South Brighton Holiday park is a short 5 minute walk to the beach and has all the facilities you would need including dump stations and playgrounds for kids. It has lots of trees which is great for shade but not too imposing so you can't get signal on the TV satellite.
Things to see
Do take some time on the drive to Tekapo. There is thousands of tourist that make this trip so it's a good idea to not only take your time for safety reasons but also because the scenery really is quite rewarding. There is also some great little towns that are worth a look. I would have been tempted to stop at some of them for at least a couple of hours if not overnight.
Do try some of the great restaurants available in the CBD. Even if you're staying at one of the beach towns like New Brighton or Somner it's only a short 20minute drive and there is reasonable good parking options in the City (Wilson Carparks everywhere).